Vio Bank High-Yield CD Rates 2023 Review
Find out whether the interest rates on Vio Bank's certificates of deposit (CDs) are able to compete with the CD rates offered by other online banks.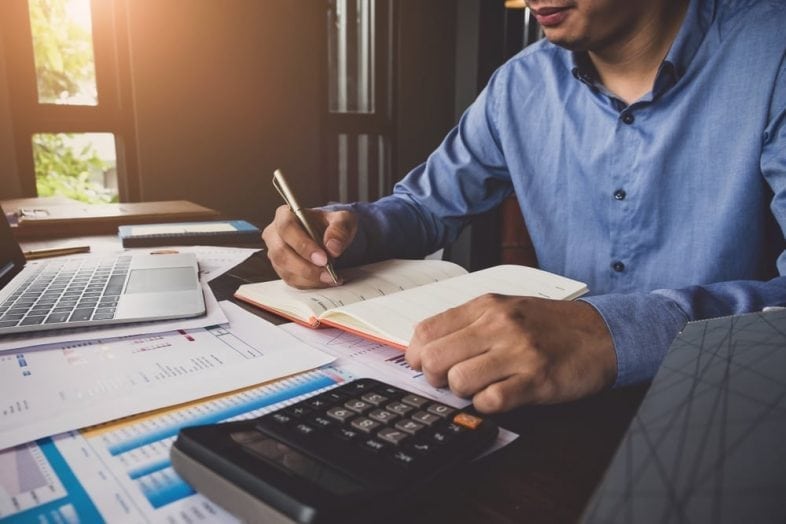 As you're researching ways to get more for your money, certificates of deposit (CDs) are likely to come up.
One bank that's offering some of the most attractive CD rates is Vio Bank, the online banking division of MidFirst Bank.
Yes, you have to lock in your money for a certain period of time.
But, you're earning more interest than a savings account while there's still no risk that you'll lose your money.
Before you open up an online CD from Vio Bank, in this review learn more about the policies that apply to see if these CDs are a good match for your savings goals.
Earn More With a Better Rate
Vio Bank CD rates are significantly higher than what you'll find at your local bank.
In fact:
The CD rates are comparable to what other online banks offer for their CD products.
There isn't a flat interest rate or APY with these certificate of deposits. Instead, your CD interest rate is based on the CD term.
When you open a certificate of deposit with Vio Bank, you have the freedom to decide how long to leave your money in the bank.
Term lengths
You can choose a CD term as short as six months, or as long as 120 months (10 years). The longer your CD term, the higher your interest rate.
Therefore, CDs are worth consideration for both long-term and short-term goals.
Let's say you want to purchase a new house in three or four years.
You can stash a portion of funds for your down payment in a CD and get a better return compared to depositing the cash in a regular savings account.
This approach can boost your down payment fund quicker.
Beware of Early Withdrawal Penalties
While certificates of deposits are attractive, make sure you understand how early withdrawal penalties work.
A CD is a type of savings product.
Yet, cash in a CD isn't as liquid as cash in a regular or online savings account. With an ordinary savings account, you can initiate transfers and withdraw money from an ATM or teller as needed.
Unfortunately, withdrawing cash from a CD is a bit harder.
Remember:
The bank gives higher rates for CDs because you agree to leave your money in the account untouched for a specific term.
So if you take an early withdrawal — which means tapping into your account before the end of the term — you may pay an early withdrawal penalty.
With a Vio Bank high-yield online CD, the CD term determines the penalty.
For CDs with terms between seven and 31 days, the penalty is all of the earned interest on the withdrawn amount.
For terms between 32 days and 12 months, the penalty is 1 percent of the withdrawn amount. You'll also pay a $25 fee.
If your CD term is greater than 12 months, the penalty is 3 percent of the withdrawn amount plus a $25 fee.
Save Up for the Minimum Deposit Requirement
Although a certificate of deposit has greater earning potential and can increase your savings account faster, keep in mind that the opening minimum deposit for a CD is usually higher than the minimum deposit for a savings account.
Some banks allow customers to open a savings account with no minimum deposit or as little as a $25 deposit.
A Vio Bank CD, on the other hand, requires a minimum opening deposit of $500.
This minimum deposit amount is comparable to what some banks require for a CD.
There are, however, banks that allow customers to open CDs with less money, perhaps $100.
Then again, other banks require minimum opening deposits of $1,000.
No IRA CD Options
A Vio Bank CD isn't only useful for immediate goals, but also far off goals like retirement.
Even if you have a 401(k) or an individual retirement account (IRA), it never hurts to supplement your retirement savings.
If retirement is 20 or 30 years into the future, opening a CD now and allowing the account to grow over the next few decades can provide additional income later on.
Some IRAs are investments in certificate of deposits. These are known as an IRA CDs.
This particular account isn't an option at Vio Bank.
Even so, you can still open a CD with the bank and use it for retirement to receive a guaranteed return on your money.
What Happens to the CD at Maturity?
CDs eventually reach maturity or come to the end of their terms. At this point, a few options are available to you.
For example, you can re-invest your CD funds into another CD.
This includes a CD with the same term or a different term.
Before re-investing, there's the option of adding money to the CD.
If you choose not to re-invest funds, you can withdraw your funds at this time and close the account.
You can also do nothing and allow the CD to automatically renew.
You'll receive a notice from the bank prior to your maturity date.
This notice will outline your new CD rate if you opt for automatic renewal. Once your maturity date arrives, you're given 10 calendar days (grace period) to decide what to do with your funds.
Keep in mind:
If you take no action before the end of the grace period, the CD may automatically renew.
In most cases, the new CD term will be similar to your original term (between 6 months and 120 months).
How to Compare CD Products?
Every certificate of deposit serves the same purpose. This is to provide a safe investment solution for your money.
However, not all certificates of deposit are created equal. For this matter, don't make a hasty decision when choosing an account.
If you have a personal relationship with an institution, check this bank's CD rates and compare these with CD rates offered by other institutions.
You must compare interest rates because the percentage determines how fast you're able to grow your account.
Another feature to compare is the CD term. This is important because some banks only offer a few options with regard to terms.
The minimum opening deposit is also worth considering. If a certificate of deposit requires a high minimum opening deposit, you might have to delay saving until you have available cash flow.
Also, don't forget to compare other features of the CD.
These include the early withdrawal penalty, how interest compounds, and the option for automatic renewals.
Final Verdict: Is a Vio Bank CD Right for You?
The bottom line is that a Vio Bank high-yield online CD is an excellent choice for anyone searching for a safe investment vehicle.
This account makes sense whether you're saving to buy a house, increase your emergency fund, or create a secondary savings account for retirement.
This account is also an excellent option if you're looking for a wide selection of CD terms. Whereas some banks only offer CD terms of six months, 12 months, or 24 months, this bank offers 11 different terms.
To ensure its rates remain competitive, Vio Bank regularly checks rates offered by its competition. This commitment on their part is how you'll continue to get the best rates.
But while it makes sense to invest in a CD, certificate of deposits aren't the right fit for everyone.
If you feel that you need to keep your cash liquid, you might do better with a regular savings account or a high-yield online savings account.