Bread Financial CD Rates 2023 Review
Our review of Bread Financial certificates of deposit (CDs) looks at their interest rates, available maturity terms, and early withdrawal penalties.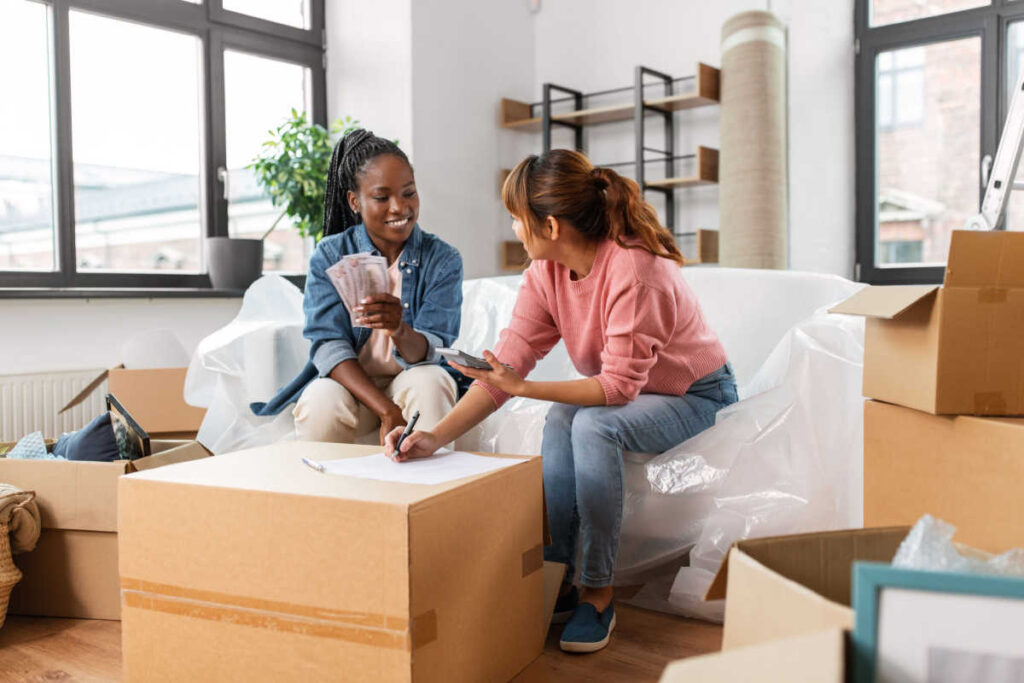 A certificate of deposit (CD) account can help you save toward your financial goals while earning some interest along the way.
CD accounts don't offer the same level of flexibility as regular savings accounts. But you might be able to get a great rate for your money, depending on where you decide to bank.
If you're interested in opening CDs online, you might give Bread a try.
Bread Savings is part of Bread Financial, a fintech company that offers personalized savings solutions. The company offers CDs with multiple terms and highly competitive rates.
Wondering if a Bread Financial CD is right for you? Keep reading to learn how these CDs work and what benefits they offer.
Give Your Savings Goals a Boost With Bread CDs
CD accounts are time deposit accounts. You deposit money, which then earns interest over a time period.
Once your CD matures, you can withdraw your initial deposit and the interest earned. Or you can roll the money over to a new CD to continue saving.
Bread offers CDs with terms ranging from 1 to 5 years. Here are some of the key features of these CD accounts:
Exceptional rates for savers
FDIC-insured savings
No hidden fees or monthly maintenance fees
Easy online account opening
$1,500 minimum deposit requirement
Your CDs renew automatically but you can request a withdrawal once you reach maturity.
But what are Bread CD rates like? Are Bread CD rates any good?
Traditional brick-and-mortar banks are not known for delivering the highest rates to CD savers. Online banks, on the other hand, have earned a reputation for delivering outstanding rates on savings accounts and CDs.
Bread lives up to that reputation. Its CD products earn interest at a rate that's well above the national average CD rates, as measured by the Federal Deposit Insurance Corporation.
Interest accrues daily and compounds monthly, and is credited to your account monthly.
If you're worried about locking money into a Bread CD for the long term, you have the option to create a CD ladder. A CD ladder involves opening multiple CD accounts with different maturity terms.
That can offer some flexibility if you want to be able to take money out of a CD without an early withdrawal penalty.
Is There a Penalty for Withdrawing Money Early?
As mentioned, CDs are time deposits. When you open one, the bank expects you to keep your money in it until it matures.
If you take money out ahead of the maturity date, the bank can charge you an early withdrawal penalty. The penalty may be a flat fee or some (or all) of the interest earned so far.
The purpose of the penalty is to get you to keep your money in the bank. So does Bread charge a CD early withdrawal penalty?
Unfortunately, yes. If you take money from a Bread CD early you will be penalized.
How much you pay for an early withdrawal penalty depends on your CD term.
Bread Financial CD Early Withdrawal Penalties
| CD Term | Penalty |
| --- | --- |
| Less than 1 year | 90 day's simple interest |
| 12 months to 3 years | 180 day's simple interest |
| 4 years and up | 365 day's simple interest |
As you can see, the penalty increases as the CD term increases. Again, a simple way to work around the penalty is to use a CD ladder strategy.
There is one potential catch associated with that, however.
You need at least $1,500 to open a Bread CD. So if you want to open five CDs, one for each term offered, you'd need $7,500 to do that.
That might not be realistic if you're just getting started with saving.
Aside from the early withdrawal penalty, there are a few other fees to know as well.
Paper statement fee: $5 per request
Official check: $15 per request
Outgoing wire transfer: $25 per transaction
There are no monthly maintenance fees or hidden fees, however.
Does Bread Financial offer no-penalty CDs?
No-penalty CDs allow you to withdraw your savings during the maturity term without a penalty.
That can be a nice feature to have if you think you might need to tap into your savings early. The catch, however, is that no-penalty CDs are not as common as other CDs.
Bread Financial doesn't offer no-penalty CDs.
If you're planning to open a Bread CD, consider what term might work best for you and when you think you'll need the money again.
For example, you might use a 1-year CD if you're saving money for a vacation you plan to take next year. If you want to buy a home down the line, a 5-year CD may be a good fit.
Remember that you can also open high-yield savings accounts with Bread as well. So you might choose to use a savings account to hold your emergency fund and CDs for your longer-term goals.
Open a Bread Financial CD Online
Bread makes it as easy as possible to open CDs online. The process takes just a few minutes.
Here's what you'll need to get started:
Name
Address and phone number
Date of birth
Social Security number
Photo ID
Minimum deposit
Again, the minimum deposit is $1,500 for all Bread CDs. The maximum deposit limits are $1 million per account and $10 million per customer.
That's above the FDIC coverage limit. The current coverage limit is $250,000 per depositor, per account ownership type, per financial institution.
FDIC insurance covers your deposits in the rare event that a bank fails.
Since this is an online CD account, there are no branches to visit. You won't have ATM access either.
You will, however, be able to manage your accounts online and through the Bread mobile app. The app is available in the App Store and the Google Play Store.
Can You Open an IRA CD at Bread Financial?
An Individual Retirement Account (IRA) offers a tax-advantaged way to fund your retirement goals. Some banks offer an IRA CD, which is structured like a CD with the tax benefits of an IRA.
Bread Financial doesn't offer IRA CDs. So you won't be able to use them to save for retirement.
You can, however, find them at other banks. Whether it makes sense to open an IRA CD can depend on your retirement savings strategy.
There are two types of IRA CDs to choose from: traditional and Roth.
A traditional IRA offers tax-deductible contributions. Your qualified withdrawals are taxed as ordinary income.
Roth IRA contributions are not tax-deductible. But you can make qualified withdrawals tax-free in retirement.
Weighing where you are now financially and where you expect to be from a tax perspective when you retire can help decide which one makes the most sense.
What Happens When Your Bread CD Matures?
Bread CDs automatically renew once they reach maturity.
That means the money you deposited initially, along with interest earned, gets rolled into a new CD with the same term.
That's convenient if you want to keep saving. However, it's important to note that the new rate may not be the same as the old one.
If rates have gone up since you first opened your CD, then you might get a higher rate with a new CD. On the other hand, if rates have gone down then your APY may be less impressive.
Planning ahead can help you decide what to do with your savings as the maturity date approaches. If you'd rather not roll the money to a new CD, you can opt to withdraw it instead or deposit it into a Bread savings account.
Can You Get a Better CD Rate With Other Banks?
Online banks are attractive as they often offer higher rates than traditional banks. They may also charge fewer fees than brick-and-mortar banks.
Bread Financial is certainly a standout, in terms of the rates you can with CDs. But if you're interested in opening CDs online, here are three other possibilities you might consider.
Synchrony Bank CDs
Synchrony Bank CDs offer rates comparable to what you could get at Bread Financial. Terms range from three to 60 months, with the longest-term CDs earning the highest rates.
There's no minimum balance required to open CDs with Synchrony. And in addition to regular CDs, there are specialty options, including:
IRA CDs
No-penalty CDs
Bump-up CDs
Bump-up CDs allow you to request a rate increase once during the term if rates rise after account opening.
Marcus by Goldman Sachs CDs
Marcus by Goldman Sachs offers CDs with terms ranging from six months to six years. Rates are competitive, though not quite as high as what you can get with Bread Financial.
You'll need $500 to open a CD with Marcus. You might appreciate a lower minimum deposit requirement if you're hoping to set up a CD ladder.
Marcus doesn't offer IRA CDs. But you can open a no-penalty CD here.
Ally Bank CDs
Ally Bank offers high-interest CDs, Raise-Your-Rate CDs and no-penalty CDs.
There's no minimum deposit required to open a CD with Ally. The maximum CD term is five years.
Compared to Bread Financial, Ally CD rates are lower. But, they're still much higher than what you might find at traditional banks.
Are Bread Financial CDs a Good Choice for Savers?
Bread Financial CDs could be attractive for anyone who wants to set aside money for one year or longer and get a great rate.
You might choose Bread CDs if you:
Have at least $1,500 to open a CD
Don't mind saving at an online bank
Are interested in getting the best rates possible for your money
The biggest con of opening CD accounts online is that you don't have branch access to your money. However, if earning a high rate is your top priority then Bread Financial CDs can be a great choice.