The Best Checking Accounts in Oklahoma for 2023
See the best checking accounts available from local banks in Oklahoma based on monthly fees, interest rates, and account management features.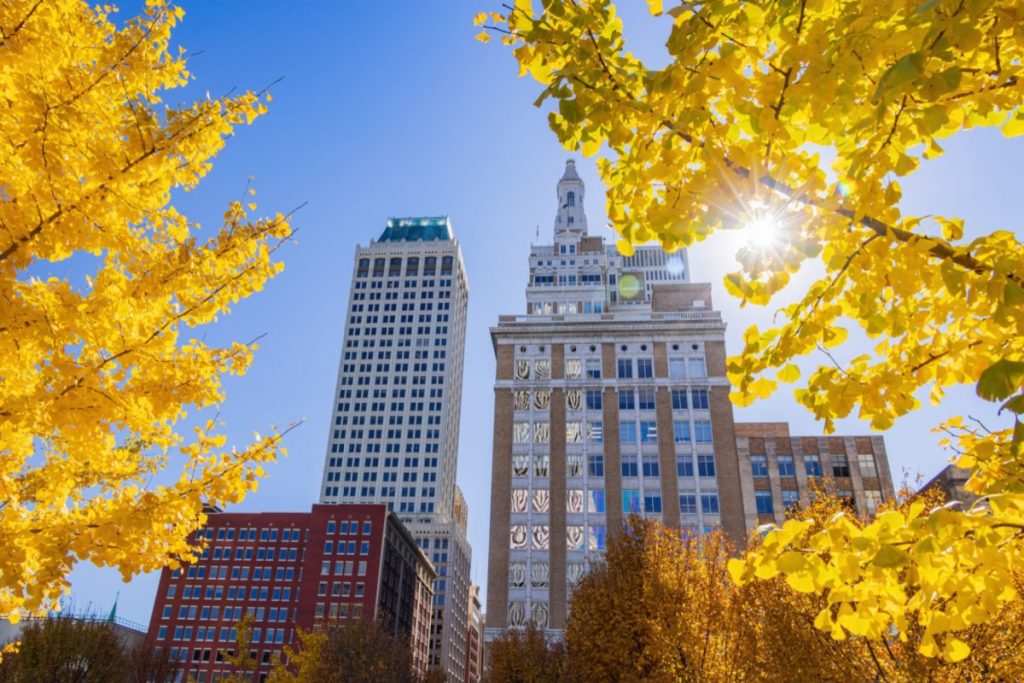 Your checking account is the central account of your financial life. When you make money, you deposit it into your checking account. When you spend money by paying a bill, writing a check, or using a debit card, the money comes out of your checking account.
You use your checking account almost every single day. That makes it important that your checking account offers the tools that you need on a daily basis and be easy to use.
When someone opens a checking account, they tend to stick with that bank for the long term. Banks know this and are willing to compete for customers by improving their checking account offerings.
If you're willing to take the time to shop around, you can find a good deal.
The Best Checking Accounts in Oklahoma
If you live in Oklahoma and you're in the market for a new checking account, these are some of your best options:
Bank of Oklahoma - Free Checking
Midfirst Bank - LiveFree Checking
Bancfirst - BankFree Checking
Compare Checking Account Options
Make sure that you look at other checking accounts that could be better for you:
Bank of Oklahoma
The Bank of Oklahoma Free Checking account is exactly what it sounds like. The checking account has no minimum balance and no monthly fee to worry about. All you have to do is make a $50 opening deposit to open the account.
Midfirst Bank
Midfirst Bank's LiveFree Checking account is another option for people who want a fee-free checking account. It has a $100 minimum opening deposit but otherwise has no minimum balance requirements or monthly fees. There is a fee for paper statements, but signing for electronic statements is easy and will make the account truly fee-free.
Bancfirst
Bancfirst's BankFree Checking account is a very basic checking account with no monthly fee. It offers the basic features you'd expect from a checking account with no bells and whistles.
How we picked
We reviewed all the checking accounts available from the 50 biggest banks by total deposit market share in Oklahoma (based on FDIC June 2023 data)--serving major cities including Oklahoma City, Tulsa, Norman, Broken Arrow, and Edmond.
The top checking accounts were chosen based on the following factors:
Branch locations
Monthly fees
ATM access and fees
Interest rates/rewards
Digital account management features
How to Make the Most of a Checking Account from a Local Oklahoma Bank
One of the first places you should look for a new checking account is a local or regional bank. There are plenty of reasons to work with larger, national banks, but smaller banks have lots of advantages.
One is that smaller banks are more in tune with the needs of their customers. They can tailor their services to local needs, which means the accounts are more likely to meet your needs.
Another perk is that local banks usually have fewer customers than larger banks. Over time, the people at your bank will get to know you. You'll be able to get more personalized service and assistance.
With a national bank, you'll be just one face in the crowd.
If you want to open a checking account with a local Oklahoma bank, these are three of the best options available.
Advantages and Disadvantages of Local Banks
Local banks are a good choice if you don't travel very often, but their local nature can be a major drawback if you do leave your bank's service area. When you travel, you might have trouble finding a branch of your bank or an ATM that you can use without paying a fee.
One perk of working with national bank chains is that they have a national network of branches and ATMs. Even if you travel far from your home, you likely won't have trouble finding an ATM to use or a branch to visit if your checking account is with a national bank.
Online Checking Accounts Are Available Nationally
If you've looked at both local and national banks and haven't found one that you like, online banks are a great alternative. They're also a strong first choice for people who want an inexpensive, but feature-rich checking account.
Better features at a low cost
One of the primary reasons to open an online checking account is that they usually offer great features at the same or lower price as a brick-and-mortar bank's checking account.
Online banks can do this because they cost much less to run than brick and mortar banks.
If you want to operate a traditional bank, you need to hire lots of staff, build branches and an ATM network, and paying to secure and maintain that infrastructure. Online banks only need computer systems and a few office buildings, making it easy for them to save money by centralizing their operations.
Most online banks pass those savings on to customers by offering fee-free accounts. They also often have extra perks, like paying high interest rates or reimbursing ATM fees.
FDIC insurance
A common worry for people who aren't used to online banking is safety. Online fraud has become more common and it can be hard to trust a company you can't even see.
For the concerned, the good news is that the Federal Deposit Insurance Corporation offers the same level of protection to both online and brick-and-mortar banks.
FDIC insurance covers up to $250,000 per depositor, per account type at insured banks. If you deposit money to a covered checking account and the bank is later unable to return your money the FDIC will reimburse you for any money lost, up to the $250,000 limit.
You don't have to do anything to sign up or opt in. You're protected as soon as you open an account at an FDIC-insured bank, whether it's an online or brick-and-mortar bank.
What Kind of Account is Right for You?
If you're not sure that an online checking account is right for you, ask yourself these questions.
When you need help, how do you like to contact customer support?
If you prefer to work with someone in person, you should stick with a brick-and-mortar bank. If you like calling customer support or getting help via email or online chat, an online bank will be a good fit.
How do you do most of your banking now?
If you already complete most of your transactions on your phone or at an ATM, transitioning to an online bank won't be a big deal. If you do everything in person with a teller at a bank, moving to an online bank will be a bigger jump.
How good are you with technology?
Online banking apps are pretty easy to use, but if you're a technophobe, you'll want to stick with a traditional bank account.
What to Look for in a Checking Account
When comparing checking accounts, these are the four most important things to look at.
Fees
Some banks charge a monthly fee if to customers who don't jump through hoops such as maintaining a minimum balance or making a certain number of transactions each month. Jumping through hoops can be tiresome and these fees can deplete your account over time, leaving you with less cash to spend on the things you need to buy.
When choosing an account, try to choose one with no monthly fee. If you must choose an account that charges a fee, make sure it's easy to avoid each month.
Access branches and ATMs
If you're a frequent cash user, make sure that the bank you select has a strong network of ATMs and branches. In particular, look for ATMs near places you frequent. Alternatively, open an account with a bank that reimburses other banks' ATM fees.
Interest rates
Most checking accounts don't pay interest, but some do. Any interest you earn on your checking balance is like free money, so this is a good perk to look out for.
Online and mobile banking
Online bank is now the standard in managing your checking account.
And, almost every bank has a mobile banking app these days, but they're not all built the same. If banking on the go is important to you, make sure that the bank you're considering has a good mobile banking app that is easy to use.