The Best Teen Checking Accounts in 2023: For Managing Money at an Early Age
Find out which banks offer the best checking accounts for teenagers who want to learn how to manage their own money at an early age.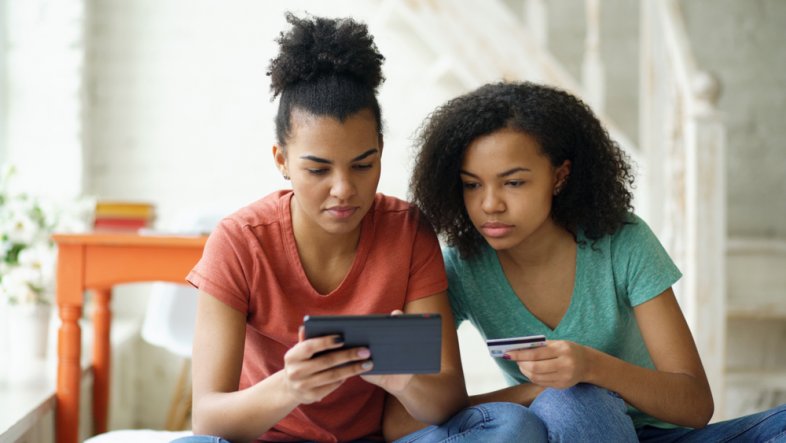 Opening a teen checking account is an important financial step for young adults.
Granted, some teenagers don't have any bills.
But even without many expenses, a checking account at this stage can teach them basic money management principles.
They'll learn how to track their money and spending, as well as how to use digital banking tools to make financial management easier.
Choosing the right teen checking account is easier said than done.
While many banks and credit unions offer teen checking solutions, not all accounts are created equal.
As a parent, wisdom might suggest opening a teen checking account with your personal bank. But even if this bank has great financial products from checking to savings, it might not offer the best solutions for teens.
Whether you prefer a big bank, an online bank, or a credit union, here's a look at the best teen checking accounts.
Best Checking Accounts for Teens
Copper
Greenlight
Chase High School Checking
Capital One Money Account
Alliant Credit Union Teen Checking
Copper Account
Copper offers a mobile-centric banking app and linked debit card designed specifically for teenagers.
The account has no monthly fees or minimum balance requirements. Additionally, there are no overdraft fees.
The debit card offers surcharge-free cash withdrawals at more than 55,000 Allpoint ATM locations throughout the nation, in addition to ability to make purchases wherever Mastercard is accepted.
Meanwhile, parents can send allowance to the account through recurring transfers from a linked bank account.
Parents can also monitor the teen's spending through the app and set up real-time account alerts to be notified of certain account activity.
Expert Advice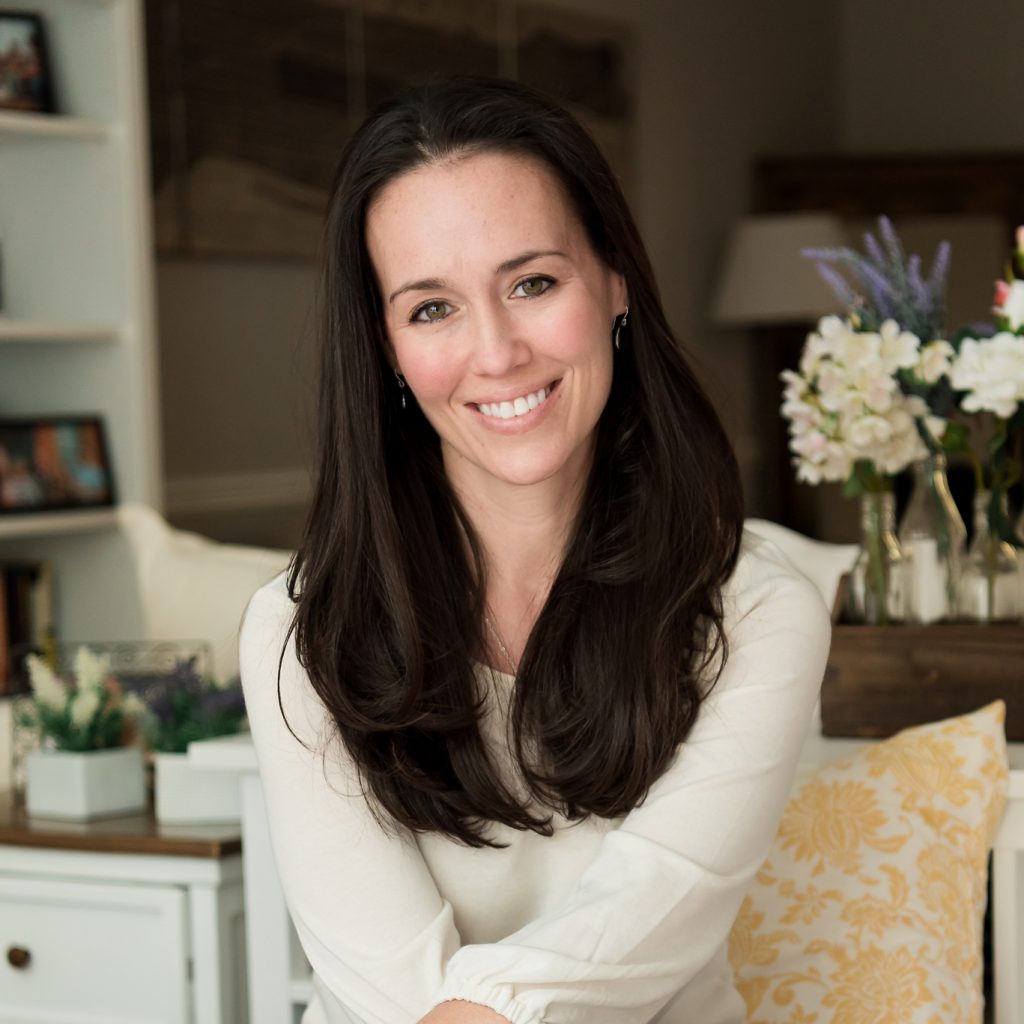 Liz Frazier Peck, CFP, MBA
Director of Financial Education, Copper Banking
Why is it important for teens to have access to a debit card?
The best way for teenagers to learn about anything, especially smart money management and finance, is through practice. 
Teens who have access to debit cards or checking accounts gain invaluable first-hand, real-world experience on budgeting, smart spending and saving through everyday spending interactions. Not only are they building a foundation for financial success as an adult, but just as important they have the freedom to make mistakes at a time where there are no real consequences. 
Once they are older, they will be comfortable managing their own money and have a solid foundation to build upon.
Greenlight
Greenlight is a debit card and mobile app that aims to kickstart a child's financial journey.
Greenlight offers three account tiers ranging from $4.99 per month to $9.98 per month.
Debit cards are available for up to five (5) children and Greenlight doesn't charge any ATM fees. However, note that the independent ATM operator may impose a surcharge per ATM transaction.
Parents can set spending limits at specific merchants and purchase categories, in addition to being able to receive account alerts on spending. Allowance can be automated while parents can create chores and reward children through Greenlight.
Depending on the account tier, kids can earn interest on their savings, access an investing platform designed for children, and earn cash back on Greenlight card purchases.
Chase High School Checking
Your teen is never too early to open a checking account and learn the basics of managing a bank account.
The Chase High School Checking account might be a right fit if you're looking for an account with no monthly service fee and no minimum balance requirement.
It's also worth considering if you live near a Chase Bank branch, which makes it easier for your teen to manage deposits and withdrawals.
This checking account is available to students between the ages of 13 and 17 years old. Teens are eligible for an account as long as their parent or legal guardian has a personal checking account with Chase Bank.
Capital One MONEY Account
Even though the ability to walk into a local branch is convenient, you might prefer an online teen checking account.
The Capital One MONEY Account can be opened both online and in-person at a Capital One location.
This checking account has no fees, no minimum balance requirement, and features mobile and digital banking tools. It also comes with a debit card.
While technically a teen checking account, the account is available to any child age 8 and over.
Alliant Credit Union Teen Checking
A bank isn't the only place for a teen checking account. Many credit unions, like Alliant Credit Union, offer teen checking options, too.
This account is available to members ages 13 to 17 years old. It features no monthly fee, no minimum balance requirement, and digital banking tools so your teen can manage their money from anywhere, anytime.
It includes a Visa debit card, as well as up to $20 in ATM rebates each month. This rebate reduces the cost of using an out-of-network ATM.
As a bonus, there's an option to earn interest on this teen checking account. This can help grow your teen's bank balance. And it's an opportunity to teach them about compounding interest.
To earn interest, you must opt in to eStatements and schedule at least one electronic deposit each month.
Getting a Teen Checking Account: What to Know?
Keep in mind that teenagers under the age of 18 can't open a checking account on their own. So how does your teen open an account?
While a minor can't open a checking or savings account, they can get an account with a parent or legal guardian as joint owner of the account. The account is technically the child's.
Yet, both their name and their parent's name appear on the account.
Be mindful:
Banking rules may vary from financial institution to financial institution.
So depending on the bank or credit union, a parent or legal guardian must also have a checking account with the financial institution.
At which point they'll have to link their teen's checking account with their own checking account.
What to Look For in a Teen Checking Account?
With so many options, choosing the right account can be tricky.
Even so, it's important to do your homework and pick a teen checking account that makes sense for your child.
These accounts are designed specifically for young adults starting their financial life, so many teen checking accounts have attractive features. These accounts also minimize the cost for young adults.
Features to compare include:
1. Fees
Bank fees can eat into a teen's balance. So when shopping for a teen checking account, compare monthly fees across several financial institutions.
You'll find that many youth checking accounts don't have monthly maintenance fees. And if there is a fee, the bank may offer simple ways to avoid this fee.
The bank might waive the fee if the account holder signs up for eStatements or has at least one direct deposit into the account each month.
Also, many teen checking accounts don't have minimum balance requirements, although the account may have an initial minimum deposit requirement.
2. Debit card
Look for a teen checking account that includes a Visa or MasterCard debit card.
A debit card is an excellent tool for teaching teens how to manage their spending wisely. They can use the card to withdraw cash from an ATM, or swipe their card at checkout to pay for purchases.
Teaching them how to use a debit card also provides an early lesson in how to manage credit cards. Teens learn the importance of only spending what they have in their account, and only what they can afford.
Expert Advice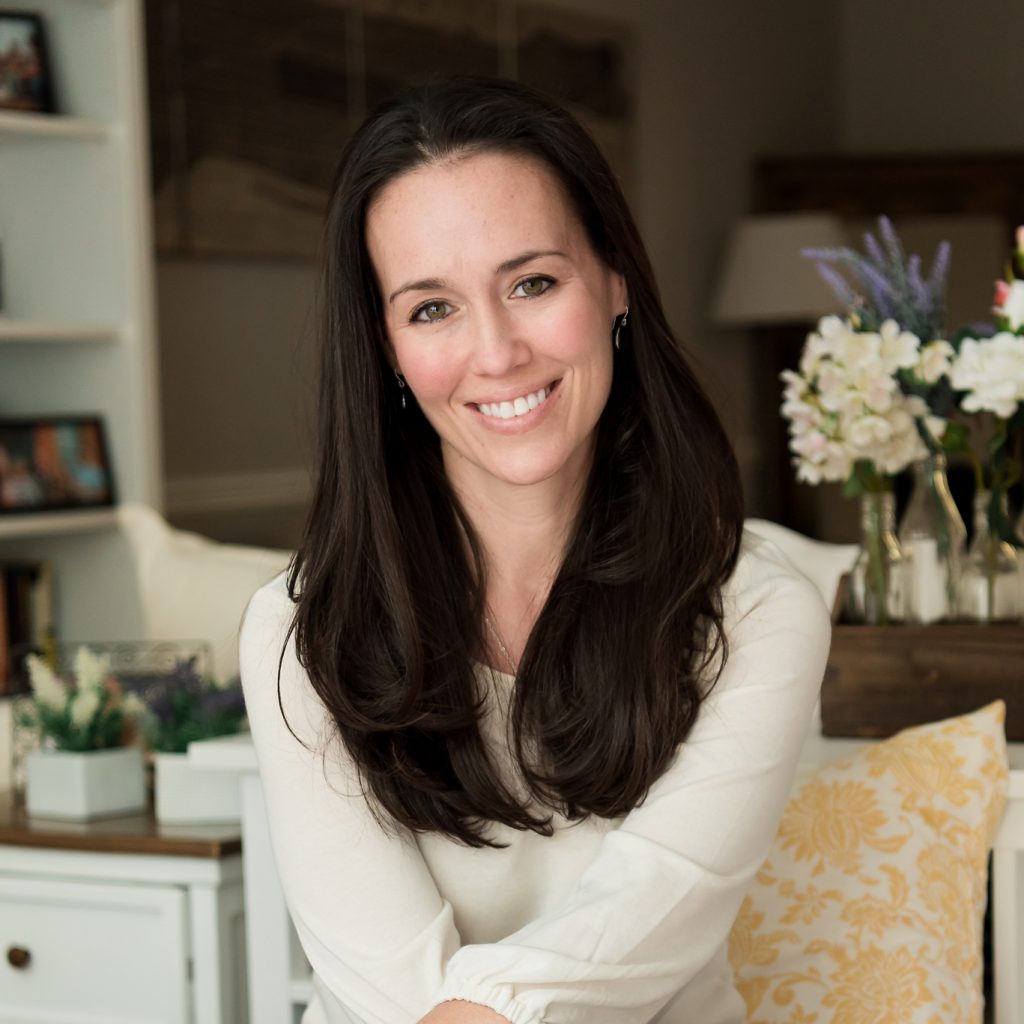 Liz Frazier Peck, CFP, MBA
Director of Financial Education, Copper Banking
How to Help Teens Avoid Overspending
One way to help your teen prevent overspending is to encourage them to wait 24 hours before making any significant purchase.
This will give them time to see if the item is really something they can't live without, and is a good technique to use as an adult when considering large non-essential purchases.
As a side note, also consider opening a teen savings account, if this is an option.
While a checking account is useful for everyday spending and expenses (gas, cell phone, and recreation), a savings account helps them plan for future goals.
Plus, your teen can opt into overdraft protection with a savings account. If they don't have enough cash in their checking account to cover a debit card transaction, funds from their savings account will automatically transfer to their checking account to prevent an overdraft.
3. ATM Access
Accessing an ATM isn't too difficult when opening an account with a local bank.
When opening an account with an online bank or a credit union with few locations, consider whether the institution has fee-free ATMs to minimize bank fees.
Some banks partner with ATM networks allowing for free withdrawals. Others may refund ATM fees up to a certain amount per month.
4. Online and Mobile Banking
Digital banking features also teach teens how to manage their money wisely.
Ideally, you want to open an account with a bank that offers both online banking and mobile banking. With mobile banking, you can download the bank's app to both of your mobile devices.
Encourage your teen to monitor their balance on a regular basis. This can help prevent overspending, and they'll get into a habit of checking their account for fraudulent activity.
Mobile banking is also a way for you to monitor your teen's spending habits. You can use mobile banking to deposit checks, transfer funds, and set up alerts.
5. Parental Tools
When choosing a teen checking account, inquire as to whether you'll receive a debit card as a parent or legal guardian. Depending on the bank or credit union,  your child may only receive a debit card.
Linking a teen checking account to your personal checking account also provides a convenient way to automatically send a teen's allowance or schedule one-time transfers into their account.
Since you're a joint account owner, you're also able to access the checking account activity anytime. You can even have statements and email notifications sent to you.
6. Budgeting tools
The goal is to teach your teen how to manage their money early.
Therefore, look for accounts that include budgeting tools that can help your teen plan for saving and spending.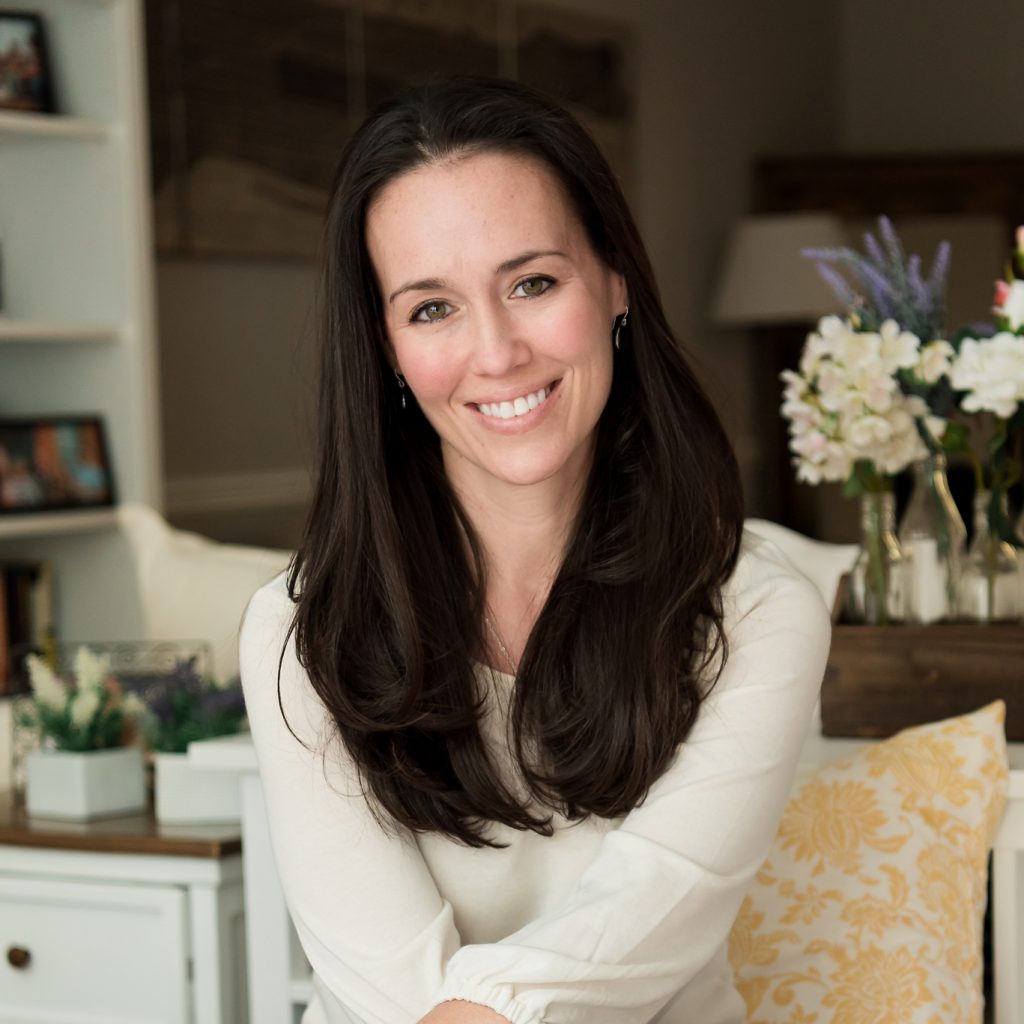 Liz Frazier Peck, CFP, MBA
Director of Financial Education, Copper Banking
One of the most important aspects of smart money management is understanding how to budget. 

Parents should talk to their teens about how basic cash flow works before they open up their first account.

Talk to your teens about how to manage how much money is coming in versus going out, and make sure they know that it is their responsibility to keep track of it. This is a skill that will be critical as an adult.
What Happens to the Account When a Teen Becomes Older?
Teen checking accounts are a steppingstone to a regular or standard checking account, so these accounts don't last forever.
Once a teen reaches a certain age, typically 18 or 19 depending on the financial institution, the checking account automatically converts to the institution's standard checking account.
Parents and legal guardians can remain as a joint owner on the account, or remove themselves as a joint owner.
Keep in mind that banks have different types of checking solutions. Once a teen becomes older, they can explore all of a bank's checking products and services, and choose an account that meets their needs.
Final Word
A teen checking account is an excellent way for young adults to learn money management at an early age.
They'll learn how to monitor their balance, track their spending, and use a debit card responsibly.
This can steer them in the right direction, helping them make wise financial choices for the rest of their lives.