Citizens Bank Student Checking Account 2023 Review: Should You Open?
Find out whether the student checking account from Citizens Bank is any good based on its monthly fees, services fees, and account features.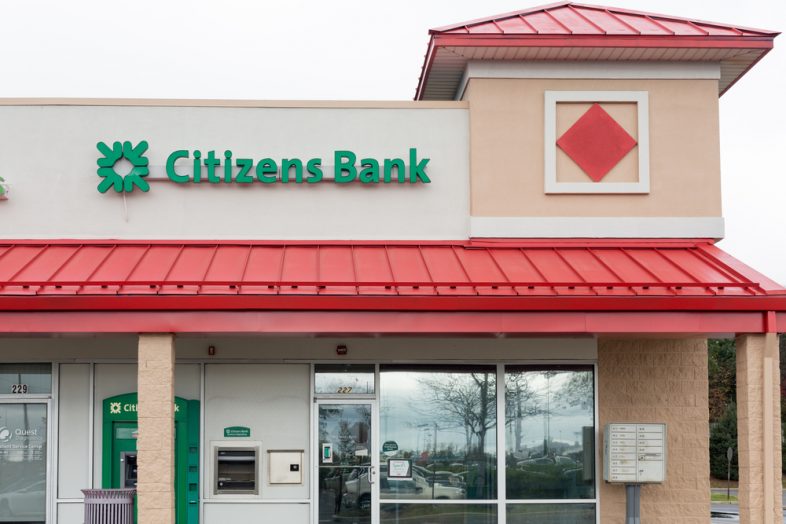 As a student, you'll need a checking account to handle your own finances while in school.
You don't want to be stuck with one that doesn't work for you.
On your search, you might come across Citizens Bank as an option because it is one of the largest regional banks, primarily in the Northeast.
Now:
Citizens Bank does offer a student checking account that has no monthly fee.
But, most student checking options will not have a monthly fee.
So, if you're a student and looking to open a checking account, learn all about the other features from the Citizens Bank Student Checking Account and compare it to other options before making your decision.
Citizens Bank Student Checking Account Pros & Cons
Plan for Your Goals with GoalTrack Savings
When you open a Citizens Bank Student Checking Account, you'll also have the option of opening a Citizens Bank Savings Account.
While students are generally more focused on stretching their money to pay for nights out, socking some money away for the future is always a good idea.
Citizens Bank offers its GoalTrack Savings service to anyone with both a checking and savings account.
It helps you create goals and track your progress towards them.
When you open GoalTrack Savings you'll be prompted to enter your goal.
For example, you could be planning for a vacation and have a goal of saving $2,500 to pay for it.
GoalTrack Savings will ask how much you can save each week or month and will automatically calculate the amount of time it will take for you to reach your goal.
You can then adjust your savings plan to see how saving more or less will affect your timeline.
Once you've created a goal, you'll be prompted to set up automatic savings transfers.
These will move money from your checking account to your savings account automatically. Just check in every once in a while to see the progress you're making towards your goal.
Note: A standard Citizens Bank savings account will have a monthly fee unless you meet the minimum deposit requirements.
No Minimum Opening Deposit
One of the most ignored aspects of checking accounts is their minimum deposit requirements.
To that end, many banks won't let you open an account without a deposit of at least $25 to $100.
If you don't have a lot of cash on hand, it can be hard to meet these requirements, leaving you without a bank account.
Citizens Bank understands that students are often strapped for cash.
That's why there's no minimum deposit required to open the account. You can open the account with as little as a penny and add more money later on.
You Choose How to Handle Overdrafts
Your checking account is the center of your financial life. All your income arrives in the account and all of your expenses are paid out of it.
Because so many transactions occur in the account, it's easy to lose track of your account's balance. It's important to know how much money you have available to spend and how much is already spoken for due to future bill payments.
Though everyone tries to avoid it, you might overdraft your checking account at some point. An overdraft occurs when you try to spend more money than is available in your checking accounts.
Banks will often cover these transactions as a courtesy, but they don't want people to overdraft as a habit. To that end, most banks charge hefty fees, ranging from $20 to $30 or more, for each overdraft.
Citizens Bank gives you the option of choosing how overdrafts will be handled.
$5 Overdraft Pass
If you overdraft your account with a purchase that totals $5 or less, the bank will not charge an overdraft fee.
You'll still want to make a deposit as quickly as possible to avoid a negative balance fee.
Overdraft protection transfers
If you signed up for a Citizens Bank savings account, you can also sign up for overdraft transfers from the account.
Instead of allowing your checking account's balance to go negative, money will be moved from your savings account to cover any overdrafts.
Watch out:
There is a $12 fee assessed when this happens, with a limit of one fee per day.
Overdraft line of credit
This is like a short-term loan that covers overdrafts. There is a $12 fee each time you use it, with a $30 annual fee to keep the line of credit open.
If you don't sign up for either of the above options, you'll be charged the standard overdraft fee of $35 per item paid.
Good ATM Access in the Northeast
Citizens Bank focuses on customers in the Northeastern United States, so it's a good choice if you are a student at a college in the region.
Its network of 3,200 ATMs means you'll have little trouble finding one near campus.
You can make transactions at any Citizens Bank ATM without paying any fees.
If you ever find yourself somewhere that isn't served by Citizens Bank, you'll have to use another bank's ATM.
The best part:
You won't be charged an out-of-network ATM fee.
However, the ATM operate may impose a surcharge.
No Monthly Fee
The Citizens Bank Student Checking Account does not charge any monthly fees.
Once the account is open, you do not need to jump through any hoops to keep it fee-free.
Other Fees
The most common fee you'll see associated with a checking account is the monthly fee.
You'll want to make sure you can avoid any monthly fee that may be assessed before opening a checking account.
Even if you do dodge the monthly fee every month, there are some other fees to be aware of, including:
Citizens Bank Student Checking Account Fees
| Type | Fee |
| --- | --- |
| Monthly Maintenance Fee | $0 |
| Non-Citizens ATM | $0 |
| Overdraft Fee | $35 |
| Returned Item | $35 |
| Stop Payment | $33 |
| Deposited Item Returned | $20 |
| Domestic Wire Transfer (incoming) | $18 |
| International Wire Transfer (incoming) | $12 |
| Cashiers Check | $10 |
Convenience
The Citizens Bank Student Checking Account offers all of the convenience features you'd expect from a checking account.
You can manage your account easily using the bank's website or app. Both will let you view your current balances, transaction history, and future transactions.
You can also make instant transfers or schedule one for the future.
Citizens Bank also offers free bill pay service through its online portal. You can use the service to pay your bills each month without having to write out checks and mail them.
Just enter the company you have to pay and the amount you want to send. Citizens Bank will handle the rest.
What Happens When You Graduate?
The Citizens Bank Student Checking Account isn't a true student checking account. It's actually available to anyone under the age of 25.
Once you turn 25 you become ineligible to open the account, but you can keep the account open if you already have one.
However, you'll have to pay a fee each month to keep the account open.
You'll be charged $3.99 each month after you turn 25 until you close the account or convert it to a different type of checking account.
The new account will be considered a Value Checking account.
How It Compares
The checking account is the most common type of bank account in the United States.
That means you have a lot of options to choose from. Take the time to consider all of the accounts available to you and you might find a great deal.
When you're shopping around for a new checking account, don't just look at national and regional chains. Smaller local banks, credit unions, and online banks also offer great accounts. You just need to look for the features that are most useful to you.
All in all, consider the following factors when comparing checking accounts:
Monthly fee
ATM access and fees
What happens after graduation or hitting age limit
The Final Verdict
The Citizens Bank Student Checking Account is a solid choice for students in the Northeast.
However, most students would be better served with an online checking account.
They tend to be fee-free and offer more useful features like ATM fee waivers.
They also won't start charging fees when you reach a certain age.