How to Get Discount Tickets to Movie Theaters?
In order to save money, many moviegoers are looking for alternatives to major theaters. Here are 10 ways to never pay top dollar at movie theaters. Ever.
How did we ever survive without $15 movie tickets, outrageous markups at concession stands and headache-inducing 3D screenings?
Movie tickets, especially in big cities, are at an all time high. Even matinees are sometimes as high as $14 a ticket (Yes, we're looking at you ArcLight).  It's hard enough to go to the movies if you are on a date, or, dare I say, are taking a family of three or more.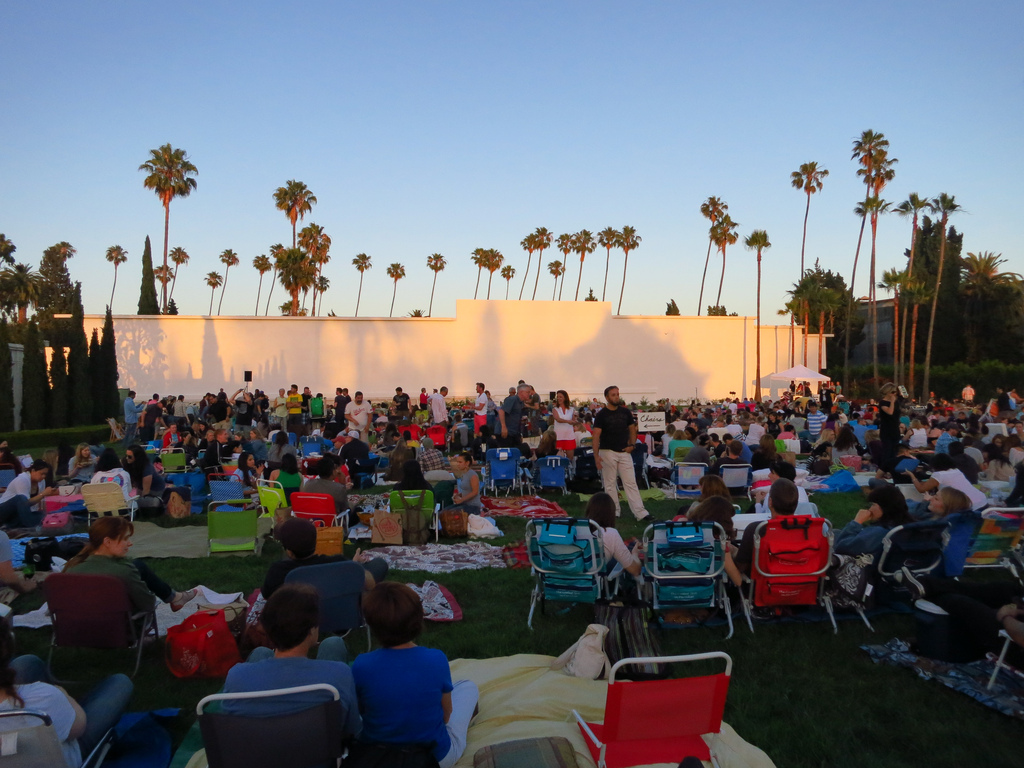 In order to save money, many moviegoers are looking for alternatives to major theater chains. Lucky for us, summer is upon us and theater alternatives are plentiful.
Whether you support your local historical movie theater or catch a flick in the great outdoors, here are 10 ways to avoid paying top dollar at the movie theater.
1. Sign up for advance screenings.
Why pay to go to the movies when there are so many opportunities to attend advance screenings?
Advance screenings are offered by movie studios to moviegoers and members of the press. Movies are screened weeks, sometimes months in advance for marketing and review purposes.
All you have to do do in order to attend is know when and where to sign up. Good places to start are Gofobo (you must register your email), Campus Circle (you can enter to win tickets or RSVP) and Wild About Movies (you must "Like" their Facebook page to receive an email notification which tells you if the movie you want to see is playing in your area.) Tickets are available in limited quantities with screening in various cities. So, RSVP as early as possible.
2. For locals only
Los Angeles has "LA Weekly." New York has "The Village Voice." Whatever your free local publication may be, check it regularly. It's a gold mine for screening contests and special screenings. Local magazines, like Los Angeles Magazine, and radio stations also giveaway and allow locals to sign up for free screenings. You might even land premiere tickets.
3. Apply to be a seat filler.
Aspiring actors, actresses, screenwriters and crew -- this one is for you.
For movie premieres, festival screenings and award shows, studios don't like to see empty seats. And that's where the public comes in.
If you are located in a movie premiere city like Los Angeles or New York City, applying to be a seat filler may not only benefit the budget, but is also a great networking opportunity. Get those business cards ready, as you will have the opportunity to fill seats at premieres and award shows.
4. New filmmakers love Eventbrite.
Don't underestimate the power of Eventbrite. It's not just for networking and job conventions.
Eventbrite is a great online source to check for free or low cost indie or low-budget movie screenings. Many up and coming filmmakers and documentarians promote their opening night screenings on Eventbrite and Brown Paper Tickets.
5. Get familiar with your local city government's website.
During the summer months, your local government or conservancy group may present a screening series in a local park, community center or historical theater.
For example, Santa Monica holds free screening its famous Third St Promenade every summer. So, you get to watch a movie for free and take in the ocean air.
6. Outdoor Summer Screenings.
Ditch the summer blockbusters, prequels and sequels, and head outdoors. Summer movie screenings are now being held in cities across the U.S. in parks, high school fields, and even cemeteries. Pay $10 upon arrival, set up your lawn chairs and bring your own picnic.
Be sure to arrive early, as these popular summer screenings fill up fast.
7. Drive-ins are still here.
There may just 350 drive-in movie theaters left in the United States, but people are still showing up. Drive-in screenings, especially in the summer, are increasingly in popularity with nostalgic screenings, celebrity appearances, and high end food trucks for concessions.
And there's no need to drive out of city limits. Los Angeles has a year round drive-in the Downtown area.
8. Host an outdoor screening party.
Do you have decent backyard and a projector? If you do, then you have everything you need to host a screening party.
Everyone wins with this easy DIY outdoor theater set up. Invite good company, make it a potluck and put on a nostalgic favorite or the latest DVD release. You can even host an all-night movie marathon. Anyone in the mood to watch the extended versions of the "Lord of the Rings" trilogy?
9. When was the last time you went to the museum?
Your local museum may have more than just collections of great paintings, art installations and sculpture. A number of museums, like LACMA, MOCA and the Guggenheim, host film retrospectives and art film screenings year round.
In addition, many of these films screened at museums will rarely make its way to the big screen. These films include classic films, newly restored films, art house films and recordings of performance art.
10. Check Yelp for classic movie screenings.
Are you in the mood for some film noir? Or maybe you prefer Bogey over Brad Pitt? You're in luck.
Even big movie theater chains will periodically screen classic movies during non-peak hours at reduced prices. If you search Yelp for "theater that play classic movies," we promise you won't be disappointed.
How do you save at the movies? Let us know on Facebook and Twitter.
Related Articles:
Why are Movie Tickets So Expensive?
Too Big To Fail Trailer and Synopsis
Top 10 Movies About Money