Free Credit Score Alternatives Through Equifax, Experian, and Transunion
When assessing your personal credit health, credit scores are the popular tools for gauging how well you are handling debt. The FICO credit score is the industry standard but it is rarely ever free. The three credit reporting agencies (CRA), Equifax, Experian, and Transunion, offer free credit score alternatives to estimate your credit ratings.
Credit Score Basics
Credit scores are calculated with top-secret formulas based on the information in your credit reports.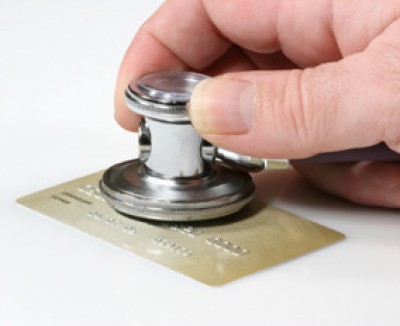 Each person has three credit reports, each from the three CRAs – Equifax, Experian, and Transunion – which are free from AnnualCreditReport.com (one from each CRA per year).
A FICO credit score uses the information on a credit report from one CRA. Therefore, you actually have three FICO credit scores, which can vary from one another. Financial institutions that require you to sign off on a credit check disclosure will generally pull your FICO scores. With your credits scores, banks and lenders determine whether you are worthy of a line of credit such as a mortgage, personal loan, or credit card.
The Fair Isaac Corporation, the company that invented the FICO score, charges you for your credit scores. Most people do not need to know their credit scores because the information on your free credit reports reveal more about your credit history. The typical situation that warrants a FICO credit score purchase is when you are applying for a major loan.
Free Credit Score Alternatives
For the average person who doesn't want to pay for a FICO score but remains curious about how they fare, each of the three CRAs developed their own credit score formulas for your muse. These are free credit scores but they will not be exactly the same as those that you would get from FICO.
The free credit score alternatives will not be taking into consideration by a lender but they can be useful if you want to track your credit ratings and see how you can improve your credit. For comparison purposes, a FICO credit score has a score range of 300 to 850.
All of the following credit scores are absolutely free – no trials or subscriptions are required.
Equifax Credit Score Card: Based on Equifax
The Equifax Credit Score Card is a free product offered by Equifax that provides an "Equifax Risk Score" rather than a FICO credit score. You will need to register with your personal information and your Social Security Number.
Score range of 280-850
Based on your Equifax credit report
Accessible for 30 days
No details from Equifax credit report but negative factors are noted
Quizzle: Based on Experian
Quizzle, part of Quicken Loans, offers a free "CE Credit Score". Quizzle does not require a credit card or your Social Security Number, which many people find appealing. Other paid services offered are credit monitoring, ID theft protection, and credit counseling.
Score range of 350-850
Based on your Experian credit report
New credit score every 6 months
Provides access to Experian credit report details
CreditKarma: Based on Transunion
CreditKarma generates a "TransRisk" credit score that can be updated once per day (but the score doesn't always change). You have to sign up an account and provide your personal information along with your Social Security Number.
Score range of 300-850
Based on your Transunion credit report
Credit scores can be checked every day
No details from Transunion credit report but recent score changes noted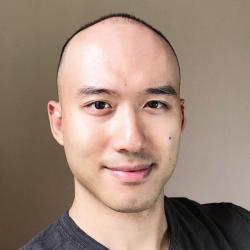 Simon Zhen is the senior research analyst for MyBankTracker. He is an expert on consumer banking products, bank innovations, and financial technology.
Simon has contributed and/or been quoted in major publications and outlets including Consumer Reports, American Banker, Yahoo Finance, U.S. News – World Report, The Huffington Post, Business Insider, Lifehacker, and AOL.com.