Help For Free Application for Federal Student Aid (FAFSA)
President Obama announced a program to help students fill in the Free Application for Federal Student Aid (FAFSA) for$150 billion in federal aid programs.
President Barack Obama and First Lady Michelle Obama visited Miami-Dade's Coral Reef Senior High School during his tenure to emphasize the importance of education and to urge students  to apply to  college federal student financial aid programs. "We want every young person to have the kinds of teachers, and the kind of classes, and the kind of learning experiences, that are available to you here at Coral Reef," Obama said to a jam-packed, enthusiastic crowd in the gym. "Because that's the best investment we can make in America's future."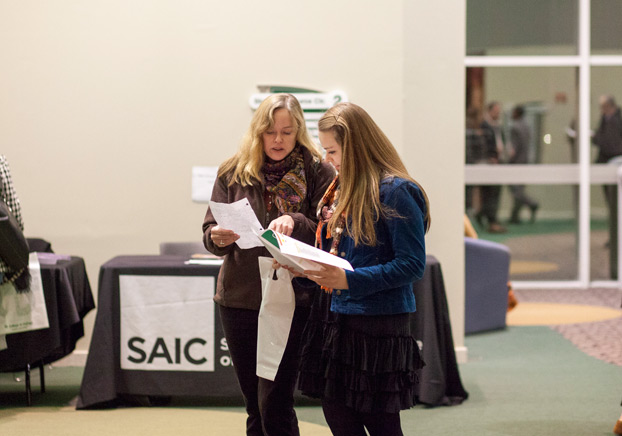 FAFSA Help
The president announced the start of a new effort to help students fill in the Free Application for Federal Student Aid (FAFSA) the essential first step to apply to almost $150 billion  in federal aid programs like the William D. Ford Federal Direct Loan Program or Pell Grants. FAFSA is also used by states and universities to provide students with financial assistance.  The FAFSA initiative was implemented by executive order, and is aimed at the fact that many students are not taking advantage of these programs. According to the U.S. Department of Education, each year more than a million high school seniors do not file a FAFSA.
Obama said that the Department of Education would let states know which students did not fill out a FAFSA so that local school districts, could offer help to students in filling out their forms. The president urged all Coral Reef students to fill out FAFSAs, even if they thought they wouldn't qualify for aid.
Since it was introduced, FAFSA has been simplified. In 2009 it took as much as an hour and half to fill out. Today, intuitive, online software lets parents and students skip irrelevant questions and load financial info directly from the Internal Revenue Service website. "It takes about half an hour to fill out and it could change the rest of your life," Obama said.
The International Baccalaureate Academy student who introduced the president, Anyssa Chebbi, made her mark as a student leader, but had doubts about being able to afford further education. "Thanks to FAFSA, attending college has gone from a distant dream to being a very real, affordable possibility," Chebbi said, noting that she had applied to both Harvard and Yale.
In Florida, just over half of all graduating seniors fill out the FAFSA. Coral Reef has raised its completion rate to 71 percent. The president also credited the entire Miami-Dade School district with sending a high percentage of low income students to college.
Coral Reef High School
Coral Reef High School is a mega-magnet school in southwest Miami-Dade County. Built in 1997 for $32.3 million, it sits on 59 landscaped acres and included a public park, 4 outdoor basketball courts, 6 tennis courts, a baseball / softball field and practice fields for football and soccer.  The school is an example of the job-driven workforce training that Obama backs. The high school has an active agricultural science laboratory with a shade house and animal husbandry area. The school is divided into multiple academies, with curricula tailored to student interests:
The International Baccalaureate Academy
The Business & Finance Academy
The Agriscience & Engineering Technology Academy
The Health Sciences Academy
The Visual & Performing Arts Academy
The Legal & Public Affairs Academy
Students must apply to the high school and are chosen by lottery. The school also employs a tool that the president is backing -- a campus-wide Wi-Fi. In 2012 Miami-Dade voters approved a $1.2 billion bond issue to improve its schools with upgrades including Wi-Fi for students. While at Coral Reef, the president and first lady watched students fill out their FAFSAs using the campus Wi-Fi.
During his visit to Miami, the president urged congress to pass his more that $750 billion educational initiative that would help high schools restructure themselves into the college and workplace-themed academies exemplified by Coral Reef. His program would also help adopting more digital technology. While in town, Obama also urged further funding for his Race to the Top competition, which Miami-Dade has adopted.
Related Stories:
 Obama Budget Released: Who Are the Winners and Losers?
FAFSA Questions Answered
The Time It Takes to Pay Off College Tuition