Ally Bank Launches CD Tracker Tool to Poach Deposits
Ally Bank introduced a CD Tracker tool that would help market CD products to customers who already have CDs with other banks.
Ally Bank recently introduced a new service, called CD Tracker, that will let customers know when their certificates of deposit (CDs) at other banks are about to mature, so that Ally can market its own CD products to these customers.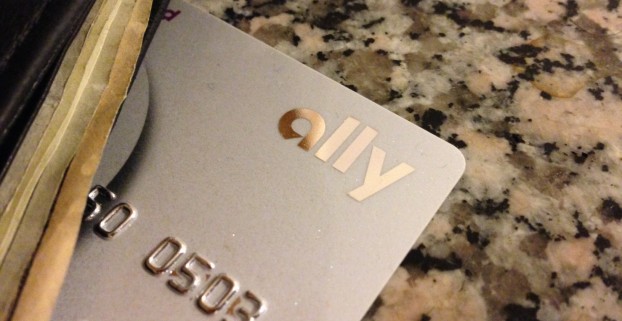 Essentially, it is an email reminder that could help Ally to poach the deposits that are held at competing banks.
"You'll receive information on Ally Bank CDs to help you compare products -- and decide where to put your money for great returns," the online bank said in an email notifying customers of the CD Tracker service.
With the service, customers must provide the maturity dates of their CDs at other banks and the accounts can be nicknamed. No bank names, interest rates or maturity durations are required. (As far as we know, the service can only be accessed through a link in the email mentioned above.)
What CD Tracker Does
Roughly four weeks before a CD matures, Ally will send out an email to remind customers of the maturity date. And, not surprisingly, Ally will show off their own CD rates in a blatant attempt to convince customers to move their money at other banks into Ally.
The CD Tracker service is not some extravagant tool. You could create a simple reminder on any calendar and it would serve the same purpose -- without exposing yourself to targeted advertising.
However, it helps that Ally happens to offer competitive CD rates, so it makes sense for customers to ditch other banks for Ally's CDs if the rates are better.
For instance, there are only a handful of online banks that offer a higher 1-year CD rate than that of Ally Bank's (0.95% APY as of 6/10/14).
Is CD Tracker worth It?
For Ally Bank, the CD Tracker tool is a double-edged sword. On one side, customers may be tempted to open a CD with Ally. On the other, customers may go the extra mile and research better CD rates, which won't necessarily be found with Ally. But, with the email reminder, Ally is at least trying to get more of your business.
This is not the first time that Ally took a shameless approach to attracting new customers. In 2011, Ally openly targeted ING Direct customers who didn't like the fact that Capital One was acquiring the popular online bank. ING Direct was later re-branded as Capital One 360.
So, should you sign up for CD Tracker if you're an Ally customer? Yes.
At the very least, you'll be reminded that your CDs are maturing soon. Because some CDs will automatically renew upon maturity, it is your responsibility to move that money elsewhere if you know that the renewed rate is inferior to rates elsewhere (such as Ally).