How Much Should You Spend On a New Car?
If you have been considering purchasing a new vehicle, you should invest in one you can reasonably afford. There are several considerations involved in the car-buying process and price is definitely at the top of the list.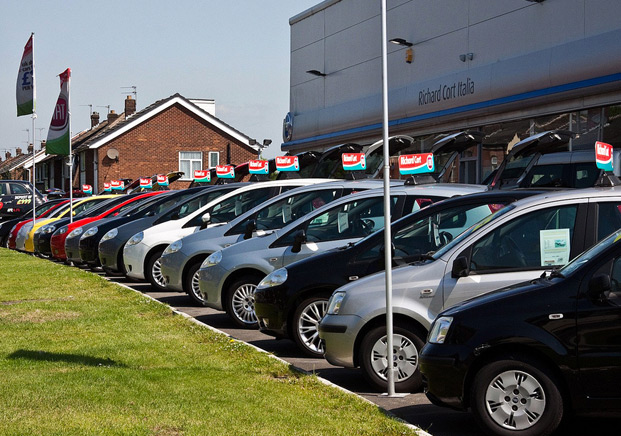 Deciding on the make and model of the vehicle you are interested in buying is only half the battle. You also need to decide how much you should spend on the vehicle especially if you plan to finance the purchase. You'll need to base your decision on how much you can reasonably afford to pay for the vehicle with other financial factors involved. These include the additional costs associated with the ownership of the vehicle including registrations, insurance, regular maintenance, and repair costs.
Where to Start the Calculations
The best place to start is at the beginning. Figure out your monthly income and your list of monthly expenses. Financial experts recommend that you don't spend more than 10% of your income on a vehicle purchase. You will also need to deduct the monthly cost of the insurance premium to be sure it does not exceed the 10% limit.
A general guideline for the purchasing a vehicle is to put down an initial payment equal to 20% of the vehicle's cost. While vehicle financing plan can go as long as 72 months, you want to keep the loan period four years or less to save on interest charges.
How to Prepare for a New Vehicle Purchase
If you want to invest in a new car, you will most likely need to a car loan. The best way to save money is by having an impeccable credit score. This will afford you the best option in auto loan interest rates and overall loan approval.
If you have had credit issues in the past, you'll want to order a copy of your current credit report, which you can get for free one time a year from each of the credit reporting bureaus. You will need to pay a fee to secure your credit score. Any negative or inaccurate information should be addressed right away.
The other important step to take if you wait for your credit to improve is to buckle down with your savings plan. The more money you can put toward a down payment, the better off you will be in the long run. Automate your savings plan for more effective savings by having money taken from your paycheck for deposit right into your bank account. Start saving as early as you can to reach or exceed your down payment goals.
Before the Dealership
You should start your vehicle search as soon as you can. Visit websites that offer detailed reviews of available vehicles in your price range. You can gain a lot of insight before stepping foot on the dealership lot where the pressure to buy may be much higher.
Make a list of the features you want in your new vehicle. It can be easy to get distracted, but you want to be sure you are investing in exactly what you want at the right price. Be sure to test drive each vehicle you are interested in.
To ensure you stay on track with your loan payments -- you should consider automating your bill payment each month to guarantee on-time payments. This move can also help to improve your existing credit rating over time. If possible, add as much additional money as you can to pay off the loan early, provided there are no penalties associated with early payoffs on the loan. Even an extra $20 a month can go a long way to reducing the length of your loan.