What You Need to Know Before Deciding on a Condo or Coop Purchase
Choosing between a condo or coop is a major financial decision. Financial statements, repairs, but especially, your lifestyle are all important factors.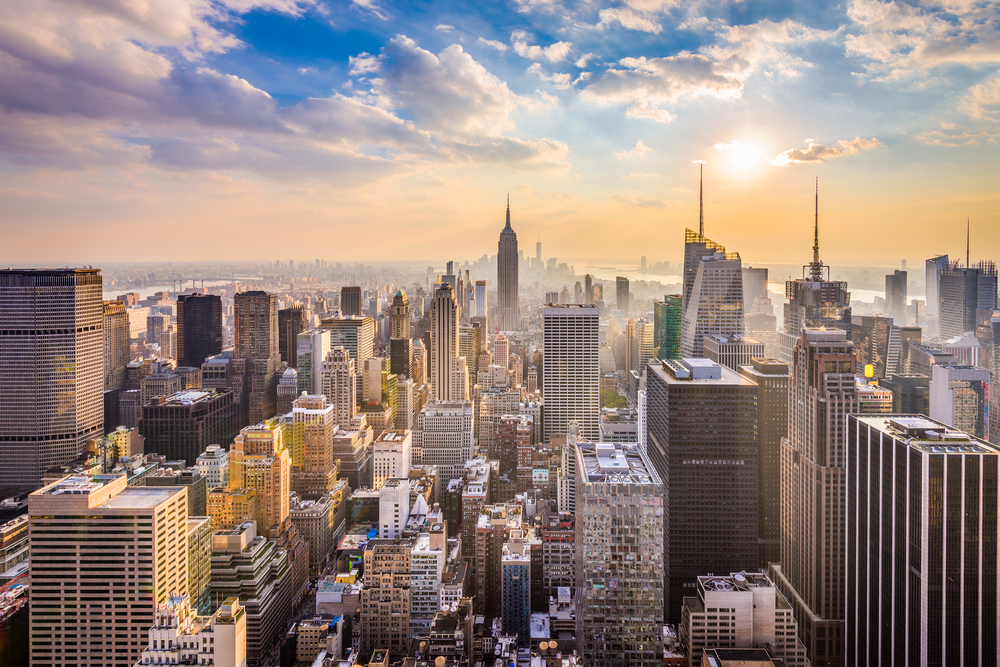 The downward spiral of mortgage interest rates is opening up new opportunities for potential home buyers: stock cooperative apartments, better known as coops (pronounced KO - ahps).
In the big cities of the East Coast -- particularly New York, where they represent 75 percent of the market -- coops can be an affordable alternative to a condominium.
The choice of condo or coop involves a lot more than the cost of financing, however.
You'll need to examine the differences between the two in terms of pricing, your purpose for buying, your lifestyle,  your needs for amenities, and your patience with rules, restrictions, and administration by the cooperative's board of directors.
These, and other factors, have to be considered in comparing condominium and cooperatives.
Coops vs. condos
A coop is essentially an apartment building that's owned by a corporation made up of the residents. 
When you buy a coop apartment you buy shares in the corporation.
Rather than a deed, you get a corporation stock certificate, which gives you the right to live in a particular unit within the building.
Non-stock coop corporations instead have a "proprietary lease."
This lease spells out the rights and responsibilities of the owner, as well as the obligations and duties of the cooperative association.
Coops are self-governed and often self-maintained.
Decisions on the management, lifestyle and financial details are made by the cooperative unit members themselves, either through their vote at regularly scheduled meetings, or by delegation to an elected board of directors, which runs the day-to-day operations of the cooperative.
A condominium is governed by the applicable law in the jurisdiction where the property is located.
The relevant documents include the declaration, bylaws, rules and regulations and plats and plans.
In coops, however, there are few substantive statutes that govern or regulate the associations.
The operating documents are the articles of incorporation, bylaws, house rules and proprietary or ownership materials.
If you own a condominium, you actually own your entire apartment, as well as a percentage of the common areas.
Condos are usually newer, larger buildings and come with access to communal amenities and facilities such as gyms, pools, game or movie rooms.
Both coops and condos require board approval of buyers, hold regular board meetings, and dictate an ever-changing set of rules for living.
Coops, however, tend to have a far more complicated approval process.
A coop board is likely to require far more detail about your finances and personal life.
There will be a face-to-face interview and applications can be denied for any reason.
They will often refuse pets of any kind, deny alterations to upgrade the basic comforts, and ban sub-letting, or the renting out of units.
Costs of coop living
Coops tend to be priced cheaper than similar condos. Among the reasons -- they're generally in buildings built before the 1980s.
These older buildings require more maintenance,  special assessments and have fewer amenities.
They often lack laundry facilities within units and there's no means to add them.
There are few or no recreation rooms, gyms, etc.
These negatives are added to the annoying need to comply with comprehensive cooperative board rules.
And, if financing a coop, you'll have no choice but to put up 20 percent or more for a down payment and pay a higher interest rate than for a condo.
Coop taxes
Coop residents generally get the same tax treatment as other homeowners.
If they have a loan and if that loan is secured by their ownership documents (the stock certificate or the proprietary lease), they can deduct the yearly interest paid on that loan.
Additionally, if the cooperative association has a mortgage on the entire building -- called a blanket or underlying mortgage -- shareholders can deduct their proportionate share of the interest on that mortgage.
And under most circumstances, they can also deduct their proportionate share of the real estate taxes, which the cooperative pays.
One way cooperative living differs from condo living -- there is a larger percentage of owner occupancy.
In fact, many coops specifically prohibit renting of apartments. For this reason, there is usually more active participation in the management of the cooperative by the coop members.
Many say cooperatives are not as good an investment as condominiums, and indeed some cooperative associations have changed to condominium over the years.
In the wake of the housing market meltdown, many condos are financially unsound and are just not good investments.
A lot depends on the individual condominium and its board:
How is it managed?
Is the board actively involved and does the board have the expertise to run such a project?
What is the financial state of the association?
Are there adequate reserves? Does the board allow delinquencies or do they insist on collections?
Tips on buying a coop
If you're thinking of purchasing a coop, do your homework, review carefully the legal documents and the financial statements, and investigate reserves, needed repairs, and the potential for special assessments, before you sign a contract.
It is also a good idea to meet with an association board member to get a feel for life in the association.
Even more than buyers of homes or condos, coop buyers need to have their credit in order and present a good financial history.
You're qualifying for the coop board as well as your lender.
Since mortgage rates are still low, it's a great time to consider buying. Be sure to check out rates in your local area.
The choice of condo or coop means careful consideration of the differences in terms of pricing, your purpose for buying, your lifestyle, your needs for amenities, and your patience with rules, restrictions and administration by the cooperatives board of directors.