Is 20 Percent Down the Standard in Home Buying?
There is a trend of home buying made easier with unconventional down payment. As lenders grow more flexible, you may want to look into buying a home.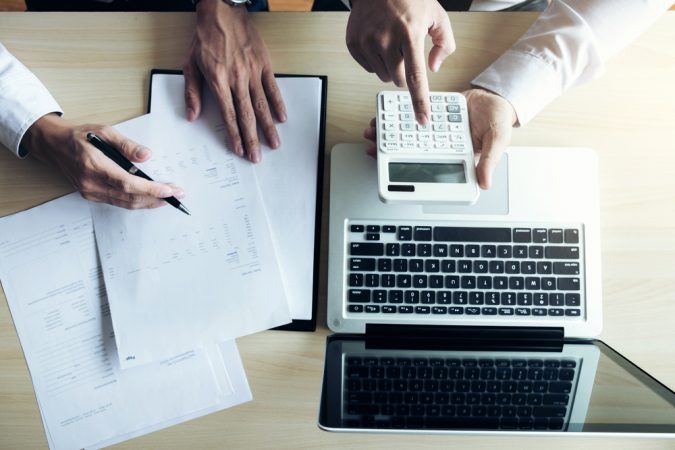 The prospect of owning a home may seem both thrilling and impossible. On the one hand, it's difficult to imagine ever actually having saved enough to afford a house. On the other, putting 20 percent down may not seem all that intimidating.
Regardless of your mindset, the home buying process has changed, and what used to be considered the standard down payment is now considered by some, to be antiquated. While there are several options that exist now for financing your down payment, there are also alternate numbers being thrown around in discussing what a good base figure is when purchasing a home.
Why the 20 percent?
According to Gerald Morales, MyBankTracker's resident real estate expert, "Twenty percent down is still a reliable base number to think about when making a down payment to purchase a home. The more money you put down, the more equity you'll instantly have in your home. You also avoid spending more on interest throughout the life of the loan since you will pay down the cost of purchasing your house sooner."
Though traditionally, lenders expect and prefer a 20 percent down payment, the rules aren't as set as they used to be, nor is there any specific reason for why that amount is considered the standard. Simply put, 20 percent is considered to be a good base for buying a home because it's substantial enough to satisfy lenders.
When the bubble burst in 2007, an influx of individuals were borrowing without the stringent checks needed to determine the reliability and whether they would be likely to be able to pay lenders back. However, with the market starting to thaw, some lenders have settled into a compromise between accepting only down payments with the rigid 20 percent standard and accepting loans with no standard at all (o percent down).
The 'New Norm'
Let's talk about traditional lenders. In the past, conventional lenders have required a 20 percent down payment, backed by the government for security. There's no denying that 20 percent is still used the most frequently as the down payment, and being able to pay that number will help you most in terms of ease of acquiring a loan. However, unconventional loans are on the rise, and the past couple of years have seen low down payments increase at a steady uptick.
Dan Bullock, a Senior Account Executive at TD Bank weighed in on the conversation, discussing the many alternatives that exist to paying the 20 percent down. With piggyback loans, a borrower can put down as little as 10 percent on conventional and jumbo mortgages and still avoid mortgage insurance," he said. "Some banks also have mortgage programs that are alternative to FHA-backed loans. Such is the case with TD Bank's Right Step Program, where qualified home buyers can secure a loan with a five to three percent down payment on a home's sales price." 
Alternatives to the Conventional Down Payment
There are a variety of ways to secure lower payment amounts, and get assistance with financing your low down payment. Here are your options:
FHA Loan
Getting an FHA loan continues to be the most popular alternative to a conventional loan, as the Federal Housing Administration will insure your loan, and take on the risk of you potentially defaulting. One reason for its popularity can be attributed to the fact that it is more easy to qualify for, as applicants have more leeway for certain factors, such as a low credit score.
However, there are drawbacks. Getting an FHA, in which a buyer can put down as little as 3 percent, is, unfortunately, more expensive for the borrower over the length of the loan, because it requires extra fees, such as PMI, Private Mortgage Insurance, as well as Up Front Mortgage Insurance, UFMIP. The first is an annual premium paid monthly, which varies from 1.30 to 1.35 percent, depending on your loan-to-value ration. UFMIP is 1.75 percent of the loan, paid only once, and can be added to the loan amount. These fees protect the FHA from possible losses.
This isn't a cut and dry rule, however. With good credit, it is possible to avoid paying PMI.
Non-FHA Loans
The annual insurance premiums associated with FHA loans have more than doubled in the past couple years, with the last increase occurring on April 1. Non-FHA loans have traditionally been made under the condition that their loan is resell-able to mortgage giants Fannie Mae or Freddie Mac. This condition is surprisingly attainable by many hopeful homeowners -- Fannie Mae will buy a loan as cheap as 3 percent down, with Freddie Mac buying loans that are 5 percent and up. However, borrowers are required to pay for PMI which is typically more affordable than the high FHA premiums. Many are now willing to pay for the PMI, rather than putting 20 percent down initially.
VA Loan
Qualifying veterans and surviving spouses can get loans guaranteed by the Veterans Administration that neither require a down payment, nor PMI.
Piggyback Loan
Piggyback loans are an interesting but less popular approach to take in financing your home. Traditionally, these loans cover 10 percent of the purchase price. The buyer pays 10 percent for the down payment and finances the remaining 80 percent. As you can imagine, however, the monthly payments for a loan that size are catastrophically large and pose a bigger risk to the borrower.
First-Time Home Buyer Programs
Programs exist that can take some of the burden off your up front costs, depending on what state you live in. For example, the California Housing Finance Agency, offers first-time home buyers the "California Home Down Payment Assistance Program." With this program, the buyer gets a loan worth 3 percent of the purchase price. This loan can be applied to the buyer's down payment or closing costs, and isn't required to be repaid until the first mortgage is paid off.