How to Get the Lowest Mortgage Loan Rates
Even though rates right now are at a historic low, learn how to get the lowest mortgage loan rates to save big.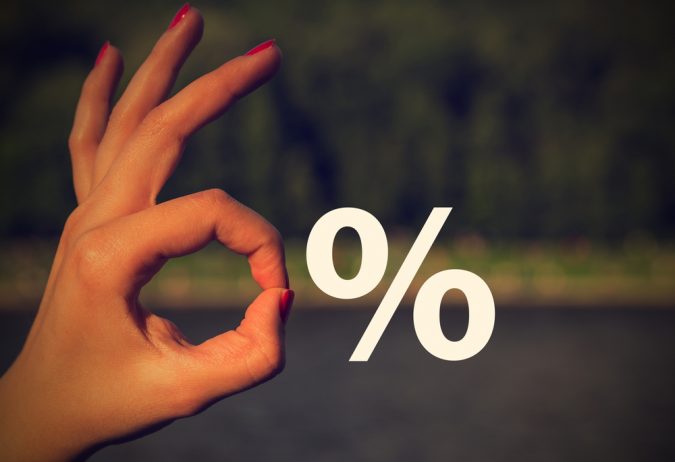 Get the lowest mortgage rate to save tens of thousands of dollars over the course of your 30-year home loan.
Let's say you're borrowing $400,000 at a fixed rate of 5.5 percent.
Your monthly interest payment would be $2271.16.
At a rate of 4.5 percent, your payment would drop to $2026.74, a savings of $244.42 a month.
That's a whopping $87,991.20 over the life of the loan. Following a few tips can make a big difference:
1. Clean up your credit
Get your credit reports from all three credit reporting agencies—Equifax, Experian and Tran Union.
You're entitled to get a free annual credit report, not from the companies' directly but through annualcreditreport.com. 
A credit report is not the same as a FICO score, but the reports will tell you how you are handling your debts.
Myfico.com will sell you your credit score directly.
Be sure to scrutinize the reports for inaccuracies and file a dispute about anything that you find which is wrong.
If you've found that you're the victim of identity theft, you'll have to file a police report.
After you get any errors removed, you're entitled to another free report to ensure that the changes were made.
You can improve your score by paying your bills on time and utilizing a lower percentage of your available credit.
This means not cutting up any credit cards, just paying down the balances.
Ideally, you want your credit utilization to be under 20 percent to get the lowest mortgage rate.
If you find an ignored outstanding debt, call the creditor to work out a payment plan.
If the balance due is in dispute, you'll need to have evidence to back up your contention when you apply for a mortgage.
2. Large down payments leads to the lowest mortgage rate
When it comes to mortgages these days banks are risk-averse.
A substantial down payment tells a lender you should get the lowest mortgage rate, because you have a lot invested in your home and are less likely to default.
How to save for down payment
Put yourself on a budget and see where you can cut to save.
Don't eat out every lunch—brown-bagging can easily save you $1,250 a year, $6,250 in five.
If you scrutinize your budget with a gimlet eye, you can find other places to cut.
Delay buying a new car if you're looking for a home.
It can wait.
For real estate agents, their autos are extensions of their offices, so don't be intimidated by asking someone to ferry you around in their fancy car.
The agent won't think any less of you if you're driving an older model; she'll think better of you if you did your homework to impress a mortgage lender into backing your quest.
Accumulating the funds for a large down payment will lower your mortgage interest rate.
True, you might be able to finance a home with as little as 3.5 percent down through the Federal Housing Administration (FHA), but you'd have to pay both an upfront and an annual mortgage insurance premium.
If you save at least 20 percent for a deposit, you can put all that insurance money into purchasing the house itself.
Gather all of your proof of income for the past couple of years and all of your bank statements for the last couple of months.
Armed with this information, go to the mortgage calculator and plug in the numbers.
CFPB rules require that anybody who receives a conventional mortgage cannot exceed a debt-to-income ratio of 43 percent—your total monthly debt divided by your monthly gross income.
The loan must qualify to be purchased or guaranteed by a government-sponsored enterprise like Fannie Mae or Freddie Mac, making it a lot easier for you to find financing.
Rates from different lenders do vary, so compare not just the interest rate but the annual percentage rate (APR) which takes into account points and fees. 
When you've found a lender whose rates you like, set an appointment, clean up, dress your best and make your pitch.
Remember that you probably won't be able to lock in rates until a purchase agreement is signed, but getting pre-approved strengthens your negotiating position with a home seller.
3. Be honest
So-called "liar's loans" are history.
Don't try to hide credit problems or withhold requested documents.
You don't want your application delayed while mortgage rates are rising.
The lender wants to makes sure that you're able to pay back the loan,  essential to getting the lowest mortgage rate.
More: What Borrowers Shouldn't Hide on the Mortgage Applications
4. Float down option
Mortgage rates fluctuate.
Ask your lender for a "float down" option, which lets you take advantage of lower mortgage interest rates if they drop before your house closes.
Float downs usually take effect when interest rates drop from between an eighth to a quarter of a percentage point.
If this option activates, borrowers usually have to pay a fee of about a quarter percentage point of the total amount of the mortgage.
5. Paying points can lower your mortgage rate
One point equals 1 percent of the loan amount.
Each point you buy can reduce the interest rate on your home loan by usually one eighth to one-quarter of a point.
A one-quarter interest rate reduction would typically pay for itself in 65 months
More: Should You Pay for Mortgage Loan Points?
6. Make sure there's no prepayment penalty
Remember that the interest always applies to the balance that is left, so even though the rate won't technically drop, the total you pay will do so if you tackle more principal than required by the minimum payments.
7. Monitor the news
Be forewarned that the better the economy, the higher interest rates go.
Since this reaction is cyclical, pay attention to current events but don't be obsessive.
The day after a disappointing job report is better to shop for the lowest mortgage interest rate than the day after a 100 point Dow Jones Industrial Index gain.
Most importantly, pay attention to the fundamentals about how you portray yourself as a responsible lender to take advantage of the lowest mortgage interest rate.
Visit our mortgage page to see the lowest mortgage rates today.