4 Necessary Considerations Before Buying a Vacation Property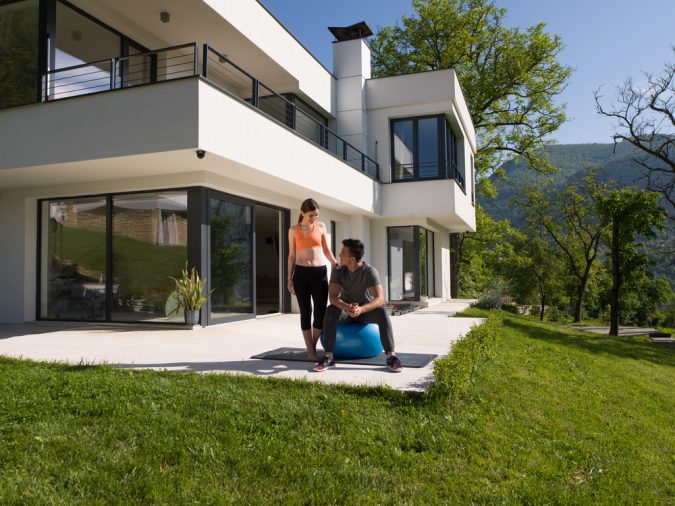 If you're considering the purchase of a vacation home or a second residence, navigating the landscape of mortgages and lender practices can be confusing, and you'll have a lot of decisions to make.
First, make sure you really have your heart set on buying a vacation home and that the amount of enjoyment you get from it will meet your expectations.
If you haven't yet, think about how often you realistically expect to be able to visit the home and weigh the price in relation to the enjoyment.
Don't forget there will be extra expenses and effort involved in owning a second home.
Consider the cost of maintenance, taxes, association fees, lawn care, garbage collection, and other fees which may arise.
If it's a seasonal residence, you'll have to spend time opening and closing it down for the season, or pay someone else to do it.
So when you're picturing yourself relaxing and enjoying the views in a new home, be realistic about the additional work involved.
Once you've decided to take the plunge and purchase a vacation home, you'll need to take a good look at your income, debt, credit score, and down payment amount if you plan on taking out a mortgage.
These are the aspects lenders will scrutinize, so know what to expect in advance.
1. Know Your DTI
Your debt-to-income ratio, or how much you owe in relation to how much you earn, is an important factor banks will evaluate.
According to Bank of America, many lenders do not want a buyer's debt to exceed 36 percent of their income.
To calculate DTI, add your total amount of debt payments per month (excluding utilities) to your estimated second home payment, then divide that number by your monthly income before taxes.
The resulting number is your DTI.
2. Down Payment
After the crash of the housing bubble, lenders have become more cautious about loan practices, particularly with loans for a vacation property or secondary residence.
Most lenders require a higher down payment for a second home, in amounts of 25 to 35 percent on loans up to $1.5 million.
On larger loans, 35 to 60 percent of the home's selling price may be required as a down payment.
Be prepared to be asked to turn over a significant down payment.
Evaluate how much you can save for the down payment to determine the affordable price range of the second property.
You may be able to use the equity in your home toward your down payment through a home equity line of credit, but this will increase your DTI.
Refinancing to cash out the equity is also an option to raise funds, but doing so may also affect your DTI.
There are also long term issues to consider when removing the equity from your home, particularly if it is located in an area where home prices are in decline.
3. Credit Score
A score of 725 to 750 is often the minimum credit score required to obtain a loan for a second home.
This is a bit higher than what is required for a first mortgage by many banks. Know your score so you'll avoid any surprises.
4. Interest Rates
Interest rates on second-home loans may be higher than rates for primary residences.
A quarter of a percentage point could add up significantly over the lifetime of a loan.
You'll want to do the math and ask yourself if you're willing to absorb those costs.
It can pay in the long run to come up with a larger down payment to reduce the total interest.
Interest paid on second homes is also tax deductible, but only on amounts up to $100,000.
Other Considerations
If the property you're considering is a beach home or otherwise in a high-risk flood area, find out if you will need flood insurance for it, and what it will cost if it is available.
If the property is in a community that doesn't participate in the National Flood Insurance Program, you will not be able to purchase flood insurance.
Further, some banks may not write loans on properties in areas recently damaged by hurricanes or other major storms, even if insurance is available.
Do you intend to rent out the vacation home when it's not in use?
If so, you'll want to read IRS Publication 936, "Home Mortgage Interest Deduction" and Publication 527, "Residential Rental Property" to learn the current tax codes on rental property.
You'll also want to consider the risks and expenses and involved, and the costs of hiring a property management company, especially if the home is far from your primary residence.
Owning a vacation home can be an excellent lifestyle choice, but only if you are certain about how it will change your life and finances.
Take the time to scrutinize your finances and your options to minimize chances of any unpleasant surprises down the road.