Social Security 'Sent' Payment to Old Bank Account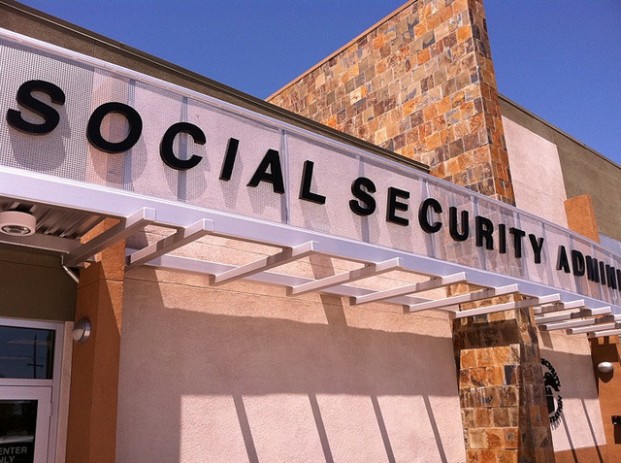 Q: Since we moved back to Brazil, our bank account was changed to another bank because we don't have Citibank here where I live. I am receiving Social Security benefits directly through the bank HSBC, here in Brazil. My question is: I just received a letter telling me that my Social Security payment for May 2013 was sent to my former Citibank branch. In order to change back to HSBC, they are asking me for my old routing number and my account number for Citi. I don't have them anymore, since 2008. How can I get them?

- Helena T.
A: Helena, always be suspicious whenever you receive any unsolicited mail, email or phone calls that requests personal or financial information. In the case of a rerouted Social Security payment, it could be an attempt to steal your identity or a legitimate error.
It is odd that the letter claims that your Social Security payment went to a specific branch of a bank when check payments are sent to your address and direct deposits go straight into an account. It is more fishy that the payment was allegedly sent to a former bank account when payments have been arriving in your new bank account until now. Finally, why would you be asked to provide information for an old account when you should be required to provide your HSBC account details?
All the signs point to a scam.
First, you should verify the legitimacy of the letter that you supposedly received from the Social Security Administration. Call, email or write to the SSA to clarify the situation on your May payment.
In the event of fraud, you'll have to a file a fraud report with the SSA and provide the correct address or bank account information to begin receiving your benefits as usual. It may take some time for the SSA to replace the missing payment. It is better to choose direct deposit because there are no payment checks in the mail to be stolen.
If you have a U.S. mailing address, you can set up an online account with the SSA. The online account allows you to check your benefit and payment information, change your contact information and manage direct deposit of your benefit payment.
If the rerouted payment was an error by the SSA, it may mean that your Citibank account is still active (and possibly incurring fees while you're left in the dark). You should call Citibank to reclaim your account and move the money to your HSBC account. After clearing up the situation with the SSA and ensuring that future benefit payments will be sent to the right destination, you can proceed to close the Citibank account (ask for written confirmation that the account has been closed).
Related Stories:
Solving the Mysterious Credit Card Balance