Among the 'Unbanked,' Prepaid Cards More Popular Than Cat Videos
Although the unbanked make up only 7 percent of the adult population, they account for 23 percent of all prepaid card usage.
The "unbanked," by definition, don't use savings or checking accounts, but that doesn't mean they're not huge fans of prepaid cards -- cards preloaded with funds that act like a debit or credit card, but aren't linked to any financial account.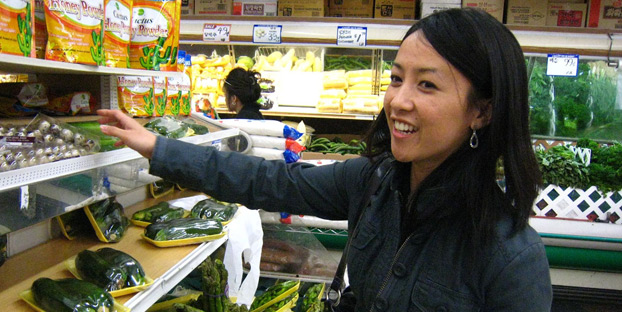 This affinity is undeniable. Although representing just 7 percent of the adult population, the unbanked make up 23 percent of prepaid card users, according to TD Bank's just-released Checking Experience Index study.
The unbanked's disproportionate use is also fueling a national prepaid card trend. The Nilson Report said that the 50 largest U.S. banks and credit union issuers of prepaid cards, accounted for $118.09 in spending at merchants in 2013, up from $76.7 billion in 2012. That figure soared to nearly $200 billion in 2015.
By just about all accounts, the cards seem to be more popular than cat videos on YouTube. Banks love them, the unbanked love them -- even the government and employers like them.
Why banks like them
For several reasons, prepaids have become a money machine for banks. At the top of the list, prepaid debit cards are exempt from the pro-consumer Credit CARD Act of 2010, meaning the government doesn't regulate the fees that financial institutions can charge for the use of prepaid cards. By contrast, it's estimated that CARD Act fee limits on debit and credit cards cut $25 billion from bank profits.
Looking to replace those lost revenues, banks can charge whatever fees they wish for prepaid cards, such as activation, reloading, ATM, balance inquiry, and maintenance fees to name a few. Not that they will apply all or even some, but the point is, they can.
Of course, with every swipe of a prepaid card, the issuing bank also collects a slice of the interchange fee, usually a fee the merchant's bank pays the customer's bank for the privilege of accepting the customer's card. Banks also don't pay any interest on their customers' card balances.
Furthermore, prepaid cards serve as a gateway to customers who operate outside the banking mainstream. For example, TD Bank's survey indicated that 71 percent of the unbanked said cash is their preferred method of payment for day-to-day purchases, compared to just 30 percent for the overall American population.
Thus, the hope of TD Bank and others is that the prepaid card will serve as a bridge to other bank products and services, starting with a checking account.
"Our bank and my team feel strongly that everybody should have a checking account, whether you have $100 million or $100," said Ryan Bailey, Executive Vice President, head of Retail Deposit Products at TD Bank. "It's our passion."
Although banks, in general, make more money from fees on prepaid cards than they do on checking accounts -- about twice as much on a national average -- bankers aren't exactly robbing their own vaults by promoting checking accounts over more lucrative prepaid cards. They know the real money is in building banking relationships -- a checking account customer today has a chance to become a car, home or business loan customer tomorrow. So prepaid cards represent a great entry point for banks to build new relationships.
Why the unbanked like them
There has always been a niche for prepaid cards, but their popularity soared after the Great Recession, which damaged the finances and credit of many bank customers. To obtain a prepaid card, no credit check is required.
Prepaid cards not only appeal to those with damaged credit, but no credit whatsoever. This segment might include immigrants facing language barriers who have little understanding of the U.S. banking system. Some may lack appropriate identification to open a bank account.
But for many others, prepaid cards simply offer a convenient way to avoid debt. Cardholders can never spend more than the amount loaded on their cards. If there isn't enough money on the card to cover a purchase, the card will be declined. At the risk of an embarrassing moment or two at the checkout counter, prepaid cardholders will never incur costly overdraft charges for overspending. Thus, in a very strict sense, prepaid cards also serve as budgeting tools, whose spending limits can never be exceeded.
Security, anyone?
In addition, prepaid cardholders enjoy certain security features. For instance, prepaid cardholders can instruct their employers to deposit their pay right on their cards, alleviating the need for cardholders to cash their checks and carry cash, an important consideration, especially if cardholders live in high-crime areas.
Also, because prepaid cards aren't linked to any account, identity thieves don't have any sensitive personal or financial information to hack. It's hard to hack information that doesn't exist!
So, while prepaid cardholders can pay bills and make in-store, online or mobile purchases just the same as debit and credit cardholders, they can also use their cards to keep their bank data private and secure.
Why the government and employers like them
Prepaid cards are a more cost-effective way for the government to make benefit payments. Realizing the savings for taxpayers, the U.S. Treasury Department teamed up with Comerica Bank to offer the Direct Express Debit MasterCard prepaid debit card in 2008.
Similarly, a paperless payment system spares employers from cutting and mailing checks to their employees. They're helping out not only their bottom lines, but the environment, as well.
Why banks don't like them
In 2013, the FDIC estimated that roughly 25 million American have no credit score. As much as banks love peddling prepaid cards, the cards do nothing to help users build credit. It's as if the user is invisible to the U.S. financial system.
Removing a potential user base of 25 million potential users from your customer base is bad for business. Banks make money when they lend money, but absolutely under no circumstances will they lend to anyone without a credit score. Zombies have has much chance of getting a loan from a bank as a prepaid card customer without a credit history.
Why prepaid cardholders don't like them
Although there are fees tied to checking accounts, it's safe to say there are more tied to prepaid cards. Some critics of prepaid cards refer to these fees as "death by a thousand cuts."
Among the possible charges are activation, ATM withdrawals, balance inquiries, transfer, refund, lost or stolen cards, foreign transaction, stop payment and bill payment fees. Competition is bringing down or even eliminating many fees, but the onus is on cardholders to sort out which each issuer is charging.
Finally, as mentioned, the cards do nothing to help users build credit. In a world where credit is almost as important as oxygen, credit-less prepaid users often find it harder to rent, find jobs and, of course, apply for loans to buy a car, purchase a home or start a business.
Definitely a place for prepaids
There are simply too many millions of Americans who can't or won't deal with banks. Instead of just writing off the unbanked and underbanked as unwanted or unqualified customers, banks have ingeniously delivered a product that allows them to participate in the economy in ways the banked take for granted, like renting a car or booking a hotel room.
Because cards also come with accounting and routing numbers, prepaid cardholders can have their checks directly deposited onto their cards, eliminating costly check-cashing fees at payday loan centers.
Furthermore, prepaid cards also impose financial discipline on users to the extent cardholders can only spend the amount that is banked on their cards.
That said, no two prepaid card issuers are alike when it comes to fees, so potential customers need to shop around. MyBankTracker and other card-comparison sites offer comprehensive comparisons of leading prepaid bank cards. Generally, bank-issued cards offer lower fees than celebrity-endorsed cards. Link to Justin Bieber of Lil Wayne for their music, not their financial acumen.
Finally, if you don't want a traditional banking relationship, but also don't want to incur fees for using a prepaid card, BankMobile, a division of Customers Bank, has begun offering a purely mobile and tablet banking platform that has no fees or minimum balances. If there's one drawback, it's that the mobile bank is targeting tech-savvy, tech-dependent millennials, but that's where an increasing number of the unbanked live.
As it turns out, the unbanked come in all forms and ages, fueling higher demand for an ever-increasing array of non-traditional banking products and services.