How to Buy Your Dream Home With a Zero-Down Payment Mortgage
When your best calculations add up to a zero-down mortgage, should you go for it?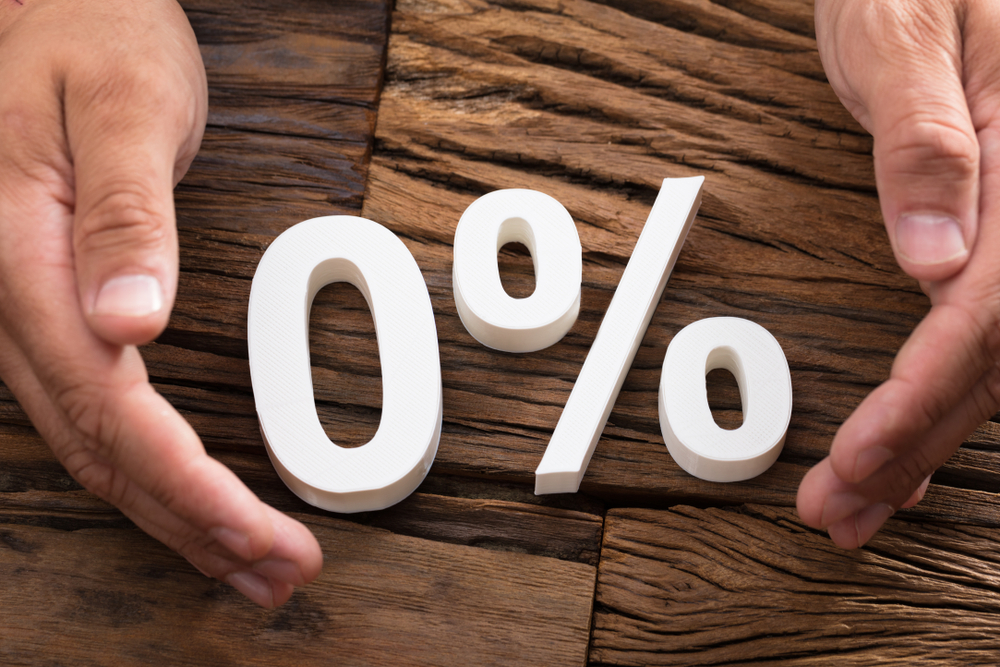 How much cash should you push across the table for a down payment on a house?
The answer may be as close at hand as the latest interest rates on mortgages. If current rates are low enough, a zero-down mortgage may be something to consider.
Financial advisors will warn you that by making a down payment of less than 20 percent, you will be forced to pay mortgage insurance.
But 20 percent down translates to $40,000 for a $200,000 home which is fairly close to the current national median price, according to the National Association of Realtors.
For many first-time home buyers, coming up with $40,000 cash for a down payment is an insurmountable obstacle.
So, it's important to look for options other than conventional financing to keep alive your dream of home ownership.
And those options may also appeal to other potential buyers who can in fact afford $40,000 down.
In the wake of the housing crisis, zero-down loans are a lot harder to find today, but there are some programs that allow potential home buyers with good credit and a steady income to buy without making a down payment or with a minimal investment.
The pros and cons of zero-down
The benefits of a zero-down payment mortgage are obvious.
Even if you have no savings to work with you can still get a mortgage to buy a home.
Less obvious is the benefit to someone who does have savings and could otherwise make a down payment.
In that circumstance consider what else that down payment money could be used for: remodeling your new home, home furnishings, unrelated purchases like a car?
If you were to finance these purchases it could cost you typical consumer credit interest rates of 6, 12, 18 percent.
But, you can instead pay cash for them because you financed your entire home purchase, including the down payment, at going mortgage rates of around 4 percent.
Though the strategy sounds appealing, it does have a downside.
Since you'll have no equity in your home at the time of purchase you won't be able to take out a home equity loan or line of credit for home repairs or other expenses.
This home loan will also cost you higher monthly payments and the payments could last longer than they would with a conventional down payment.
So, over the life of the loan, you'll also be paying the bank thousands of dollars more in interest payments.
Let's look at the government sponsored zero-down loan programs.
VA loans
Veteran's Affairs mortgage loans are available to veterans, current members of the military and eligible surviving spouses.
These loans not only don't require a down payment but they don't require mortgage insurance, either.
There are funding and origination fees that can be financed along with the loan principal. A VA Certificate of Eligibility is required.
The NADL program
The Native American Direct Loan (NADL) program helps Native American veterans purchase, construct, improve, or refinance a home on Native American trust lands if their tribal organization participates in the VA loan program.
Navy Federal loans
The Navy Federal Credit Union offers 100 percent financing to qualified members for buying primary homes.
Credit union eligibility is restricted to members of the military, some civilian employees, and family members.
The credit union's program is similar to the VA's, but Navy Federal's funding fee of 1.75 percent is less than the VA's.
USDA Rural Development loans
Rural Development loans through the United States Department of Agriculture are available to buyers who meet credit and income requirements.
You must be able to afford payments on the loan and yet have a low or moderate income.
The property you are purchasing must be located within eligible areas, but these can be virtually anywhere outside of metropolitan areas.
State and local home buyer programs
Most states have programs to encourage home ownership.
Generally, these programs have income limitations and require you to take a class in purchasing home.
Find programs in your area on the National Council of State Housing Agencies website.
The "next best" opportunities in government-sponsored loan programs are open to a far wider group of borrowers than the VA, USDA and military programs.
FHA-insured mortgages
"Sort of" zero-down mortgage financing insured by the Federal Housing Administration does require a down payment of 3.5 percent.
But, there's no restriction on your down payment coming from "gift funds."
So, in that limited sense, you could get the loan with no money out of your own pocket -- theoretically a "zero-down" loan.
If you're lucky enough to have a donor with the means to help with your home purchase, FHA rules allow their gift to cover the entire down payment.
FHA mortgage guidelines are famous for their liberal approach to credit scores and down payments.
The FHA will typically insure a home loan for borrowers with credit scores down to 500, so long as there's a reasonable explanation for the low FICO.
However, FHA loans do require mortgage insurance, referred to as a mortgage insurance premium (MIP).
MIP premiums are paid both upfront at funding and then in installments for the life of the loan.
The FHA also supports homeowners who have experienced recent short sales, foreclosures or bankruptcies through the agency's Back to Work program; and will reduce its mortgage insurance premiums for first-time buyers via the Homeowners Armed With Knowledge (HAWK) program.
FHA mortgages are available for all housing markets across the country, with the exception of a few condominium communities.
And the FHA insures loans up to $625,500 in designated "high-cost" areas nationwide. These include Orange County, CA; the Washington D.C. area; and throughout New York City.
Loans from banks and credit unions
Some banks and credit unions offer mortgage loans with no down payment requirement or a limited down payment.
Typically, these loans are only available to borrowers who meet limited income requirements, such as a maximum of 80 percent of the median area income.
You'll also need good credit and to be able to demonstrate your ability to repay the loan.
Conventional lenders require a minimum of 5 percent for a down payment, or $10,000 for today's median-priced home.
None of that 5 percent can come from gift funds, although if you make a larger down payment of 20 percent, all of it can be from a gift.
You can also borrow from your retirement funds for a down payment, but follow the rules exactly to avoid possible tax penalties.