The Best Savings Accounts in Mississippi for 2023
Find out which banks in Mississippi offer the best savings accounts to consumers based on fees, interest rates, and features to help you manage your account.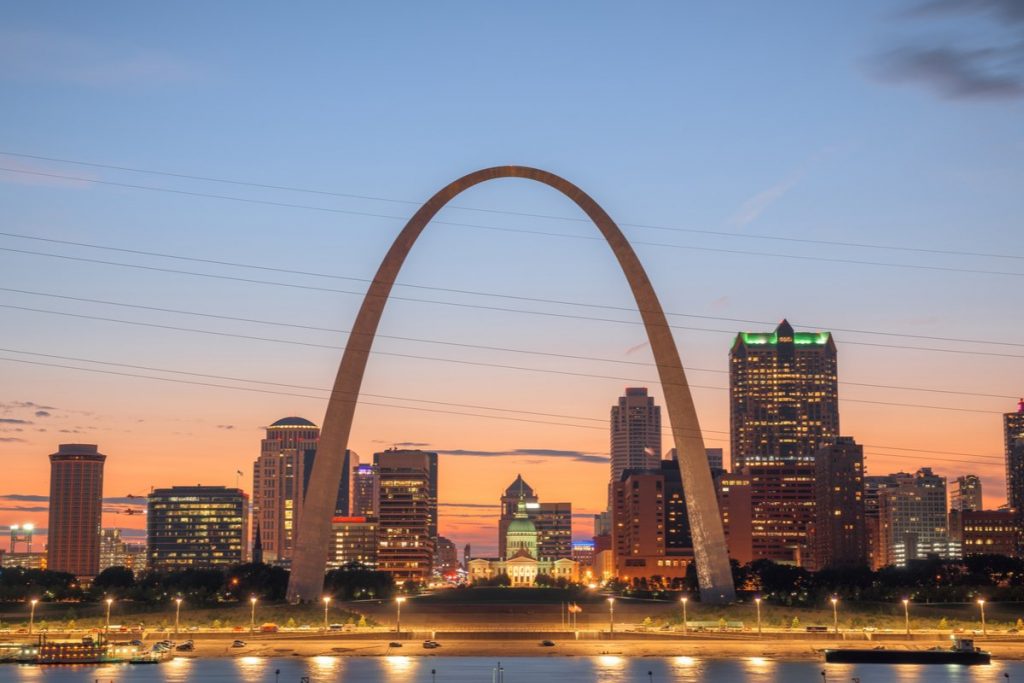 Most people open savings accounts to have a separate place to put the money they don't want leaking out of their checking account through frivolous purchases. These accounts provide a significant mental barrier to spending the money within.
Savings accounts aren't always good savings accounts, though. Some banks charge monthly fees for these accounts. Others make it difficult to save for multiple goals.
If you're looking for a savings account, it makes sense to pick one of the better options available. Finding those top options can be time consuming, though. For that reason, we've compiled our top five list of the best savings accounts in Mississippi. Here's what you need to know.
Compare Savings Options
Be sure to check out more savings accounts worth considering:
The Best Savings Account in Mississippi
Citizens National Bank - SmartBlue Savings
The SmartBlue Savings account is our favorite savings account at Citizens National Bank.
The account never charges monthly maintenance fees and has no minimum deposit requirements.
If you make more than six withdrawals or transfers per month, additional withdrawals incur a $5 excessive withdrawal fee.
The bank account pays "above-market" interest rates, but those rates are not specified. It can also help you save through their Smart Savings Transfer feature if you enable it. Purchases on your Citizens National Bank debit card (connected to a checking account at the bank) get rounded up to the nearest dollar. Then, they're deposited in your SmartBlue Savings account.
First State Bank - Kasasa Saver Savings Account
First State Bank's Kasasa Saver Savings Account has no monthly service charge or minimum balance requirements. You need $100 to open an account. You have to pay a $6 monthly paper statement fee if you don't enroll in electronic statements.
The account does offer interest earnings on your balances when you meet the qualification.
To qualify, you must have a Kasasa Cash Checking account. Then, you must make 12 check card purchases that post and settle per qualification period. You must also have one or more direct deposits or automatic payments by ACH per qualification period.
The account comes with free online and mobile banking and automatically transfers rewards from your Kasasa checking account to your Saver Savings Account.
First Security Bank - Security Savings Account
First Security Bank's Security Savings account is a no-frills savings account.
You need $100 to open an account.
The account does not mention any minimum balance or monthly service fee requirements. Withdrawals above six per quarter result in a $2 fee per excess withdrawal. You can opt for eStatements with this account, as well.
FNB Oxford Bank - First Savings
FNB Oxford Bank's First Savings account has no monthly fee. You only need $25 to open an account. This makes it easy to open an account for those just getting started on their savings journey.
The interest rates are not disclosed online, but you can contact the bank for current rates. The bank offers online and mobile banking for its customers. You can choose to receive electronic statements, as well.
Sycamore Bank - Kasasa Saver Savings Account
Sycamore Bank's Kasasa Saver Savings Account doesn't charge monthly maintenance fees or have a minimum balance required to earn rewards. You need a Kasasa Cash account to use this account, but rewards from that account are automatically transferred to your Kasasa Saver account.
You earn an attractive savings rate depending on the balances (and if you meet the qualifications.
To earn these rates, you must be enrolled in and agree to receive eStatements. You also have to make 12 debit card transactions on your Kasasa Cash account each month. Finally, you must be enrolled in and log in to online banking each month.
You need $100 to open a Kasasa Saver account. The account provides digital access, as well.
How we picked these accounts
We started our process by looking at the FDIC's June 2022 data to find the top 50 banks in Mississippi by deposit market share--serving major cities including Jackson, Gulfport, Southaven, Biloxi, and Hattiesburg. We looked at the savings accounts at these banks to find the ones with the following features:
Best interest rates available
Low or no monthly maintenance fees
Ways to waive monthly maintenance fees, if they exist
Tools to make savings easier or enhance the savings process, if they exist
Big Banks vs. Online Banks
In addition to local banks, big banks and online banks offer savings accounts. These other types of banks could provide a product that better fits your needs. Here's what you need to know about the benefits and drawbacks.
Benefits of Big Banks
In-person customer service
If you need help, you can visit a branch and get in-person assistance.
Many branch locations
Large banks likely have several branches in the areas they serve. At least one should be convenient to your home, workplace, or where you shop.
Online and mobile banking
These banks provide online and mobile banking access, although the features may not be as advanced as an online bank's options.
Drawbacks of Big Banks
Fees
You may have to pay fees to have a savings account. Each bank works differently, so check the fee schedule.
Hard to qualify for fee waivers
Big banks may waive a fee if you meet specific requirements. These requirements may be lofty, such as keeping several thousand dollars in the account.
Low interest rates
These banks likely pay interest but not nearly as much as most online banks.
Pros of Online Banks
FDIC insurance
Online banks that are FDIC members provide the same FDIC insurance as brick-and-mortar banks.
Higher interest rates
Online banks focus on providing interest rates several times the national average. This usually blows away the rates of most local and big banks' savings accounts.
More customer-friendly fee schedules
Most online banks don't charge maintenance or service fees for a savings account.
Possible ATM access
You may be able to withdraw money directly from your savings account using an ATM card. If not, you could quickly transfer money from savings to checking with the bank's mobile app and then withdraw the money from an ATM.
Up-to-date technology options
Online banks rely on online and mobile banking to interact with their customers. Their technology is often top-notch with several features to help you save, such as sub-accounts. Each bank has different options so verify they have the features important to you before signing up.
Cons of Online Banks
Depositing cash
You don't have a branch you can deposit cash at. Other options may exist but may require more work.
Internet required
Online banks rely on internet access for most banking activities. Outages from natural disasters or no service areas could make online banking difficult.
No physical branches
These banks don't have branches you can visit. If you need branch access, online banks won't fit your needs.
How to Choose a Savings Account
Picking the best savings account for you depends on your priorities. Focus on what's important to you rather than what others feel is necessary. Here are a few ideas that may help you identify your top priorities.
Interest
When you're looking to save money, people want their money to be safe and to earn interest. As long as your bank is FDIC insured, the money should be safe if it falls under the insurance limits.
One of the key differentiators of these accounts is the interest the account pays. The value of the money in a savings account decreases over time as inflation grows. Without interest, your money doesn't grow.
You likely want to prioritize an account with a market-leading interest rate or one close to it. Online banks generally are the banks that give the best interest rates. They typically are the fastest to increase rates in a rising rate environment.
Fees
An ideal savings account shouldn't charge monthly maintenance or minimum balance fees. Sadly, you can easily find savings accounts that do.
You likely want to avoid these accounts in favor of a better savings account at another bank unless you can reliably get the fee waived. After all, paying money to save doesn't make much sense.
Accessibility
Your savings should be accessible when you need it. With local and big banks, it's as easy as going to your local branch and withdrawing the necessary funds. Depending on your needs, you could get a cashier's check or cash.
Online banks make accessibility a little more complicated, but it shouldn't be too hard to get what you need. There may just be a slight delay.
If you have a local bank, you can always transfer money from an online savings account to a local bank. Without a local bank, you may be able to withdraw funds at an ATM, have the bank mail you a check, make an ACH transfer, or pay for a wire transfer.
Digital banking tools
Digital banking tools can make saving easier. You should have access to online and mobile banking. Banks should allow you to create scheduled automatic transfers from checking to savings, as well as one-time transfers.
Ideally, your account gives you access to mobile deposit to deposit checks directly into your savings account, too.
Other savings features and tools
Each bank may offer certain features to help you save. Several banks provide the ability to round up debit card purchases from a linked checking account to the nearest dollar. Then, the rounded-up change gets deposited in your savings account.
Sub-accounts may be another important feature if you're saving for several goals. This lets you visualize your goals and the funds for each goal. This can motivate you to save even more to reach your goals faster.
If these features are essential, verify they're available before signing up for an account.
Pick Your Next Savings Account Today
Now that you have an idea of what you want in a savings account, it's time to narrow down your options. Compare the top five savings accounts we found in Mississippi to your needs. Then, take the best choice and compare it to online and big bank savings accounts you may have access to.
If you don't have a high interest rate savings account or you have one that charges fees, consider switching immediately. The benefits of no fees and higher interest rates can help you meet your savings goals faster.