Savings+ By Wysh 2023 Review: A High-Yield Savings + Life Insurance Combo
Our review of Savings+ By Wysh looks at the account's compelling combination of high-yield savings and life insurance with no medical exam required.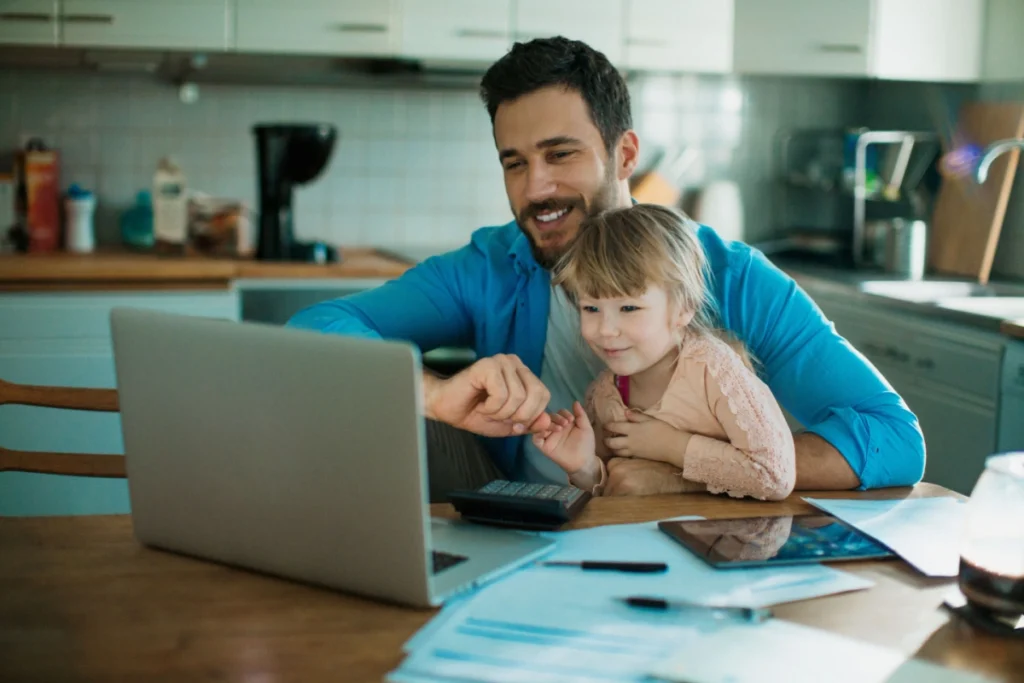 Savings+ by Wysh is an intriguing, innovative combo of a savings account and micro life insurance, providing a quick and easy way to add financial protection for your loved ones. It's not an alternative to a typical term life insurance policy. But, this account provides some coverage without the hassles and hurdles of the standard underwriting process. With no medical exam required, it could be great for nearly anyone, from young families to older individuals with health concerns.
Savings+ by Wysh Account Pros & Cons
How Does It Work? 
At its core, Savings+ by Wysh is a high-yield savings account available to all ages 18+ (though in some states it's older) and the life insurance payout is available to beneficiaries 18 - 79. 
After 91 days from account opening, a life insurance benefit gets activated. 
Upon death of the accountholder, the life insurance benefit is paid out to the account, which then goes to the beneficiary–much like the claims process of a standard term life insurance policy (and Wysh made the claims process for Savings+ easier than the standard term life claims process!). 
Interest Rates 
Savings+ by Wysh offers an extremely attractive interest rate of 4.00% APY.
While it doesn't beat the market-leading savings rates at some online banks, it is still significantly higher than the pennies of interest typically earned with traditional savings accounts. 
And, remember that the other key aspect of this account is the life insurance benefit, which may provide more value than the interest earnings. 
Life Insurance Benefit 
The life insurance benefit from Savings+ by Wysh varies based on your age. No medical exams are required to qualify for this account or life insurance benefit. 
For accountholders who are age 18 to 64, the life insurance benefit is 10 percent.
For accountholders who are age 65 to 79, the life insurance benefit is one percent. 
The life insurance payout is calculated by multiplying the benefit percentage by the average monthly account balance over the prior three months. Therefore, the life insurance benefit does not activate until after 91 days from opening the account. 
Regardless of the accountholder's age, the maximum life insurance payout is $10,000. 
Example: a person aged 18-64 who keeps a $50,000 balance will have a ~$5,000 life insurance benefit after 3 months of having an account (and of course, with interest the calculations change slightly). A total payout of $55,000 would be issued to the beneficiary upon the accountholder's death. 
Notably, the life insurance payout maximum is $10,000 - regardless of account balance amount. However, interest earnings will continue to grow the account balance. 
Fees 
Savings+ by Wysh does not charge any account or service fees. There are no monthly service charges or minimum deposit requirements–just focus on building savings and, therefore, increasing your life insurance benefit. 
As with many online bank accounts, some services or transactions aren't available, so you won't incur fees for them. For example, wire transfers are not offered.
Account Access & Management 
As an online-only company, Wysh naturally offers convenient online and mobile access to the Savings+ by Wysh account. You're able to check account balances, view transaction history, conduct funds transfers, and set up automatic deposits/direct deposits. Most importantly, you can see the current life benefit amount in effect. 
The free Wysh mobile app is available on Google Android and Apple iOS platforms. 
There is no ATM or debit card available–you probably don't want to use this account for frequent withdrawals anyway. 
Who Is It For? 
Savings+ by Wysh is most suited for anyone of 18 to 64 years of age who does not want or cannot qualify for a traditional life insurance policy for whatever reason. Common reasons for a rejected life insurance application include your medical history, smoking habits, substance abuse, hazardous occupations, and financial instability. With no medical exams or review of your finances, opening this account will be much simpler. 
In actuality, the account can be for nearly anyone who wants life insurance coverage without a major financial commitment. The Savings+ by Wysh account offers plenty of flexibility since the life insurance payout can be used for anything ranging from financial protection for loved ones to burial and funeral expenses.
This is a sponsored article that was reviewed by the bank advertiser prior to publication.
Wysh is the marketing name for Wysh Financial, LLC ("WF"). Savings products are offered through WF. WF is a financial technology company, not a bank. Banking services provided by nbkc bank, Member FDIC.
*Benefit is calculated as a percentage, set by Wysh Financial, LLC, multiplied by the average of the monthly trailing average balance of your account for each of the prior three months. Life Insurance only available between ages 18-79. Benefit for customers between ages 18-64 is 10%. Benefit for customers between ages 65-79 is 1%. Maximum benefit is $10,000. Your coverage becomes effective 91 days after you open an eligible account. Terms subject to change.
1Accounts provided by nbkc bank, Member FDIC. Annual Percentage Yield (APY) of 4.00% is as of August 7, 2023 and may change at any time. No minimum opening deposit or minimum balance required.