Why You Should Choose Online Banks
Online banks come along with a number of advantages and may be a better fit for some people than small traditional banks — here are just a few reasons why.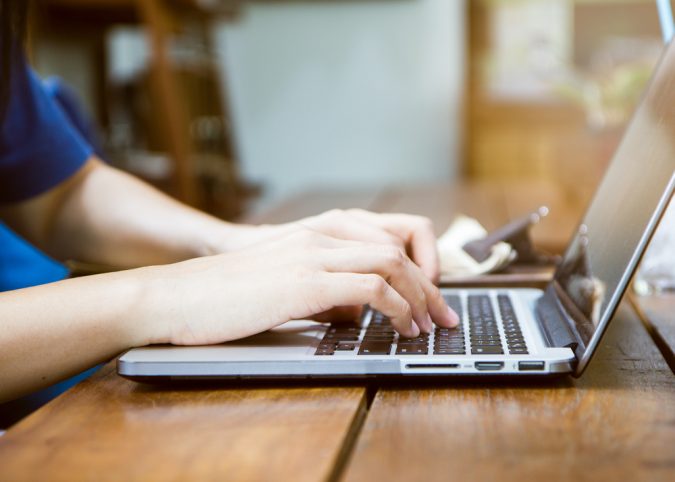 For a lot of people, finding the right banking solution can be easier said than done.
This is especially true for those who have had a bad experience or two in the past with specific banks, which can be enough to discourage someone from choosing a particular banking solution ever again.
As of late, there's been a huge push for bringing back the days in which small banks held a great deal of importance, and it has indeed changed the landscape of the banking industry to an extent.
This being said, small banks aren't perfect, and they're not right for everybody.
While small banks have certainly gotten a great deal of attention over the course of just the past few years, they're not the only contenders for alternative banking solutions.
Online banks are quickly gaining ground, with thousands of individuals signing up for accounts each week.
To many, the idea of an online bank may seem like somewhat of a risky scenario, but they're established to the point where security can be expected to be similar to that of any banking institution, whether it be physical or virtual in nature.
There are a number of reasons why one might wish to consider looking into getting an account at an online bank, many of which are not yet common knowledge.
Understanding the benefits of online banks over small banks will get you a lot of mileage in regards to pushing your personal finances in the right direction, and they're more straightforward than you might think.
1. Better Interest Rates
One of the biggest benefits associated with having an account at an online bank is that they typically offer better rates than traditional brick and mortar institutions.
Because online banks usually don't need to spend nearly as much money on overhead as regular banks, they can pass the savings along to their customers in ways that can sometimes seem too good to be true. You can expect to find
You can expect to find high-yield checking accounts, CDs, Savings Accounts, better rates on loans and mortgages than you might find at traditional banks and accounts that don't require you to put in a minimum balance.
For those who are looking to make money on interest, online banks can be excellent options and will typically feature far better rates than traditional banks.
Compare Savings Options
Be sure to check out more savings accounts worth considering:
2. Mobility
There's no getting around the fact that people are busier today than ever before. Finding time to stop off at a local bank can be easier said than done for many, which is why mobile banking has become so important.
While the majority of larger banking institutions offer mobile banking options to their customers, not all small banks have gone down this route as of yet, and many of those who have only offer bare-bones applications.
Online-only banks are perhaps the most forward-thinking in the industry when it comes to mobile banking, offering applications that allow users to take complete control over their bank accounts in ways that may not be possible when banking with small institutions.
One of the best features offered by many online banks is the ability to deposit a check from on the go simply by using an application that takes a picture of it and sends the capture to the bank.
Anyone who would prefer to never have to visit a physical bank location again, then, will love the flexibility offered by online banks.
3. In-depth Services
When you bank with a major bank, you're typically given an "online banking" account that allows you to monitor your finances, pay attention to cash-flow and more.
Some of these can be quite useful, but some are rather basic. The latter is especially true for small banks, as many simply don't have the capital it takes to build a robust online banking platform.
You can typically handle the essentials, but any and all advanced features are typically left out of the scenario. As one might expect, the online banking services offered by online-only banks are about as robust as they come.
Customers can utilize tools that allow for in-depth budgeting, financial planning, cash-flow forecasting and more.
Some even come along with investment analysis tools and loan calculators, allowing you to take complete control of your finances without ever having to worry that you may be missing something important.
The most important thing to remember about online banks is that not all are created equal.
There are a number of things that you should look for in an institution before signing up for an account, as jumping in blindly won't do you any favors.
For one, never create an account with a bank that isn't FDIC insured, as you'll be putting your money at risk in such a case.
Always take reputation into consideration as well; many banks are well-known for being either trustworthy or questionable.
Finally, take a moment to read reviews of the most popular online banks and compare their services with one another.
As online banks continue to grow in prevalence, there's no telling where they'll take the industry in the future. One thing is for sure, however — online banking is here to stay.