6 Reasons Why People Avoid Online Banks
Trying to decide between a traditional and online bank? The advantages of online banking not only save you money, but potentially earn more in interest.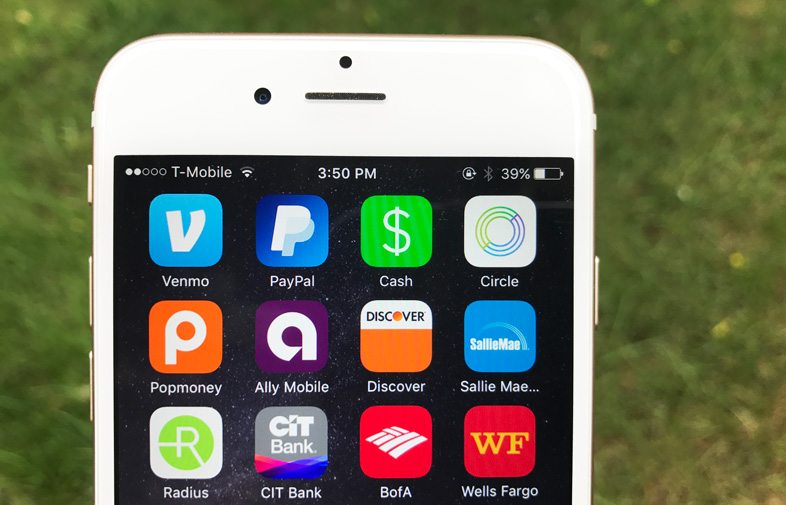 The advantages of online banks have been embraced by a majority of the banking public.
As technology enables more and more consumers to bank without stepping foot into a physical branch, you can embrace online banks for their low fees and amazing interest rates.
Nonetheless, you may still be hesitant to open an account with an online bank. There are various reasons that you might refuse to make the switch. It's understandable. After all, it's your hard-earned money and you have every right to be comfortable with where you store that money.
We air a few of the biggest concerns and share our responses that may address some concerns that you have when it comes to online banks:
1. 'I'm afraid online banks aren't as secure as my traditional bank.'
Obviously, when it comes to your money, you want it somewhere safe and out of harm's way. That's one of the main reasons you put it in a bank and not in your mattress.
However, all banks -- whether they have physical branches or not -- use the same standard for data encryption.
The computer systems and electronic protocols that are used to protect the traditional banks are the same as those used by online banks.
Accessing your online account (or through a mobile banking app) is not different between these two types of banks -- or any financial institution for that matter.
While cyber threats are always around, banks have done a stellar job in defending against them.
Note: Many incidents of compromised accounts often happen because customers put their sensitive banking information in danger. Learn about the ways to protect yourself.
2. 'I'm afraid online banks are still a little too new or untested.'
Some form of online banking has been around decades. In those years, we've seen a lot of change and acceptance.
The same way that you enjoy buying music online, using apps to order food or arrange transportation, or purchasing a used set of golf clubs on eBay or Craigslist, others have enjoyed the online banking experience.
The increased adoption of mobile technology is pushing banking innovation into new frontiers.
More and more people are realizing the benefits of online banks, some of which have been around for many years. They're far from being "new or untested."
In fact, some of the biggest banks in the country are online banks.
3. 'I'm afraid an online bank won't be nearly as convenient as my neighborhood bank.'
Online banks don't offer complimentary coffee, but they usually beat traditional banks across the board when it comes to offering higher rates and lower fees.
They can do this, of course, because their operational costs are so much less than traditional banks. They have no branches, tellers or ATMs to support.
They can return these operational savings to its customers in the form of higher rates.
Take a look at the best savings accounts and you'll quickly notice that many of the highest interest rates paid on different savings accounts are offered by Internet-only banks.
Online checking accounts at Internet banks also generally offer much lower or no monthly fees, and sometimes they even pay interest.
Receiving higher interest and paying lower fees for services, of course, is what you want for your money, but the real fun comes with how convenient online banking is.
You can bank 24/7 in your pajamas if you want.
You can view balances and statements, transfer money between accounts and when you're through examining all of your transactions, you can plug all your activity into your favorite personal finance software program.
4. 'I'm afraid online banking is too technical.'
That excuse isn't going to fly anymore. Just remember how baby boomers have taken over Facebook.
Banks are constantly making improvements to simplify and improve the online banking and mobile banking experiences to encourage more use of these platforms.
They do it because it saves them money when fewer people visit branches to conduct transactions. You benefit because you don't have to make the trip to a branch or ATM.
Over time, you'll realize that the convenient beats what may seem to "too technical."
5. 'I'm afraid online banks don't offer the same kind of FDIC insurance as traditional banks do.'
Both online and traditional banks insure accounts up to $250,000. That said, it doesn't hurt to verify your online bank's insurance status.
Most web bank sites have an "About Us" section, including information about its insurance coverage from the FDIC, accompanied by the familiar FDIC logo or the words "Member FDIC" or "FDIC."
You can also check your Internet bank against the FDIC's online database of FDIC-insured institutions by going to find banks on the FDIC website.
A positive match will display the official name of the bank, the date it became insured, its insurance certificate number, the main office location for the bank and other links. If your bank is not on the list, contact the FDIC.
You can check an online bank's financial health to see how well it is doing.
6. 'I know I can scan and upload checks to an online account, but I'm afraid I won't be able to deposit cash.'
You've identified a major drawback with online banks.
If you work in a heavy-cash business, say, you sell kettle corn at local street fairs and farmers' markets, you'll need to deposit the cash at some point with your bank.
Unlike a check, you can't just take a picture of your cash and have your bank credit the amount to your account.
There are some workarounds:
Some online banks allow customers to make deposits at ATMs. But even if your online bank has an arrangement with an ATM network, you might not want to use it. If you feed bills into an ATM and it gets jammed, it's not an easy problem to resolve.
Of course, you could deposit your cash into your bricks and mortar bank, then initiate an ACH transfer to your online bank, but that sort of defeats the purpose of having an online bank.
Another possibility is to first purchase a USPS money order from your local post office, then mail it to your bank, just like a check. There are few problems with this scenario, however. It costs money, albeit a small fee, to purchase money orders, unless your online bank waives the fee. Second, not all online banks may accept money orders, and third, your money likely won't hit your account for a few days.
If your online bank happens to accept money orders and you want to ensure that your funds will be available the next business day, you could take a picture of your money order and send it to your online bank, which will extract the routing and account numbers from the check.
If all of the above sounds like a big hassle and a lot of work to deposit your money, you're right. So, if you're a heavy cash user, online banking might not be for you.
Then again, more and more vendors are transitioning to cashless payment systems as more of their customers use mobile wallets for payment. By accepting more mobile payments, you'll reduce your reliance on cash payments.
Online Banks Have Come a Long Way
In an increasingly digital world, online banks are well positioned to serve millions of traditional banking customers.
They also are well poised to use their low-overhead strategic advantage to offer rates and fee structures that can't be matched by conventional banks.
Nevertheless, not all online banks are created equal. So spend some time window shopping on the screen of your desktop, laptop, smartphone or tablet before finding a higher interest-earning home for your money.
Compare Best Accounts Now