4 Alternative Ways to Measure Your Creditworthiness
The current model of judging a consumer's credit risk has been repeatedly called a bad case of catch-22, where a consumer cannot build creditworthiness without already having access to credit. And,...
The current model of judging a consumer's credit risk has been repeatedly called a bad case of catch-22, where a consumer cannot build creditworthiness without already having access to credit. And, there are consumers who stay away from credit altogether and are deemed risky borrowers when they are capable of meeting their other financial obligations. But, there are some credit scoring models that take other factors -- besides debt history -- into account.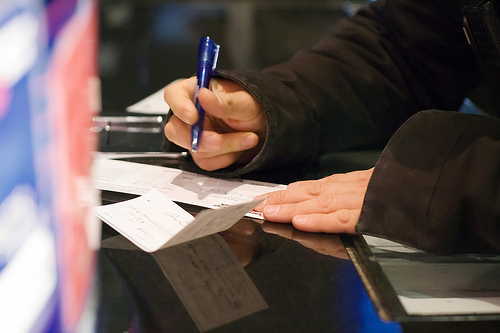 The three major credit bureaus -- Equifax, Experian and TransUnion -- track consumers' open and closed accounts, debt balances, credit limits, credit inquiries, collection items and public records. These records track the relationships with lenders. Consumers may practice impeccable money management on a checking account but never have their good habits reported.
The big banks and credit-card issuers may make their decisions based on what the major credit bureaus say. But there's a new breed of companies that rely on other metrics to determine how trustworthy a consumer is with a credit line. By law, creditors are required to consider any account information that is presented by an applicant if the information accurately reflects an applicant's credit risk. However, the creditors may still adhere to their lending criteria.
So if you don't have much of a credit history -- or if the history you have is less-than-stellar -- you should consider adding an alternative report to your credit applications.
Here are some companies that measure creditworthiness through alternative means:
CoreLogic
CoreLogic, a provider of information, analytics and business services, offers a free annual report -- required under federal law -- that includes data on property ownership, mortgage obligation records, property legal filings, tax payment status, rental applications, evictions, inquiries and charge-offs from payday and online lenders, consumer-specific bankruptcies, liens, judgments and child support obligations.
Called the CoreScore Credit Report, it taps databases containing about 1 billion consumer transaction records from 99.9 percent of the American population. The report aims to offer an expanded view on a consumer's financial obligations, which could reveal additional risk to lenders or improve a consumer's credit profile.
ZestCash
ZestCash, a short-term loan provider to borrowers with bad or no credit, looks at consumer data with a creative eye to mitigate lending risk. Factors such as the time spent on the ZestCash website or an early notice from a borrower that he'll miss the next payment are examples of behavioral information that helps ZestCash determine a borrower's likelihood of paying off a loan.
In addition to offering lower interest rates to borrowers, ZestCash says that it has a default rate of less than 20 percent, which is the average for payday lenders.
Cignifi
Cignifi, a small startup on a mission to revolutionize credit scoring, tracks the usage data of mobile phones to calculate a consumer's creditworthiness. The number of text messages sent, times when calls are made, call frequency and location are some of the variables that goes into Cignifi's credit scoring model.
Last year, Cignifi pilot tested its technology in Brazil. In the near-term, the company doesn't plan to introduce its model in the U.S.
eCredable
ECredable, a new credit reporting agency that launched in 2009, acknowledges how difficult it is to establish a reputable credit profile. So, the company offers to record consumers' bills and other monthly obligations such as rent, utilities, mobile-phone subscriptions, insurance, child care, school, tuition, personal loans and more.
However, eCredable does charge a fee (month-to-month, three-month and six-month plans) to track and include bills in the credit profile. After using eCredable for several months, consumers can apply for credit through traditional methods.
Addendum: Here are two additional sources for alternative credit-scoring metrics:
Payment Reporting Builds Credit
Payment Reporting Build Credit (PRBC) is an alternative consumer reporting agency that is similar to eCredable. PRBC lets consumers report their rent, utility, telecommunication, insurance and other bills -- for free. PRBC also allows consumers to earn points -- that can be redeemed for gifts -- when they pay bills on time.
Experian RentBureau
Experian RentBureau is a unit of Experian that tracks consumers' rent payments in partnership with various property management companies and rental payment services. Renters who are not covered in these partnerships can ask a landlord to sign up for a rent payment service that does work with Experian.