Is Your Budget Travel Ready?
Traveling can be expensive. It takes a lot of planning to make sure you are on budget and don't overspend. Find out if your budget is ready to travel.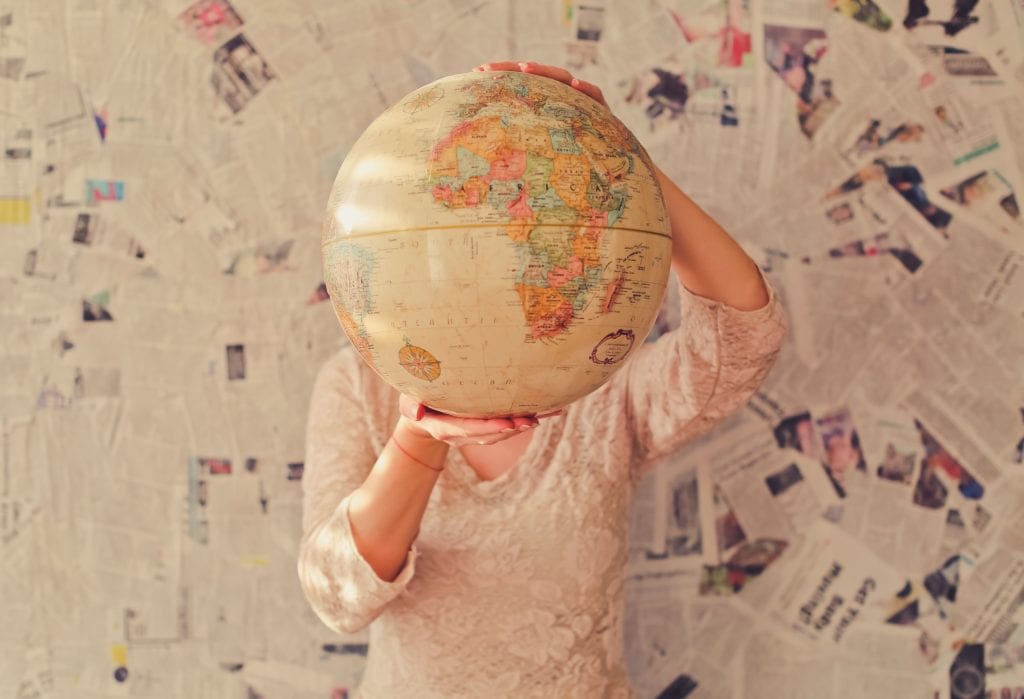 One of my favorite time wasters is scrolling through Instagram and looking at travel bloggers photos. Beaches in Thailand? Crystal clear lakes in Eastern Europe? Ancient ruins in South America? Sign me up for that round the world trip, please.
Before either one of us follows some Pinterest board advice to quit our jobs to travel the world, let's pump the brakes. Let's take a look at the budget and see if there's money to travel without going into debt or losing your day job.
Travel doesn't have to mean blowing through your savings account to spend a week in Italy. With a well thought out and researched plan, you can travel far and wide on the cheap. I've done week long US road trips for less than $400, and international trips for less than $1,200.
Here's the dirty little secret to traveling: it's all about the planning you do before you ever leave. The wandering is all made possible by everything you do while you're still rooted. The images of people frolicking around faraway beaches might have you thinking you need to abandon ship right now to truly experience *wanderlust*. That's a social media lie.
Look at Your Budget
The first place to start is your budget. If you're tight on funds, a trip through Europe in the summer isn't the trip to take. Europe is expensive and crowded all the time, but especially in the summer.
To examine your budget, look at your monthly expenses. What are the mandatory expenses, and what are the secondary ones? In order to free up some money for traveling, you may have to cut back on secondary expenses. Areas that people can usually do a little budget slashing in are: eating or drinking out, cabs or gas, electricity, and shopping. Little cuts in a few different areas.
Create a savings account that is just for travel. This is something I do personally, and I can say that this one thing alone has led to me traveling more. Knowing that the money is dedicated to your dream trip, or a weekend at home with your family, will keep you from spending it on late night snacks.
It's also much easier to track how much progress you've made when the money isn't mixed up with other goals. Having separate savings accounts for separate goals is a savings trick I truly recommend.
Along those same lines, constantly be funneling money into that travel account. Even if all you can manage to put away is $20 a month, save it. You don't have to have a trip planned at the moment. Small savings add up to big things. I started saving for a four-week road trip that started in September eight months in advance. I knew I couldn't pull thousands of dollars out of thin air in the last few weeks before I wanted to hit the road. By saving small amounts over eight months, I had enough money to take a dream trip.
Work Travel Into Your Life
Now that you've created some room in your budget for travel, let's talk about the kind of traveling you can do. The first thing I do is look for chances to work travel into my life. Ask yourself the same thing. Do you have a friend who lives in a state you've never been to? A family member who lives in the Caribbean? Can you spend the weekend camping an hour away from home?
Explore options other than 'I bought a round the world ticket and never looked back'! You don't have to live that travel story. One of my favorite ways to travel is to take a road trip to see friends, or to go camping. Driving is cheaper than airlines, and staying with friends eliminates the hotel cost.
Keep an ear out for travel that may be disguised as something else. I know many offices need people to travel on behalf of the company. While that's not going to be a 'lay on the beach' kind of trip, it could be a way to see a new city for a few days. Get a group of friends together and disappear for a few days at a friend's family vacation home.
Travel is not one size fits all. Don't let Instagram trick you into thinking there is only one way to travel. Short weekend trips still count as traveling. Shorter, smaller trips are going to be way more budget friendly. If you're paying down debt and trying to travel, a weekend trip from NYC to the Catskills will be more affordable than a week in Miami.
Make it Frugal
Finally, remember that any means of travel can be frugalized. If you want to fly to Europe for two weeks, don't just buy a ticket and go. That will drain your bank account real fast! Use things like credit card rewards to score a free or discounted ticket. Shop airline sales, or try flying into a different airport in the area. You may see prices change airport to airport.
Instead of paying for a hotel or Airbnb in pricey places like Europe, see if you can exchange work for a free place to stay. Many hostels will provide free housing in exchange for a certain number of work hours a week. (This can also be a great way to practice a language!)
In general, flying is the most expensive form of travel. The trains, cars, and buses. Fit the mode of travel that works with your budget. Not every part of the trip has to be glamorous. Save money by taking a bus to the nearest big city, and splurge on a nice hotel room. Balance out your spending and you won't overdo it on anything.
There are also high travel seasons. Summer is the most expensive time to travel. More people have time off or flexible schedules. As a result, the prices spike on everything from gas to plane tickets. Traveling also becomes more expensive around the winter holidays.
Good traveling times are April-May, September-October, and January. Generally, fewer people travel. To make up for that, many industries offer sales or discounts to entice people to travel. Try and travel off-season and that alone can save you big bucks.
Case Study
You almost never have to pay sticker price to travel. Let's say you do decide to take a camping trip to the Catskills. You need to find a place to sleep, rent a car, and buy food to make it happen. Rather than just shelling out for all these things, let's apply some of my tactics.
Reach out to several car rental companies and ask for a quote. Ask them if they offer discounts to any organizations you are a member of. (AAA is a great one.) Ask if they offer discounts for anything like having a clean driving record, or working with a specific insurance company.
Secondly, bring as much food that you already own as you can. You don't need to go out and spend a ton of cash if you've got food in your cabinets. Great road trip snacks are things like trail mix, nuts, fruit snacks, granola bars, fruit, and cookies. If you have anything like that, pack it up. I've even made pasta salad at home and kept it on ice to eat for dinner on my first night camping.
If you've been saving consistently for several months, you should have a little stash tucked away. Use that to pay for things upfront. This gets your costs out of the way and means you can really relax on your trip. Take some cash out of this account to have on hand. Don't dip into other accounts. If you don't have enough saved, just put the trip off until you do. Waiting sucks, but debt sucks more.
These are small things to do before you hit the road, but they can shave money off your bill. Asking for discounts, in particular is an easy way to save. The worst they can say is no.
If you are trying to do it up big, awesome! Dream trips are so fun to take. The same rules apply though. Save early, cut where you can in your budget, ask for discounts and shop the sales. You don't have to buy the first ticket you see to Thailand. Waiting for a sale will still get you to those white beaches, and you'll have more money in your pocket when you arrive.
Travel is within your reach. Be deliberate about where you actually spend your money and take every opportunity to save that you can. You'll find that travel presents itself in lots of little ways!