Top Credit Cards For Travel In Europe
Save more money on your next trip to Europe with a credit card that offers rewards, travel perks, no foreign transaction fees, and airport privileges.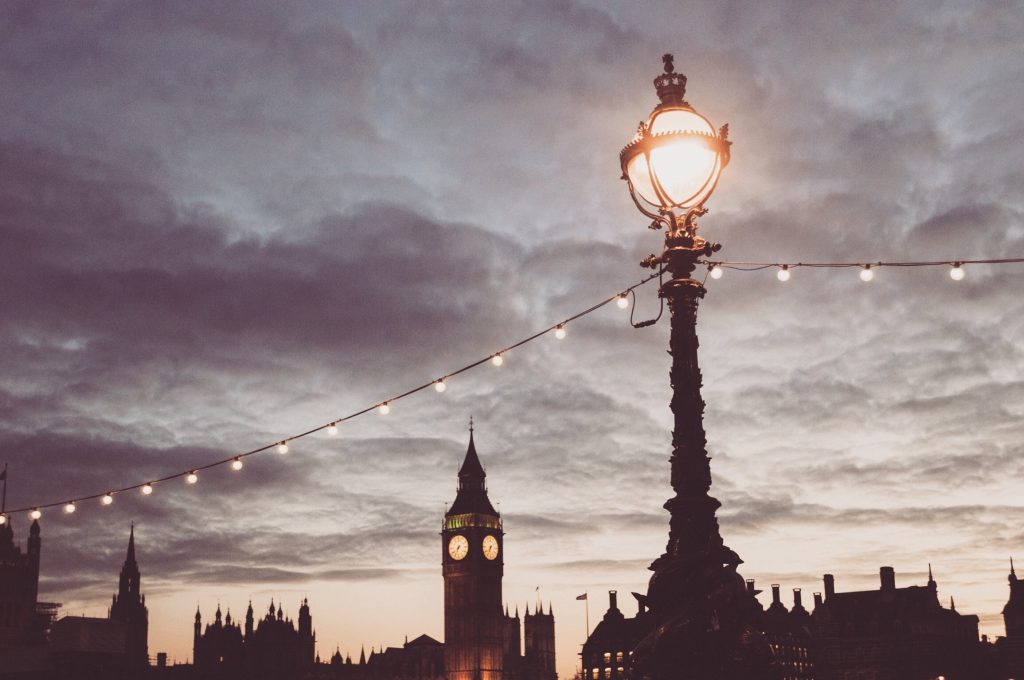 A trip to Europe is often on the list of would-be travelers. With a long list of attractive destinations, the cost of a European trip can skyrocket.
That's why the right travel credit card is one of the most important items that you can bring on your trip. Not only can it help you save money, it can also provide a more comfortable travel experience.
Here are four of the top credit cards to consider signing up for before your next trip to Europe:
Chase Sapphire Preferred
Chase Sapphire Preferred offers a rewards program fit for those who travel and dine out regularly. Each point can be redeemed for 1.25 cents worth of travel through the Chase Ultimate Rewards program.
The points can also be converted to airline miles or hotel points with 11 different travel partners.
The card also offers travel benefits such as trip cancellation and trip interruption insurance, lost and delayed luggage reimbursement, and travel and emergency assistance services.
There is a $95 annual fee for this card and no foreign transaction fees. Usually, the sign-up bonus is worth hundreds of dollars in free travel.
Citi Prestige
Citi Prestige offers numerous advantages for European travelers.
For example, you and a guest receive access to the airport lounges of the American Airlines Admiral's Club and the Priority Pass Select network, which has extensive locations in European airports.
You also receive a $100 fee credit towards an application in the Global Entry program, which offers you access to both the TSA PreCheck expedited domestic security screening program and fast-track kiosks when entering the United States from abroad.
This card also features a $250 annual Air Travel credit that you can apply towards airline tickets, baggage fees, and in-flight purchases, as well as receiving a statement credit, up to $100 every 5 years, as reimbursement for your application fee for Global Entry or TSA Pre Check.
Another benefit is a complimentary fourth night for any hotel stay hotels booked through Citi Prestige Concierge.
This card also has numerous benefits including trip cancellation and interruption coverage, lost and delayed baggage protection, and worldwide rental car insurance that covers you in every country without restrictions.
Rewards include 3x points for airfare and hotel purchases, 2x points for dining and entertainment, and one point per dollar spent elsewhere.
Citi ThankYou points can be redeemed for travel reservations, gift cards, and merchandise, or transferred to airline miles or hotel points. There is a $450 annual fee for this card and no foreign transaction fees.
Discover it Miles
The Discover it Miles card is ideal for budget travelers as it has no annual fee and no foreign transaction fees.
With this card, you earn 1.5 points per dollar spent on all purchases, with no limits on the amount of rewards you can earn and no expiration date.
Reward points can be redeemed redeem for 1 cent each as statement credits towards travel reservations.
Choosing a credit card for European travel
Credit cards work largely the same in Europe as they do in the United States, but there are a few important differences that go into picking the right one for your trip.
Shop safer in Europe with EMV chip security
European merchants tend to use credit cards with microchips embedded on the front, rather than swiping the old magnetic stripes on the back.
In fact, these chips are often called EMV smart chips, and that stands for Europay, MasterCard, and Visa, the companies that created this standard.
The American credit card industry started deploying chip-enabled credit cards and terminals in 2015, and nearly all U.S. credit cards are offered with an EMV smart chip.
If for some reason your card doesn't have one, simply contact your card issuer and ask to have it replaced with a chip card, which they should do at no additional cost.
Nevertheless, there are two different implementations of smart chip credit cards called chip-and-signature and chip-and-PIN.
Most credit cards issued to Americans will only work with the chip-and-signature method, and most European merchants will accept it.
However, there are some unattended kiosks at train stations, gas stations and toll booths that may still require chip-and-PIN, so it can be helpful to have a card that is compatible with both kinds of terminals.
Avoid expensive foreign transaction fees
Another vital factor in choosing a credit card for overseas travel is avoiding foreign transaction fees. Many credit cards impose a 3% foreign transaction fee on all charges processed outside of the United States.
These charges provide no value to cardholders and generate pure profit for card issuers, but fortunately, there are an increasing number of credit cards that no longer add this costly and unnecessary fee.
Travel perks for more comfortable travel in Europe
Finally, you may want a card that offers valuable travel benefits that you can use on your trip.
For example, trip cancellation, interruption, and delay policies can reimburse you for out of pocket costs when your travel plans go awry.
Insurance for lost and delayed baggage can also be useful when you have to be without your luggage for several days while the airlines attempt to find and deliver it.
Most credit cards come with automobile rental insurance, but some don't cover popular European tourist destinations like Italy and Ireland.
Finally, there are other premium travel benefits that can be enjoyable such as access to airport lounges and fee credits for expedited access to domestic security screening upon departure and U.S. Customs and Immigration upon arrival.