Most Expensive Zip Codes in America
In need of relocation and looking for a nice place to settle down? Forbes has got you covered.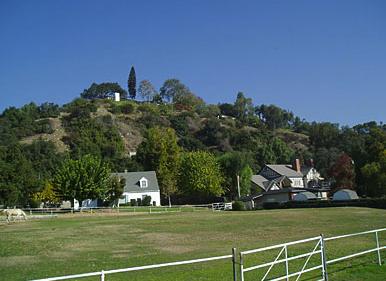 The all-about-money publication this week released its yearly look at America's most expensive zip codes. Even if you can't afford to buy a home in one of these ritzy locales  — and face it, not many of us can — it's always fun to gaze longingly at the abodes of the rich and famous.
1. Zip Code 91008 — Bradbury, Calif.
Average home price: $4.28 million
It's not as famous as 90210, but 91008 is home to some of the nation's wealthiest citizens. The area, nestled in the foothills of the San Gabriel Mountains just a few miles' drive East of Los Angeles, holds the small community of Bradbury, Calif. The city has a population of 1,069 and a median household income of more than $100,000.
The 1.9-square mile town is sparsely populated, with open space created by the city's two- and five-acre minimum property sizes. For a taste of the elite celebrities and luxurious homes of Bradbury, read about the new-to-market home of former Los Angeles Dodgers' baseball player Adrian Beltre.
2. Zip Code 94027 — Atherton, Calif.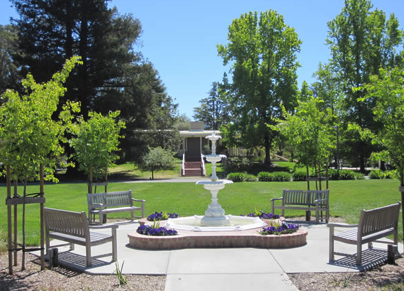 Average home price: $4.01 million
Another California area, this one on the North end of the state, came in second on Forbes' list of the most expensive places to buy a home. The median home price in the Bay Area hamlet of Atherton, Calif., comes in at just more than $4 million. Unlike Bradbury, Atherton is fully surrounded by bustling cities. The 7,501-citizen town neighbors Stanford University, is adjacent to Palo Alto, Calif., and just 18 miles away from San Jose, Calif., one of the nation's ten largest cities.
Much of the zip code's wealth comes from the nearby concentration of leading technology businesses. Google's Mountain View headquarters are located several miles away and eBay's offices aren't far away either. Executives from both of those companies make their homes in Atherton.
3. Zip Code 90274 — Rolling Hills, Calif.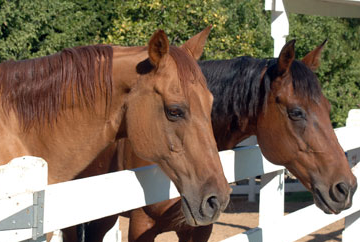 Median home price: $3.89 million
Just on the other side of Los Angeles from Bradbury lies Rolling Hills. This spread-out community of just less than 2,000 citizens abuts the Pacific Ocean, giving residents sprawling views of nothing but blue water. Rolling Hills is purely a residential community, meaning its citizens visit other towns on the Palos Verde Peninsula for shopping or other needs. The city's average income is more than $200,000.
Despite the close-range lack of amenities, Rolling Hills lies just a 25 miles Southwest of downtown Los Angeles and an even shorter drive away from Long Beach, Calif. Even though it lies directly next to America's second-largest metropolis, the town boasts plenty of open spaces and greenery, not to mention the ocean directly outside its boundaries. 4. Zip Code 07620 — Alpine, N.J.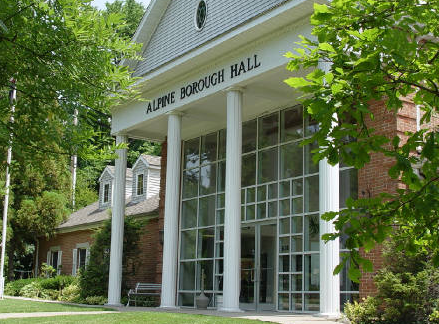 Median home price: $3.81 million
After three straight California zip codes, the East coast gets a little attention at the number four spot on the rich list. Alpine, N.J., is a sleepy 2,500-citizen enclave just across the Hudson River and the state line from hustling, bustling New York City. Alpine isn't a suburb like Atherton — it's a sub-suburb, if such a thing exists. The town is made up of large, gated estates with long driveways and massive private lawns.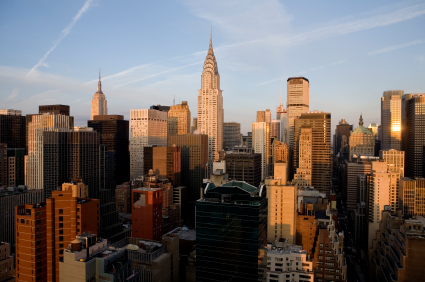 Living in Alpine offers the best of both worlds. Residents get plenty of privacy and extra room while living just 15 miles away from the center of the world — Midtown Manhattan. The town's proximity to The Big Apple is probably the reason it has attracted some interesting and unexpected celebrity residents. Among past and present Alpine abiders are rappers Sean (P. Diddy) Combs, Lil' Kim, The Notorious B.I.G. and Fabolous, and hip-hop executives Damon Dash and Andre Harrell, according to The New York Times.5. Zip Code 10014 — New York City (West Village)
Median home price: $3.79 million
New York City boasts some of America's most enjoyable urban environments, and some of its most expensive. The priciest neighborhood in America's biggest city is the West Village. One of Manhattan's coziest and most beautiful areas, the West Village is blessed with low-hanging trees and historic buildings that lend the streets a rustic feel, along with hip bars, expensive restaurants and fancy boutiques that could only be found in America's greatest city.
Residents of the West Village can enjoy neighborhood staples such as Magnolia Bakery and White Horse Tavern while living just a mile or two from major business centers like the Financial District and Midtown. The West Village also borders the Hudson River, allowing for some nice views of the New Jersey skyline.
The Best of the Rest
6. Zip code 90210 — Beverly Hills, Calif. — $3.68 million
7. Zip code 10065 — Upper East Side, New York City — $3.63 million
8. Zip code 94920 — Belvedere, Calif. — $3.28 million
9. Zip code 10012 — SoHo, New York City — $3.22 million
10. Zip code 93108 — Santa Barbara, Calif. — $3.15 million