Home Closing Process: What Really Happens and What You Need to Know
Learn about closing on a home you're selling from someone who has been through it. How one person sold a foreclosure at a profit and navigated closing.
When I bought my house on foreclosure, I expected to live in it for quite some time, but after about three years, I had the urge to move on. I was also excited about the prospect of what sort of return on my investment I was going to get and began the home closing process.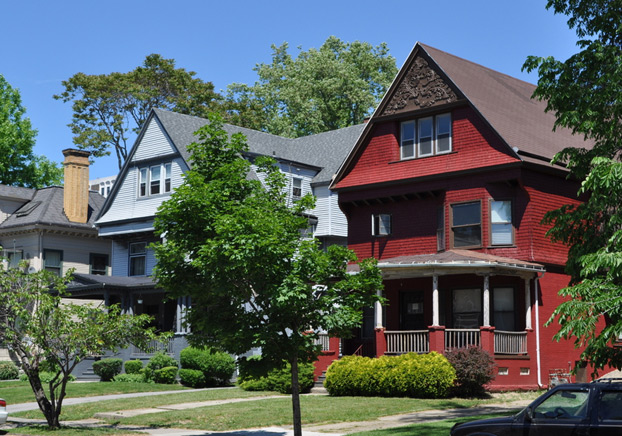 I bought the house for $22,000 and probably invested about $12,000 in repairs, excluding my time spent on work that I did or bartered my own skills with others. I was fortunate to be well-connected with handy people who were willing to help out -- my boss at the time had been in drywall construction in another life, and he had a friend who liked doing odd jobs at a low price. I found a crew of guys who did exterior work for low pay, but Darryl, the crew leader, managed to keep several jobs going at once, so the work wasn't always the speediest. The house was in pretty good shape, except for one problematic thing: it needed a new roof, a very large one at that. Darryl gave me an estimate of $8,000 assuming they didn't have to do a tear-off, meaning the shingles would go on over the existing shingles.
The first step in the home closing process
I worked with my agent to come up with a reasonable asking price. Houses in the area that were the same age and building style as mine could, at that time, go for as little as $45,000 in a comparable neighborhood, or as much as $75,000 to $80,000 with excellent details in a good location. My house was somewhere in between the two, but my agent and I were optimistic, despite the roof, because I had some excellent selling points: the wood upstairs was natural, the wainscoting and trim were gorgeous, I updated a lot of the fixtures, and decorated with designer colors in the upstairs apartment.
The downstairs apartment was definitely not as nice as the upstairs, but it had appliances that were staying and it was move-in ready for tenants. Hardwood floors were refinished in both apartments, and the linoleum in the back stairway was bright and clean.
The front entrance to the house looked great and I had two colors of trim painting around the front windows, so there was a lot of curb appeal. My agent advised me to hide some of my personal belongings that might be a distraction to buyers, and the house was ready to show.
Offers to consider
I quickly had three offers on the house, and this was at a time when the market in Buffalo was pretty slow. The first offer was from a very young, new teacher who was looking for a house in the city to take advantage of tax credits offered to teachers who worked and lived in the school district. She was offering the full asking price, but the details of her loan terms seemed sketchy. I had another offer from a guy who was also in his early 20s, and his mother was closely involved in the transaction. Due to an inheritance, he had a lot of cash to put down, so his loan was a sure thing.
Drama unfolds in the home closing process
My real estate agent and I started to proceed with the process of accepting their offer, but things got weird. They got an estimate on the roof and claimed it was going to cost $15,000 to replace, and that it needed a full tear-off. Their agent did some research and learned what I had paid for the place and acted like I owed them something for that, as if what I paid for the house reflected the state it was in or what kind of place he wanted to live. I put a lot of hard work, time, money, and sacrifice to get the house into good shape. Drama started to prevail and we mutually halted the transaction. I don't do drama, not even for money.
The third offer I had was from someone who seemed to have a pretty successful career in theater and was a college professor. His financing seemed solid, and he and his real estate agent seemed like very nice, intelligent, and, importantly, sane people. However, they were the only ones to offer me less than my asking price.
This is how the home closing process goes, or at least how it went for me: everyone meets in a room, then the agents and seller meet alone and discuss the offer. His offer came in a little bit short of what I was asking, but my agent told his agent I had two other full price offers and that I wanted full price. His agent left the room, talked to him, and came back with a full price offer.
After signing a lot of paperwork and agreeing to do things like pay for my last electric bill, the house was out of my hands, and I was ready to be out of Buffalo and move onto the next chapters of my life.