What is Covered by Homeowner's Insurance Policies?
Learn what is covered (and not covered) by your homeowner's insurance policy so that you understand when to file a claim for damages.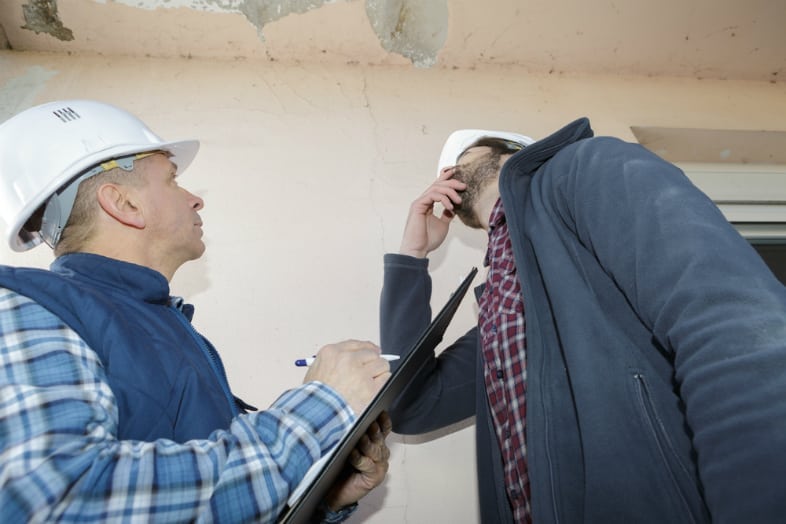 You cannot escape the need for homeowner's insurance -- if you own a home.
You may feel you are paying for something you never collect on, but it is a policy you can't live without.
Who is Your Homeowner's Policy Protecting?
Many homeowners get their homeowner's insurance in time for closing on their new home, but really don't understand who or what the policy covers.
You and Your Family
Your policy protects your home and your belongings if you experience a loss due to covered events and disasters.
Your policy also protects you by providing legal assistance if you are facing a lawsuit from someone who decides to sue you when they are injured in your home, for example.
Homeowner's Insurance Covers Other People:
Your policy provides medical coverage and financial compensation from liability if you are determined liable for a claim.
Homeowner's Insurance Covers Your Lender
If you have a mortgage, your lender is listed on the insurance policy to protect their interest in the home. 
Most mortgage companies will require you have homeowner's insurance coverage before you can close on the home.
What Your Policy Covers
Homeowner's insurance policies cover specific events and damages to your home. 
The amount of coverage for each type of situation depends on your individual policy, but here is what is covered by homeowner's insurance:
Dwelling
Dwelling refers to the structure on the property. 
Your home is covered for replacement cost, not market value. 
If your home has decreased in value or your loan exceeds the value of your home, your insurance company will only provide you coverage to replace the home. 
In the event of a total loss, they don't cut you a check for the policy amount.
They only provide a settlement based on the amount it takes to actually rebuild your home.
Other Structures
Coverage for sheds, barns, and detached garages.  This coverage is an automatic 10% of your dwelling coverage.  If your structures exceed that amount, make sure you let your insurance company know.
Contents
Contents are calculated as 80% of your dwelling coverage. 
Contents are your personal belongings, jewelry, and above ground pools. 
Remember one thing:  If flipped your property upside down and shook it, anything that falls is considered contents coverage.
Additional Living Expense
This is funds up to a specified amount or time frame to cover EXCESS expenses incurred during the loss of your home. 
The insurance company won't pay your mortgage or utilities. 
You are still responsible for those expenses.
Medical Payments
Medical payments are for other people who get injured on your property. 
Payments are usually used for Emergency room visits.
Liability
If you are found liable for an unintentional injury to another person or their property, your liability will be used to cover medical and legal expenses up to your policy's specified amount.
What's Not Covered
Despite all of the situations and damages that are covered, a homeowner's insurance policy will not cover you for every possible problem you may face:
Flood
Flood is only covered under a flood insurance policy.
Intentional Harm
Liability is not available if you intentionally harm someone. 
They are covered if you accidentally hit them in the head with a golf ball, but you can't slap someone and expect coverage from your policy if they sue you.
Replacement Cost on Large Collections and Tools
You will be surprised if you expect your gun collection, family heirlooms or collectibles to be replaced in the event of a loss. 
You need separate policies or riders to protect specific items and collections for their replacement value. 
Hearing aids and other medical devices need to be listed specifically as well.
Damage Done by Rodents and Termites
Get an exterminator to prevent this damage because the company won't cover it.
Normal Wear and Tear
It's your responsibility to maintain your home to prevent loss.
Mold
If mold occurs due to a lack of ventilation or is caused by a slow leak, it is not covered. 
Mold is only covered if it is a direct result of a covered loss.