Learn About These 6 Dumb Money Pitfalls for Married Couples
It's important to understand money pitfalls for married couples, as it could potentially save you money, time and stress.
There are plenty of benefits to being married, one of the most obvious -- a lowered cost of living, assuming both spouses have income. However, being part of a legally recognized partnership means both spouses should understand what types of money pitfalls there are once you say, "I do."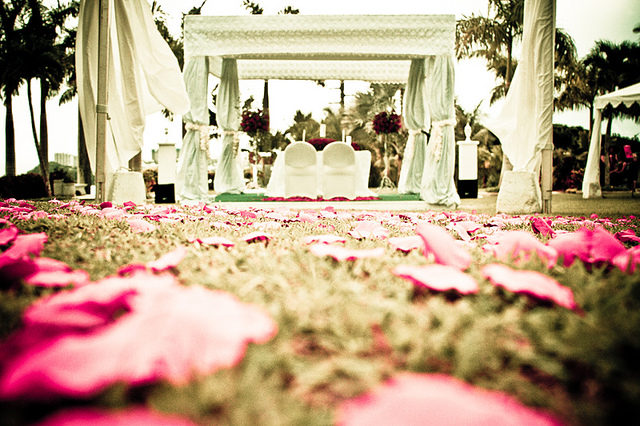 From tax implications to knowing your partner's credit score, watch out for these six money pitfalls:
1. Dealing with the marriage penalty
The "marriage penalty" occurs when spouses earning similar salaries are pushed into a higher tax bracket than if they had filed as single taxpayers. Congress' measures to reduce the joint tax bill for married couples, however, has resulted in a much closer figure to the pre-marriage total.
2. Different goals
Though theoretically the cost of living diminishes, each spouse may have their own agenda. There is no right way to manage joint finances, but it's important to keep the lines of communication open about your long- and short-term goals. Try to prioritize them together, and recognize that your spouse's goals may not be the same as yours.
3. You're liable for their mistakes.
In all likelihood, your spouse isn't someone who makes deliberate omissions come tax time. However, if they do, you're equally liable now that you're a union, even if it happened before you got hitched. The same goes for making mistakes, and even if you can prove you didn't know about the errors, the consequences could still fall on you.
4. Credit scores
If your spouse's credit score is poor, it can have a big impact if you want to do things like buy a house together. In general, if you apply for a joint mortgage, the lender will examine your combined income, combined debt-to-income (DTI), and both of your credit scores.
The good news is, you don't necessarily need to apply for a join mortgage with your spouse. If your partner doesn't have income, or if you don't need his or her income to qualify, you can apply for a loan on your own.
5. The 'stranger' effect
You may find that once you're married, a lot of questions come up that make you wonder why you hadn't thought to ask this of your spouse sooner. To avoid feeling like you're married to someone you don't know, here are several questions MBA Sandy Arons and CFP Katie Stokes says it's important to discuss before you tie the knot:
Will there be one joint checking account or will it be in addition to separate checking accounts?
What are savings goals for retirement?
Did either spouse bring debt into the marriage? If so, how much is owed?
Was either spouse married before and have alimony or child support obligations?
Are either spouses considering pursuing advanced degrees, or any other expensive commitment?
6. Kids are expensive.
You may have been warned that it takes a village to raise a child, but how about how much money you need to support one? Though there are tax advantages for having children, it may pale in comparison to the amount you need in order to rear a child comfortably.
"Save as much as possible when you are young, before children," Stokes advises. "It will get harder when they come along." According to CNN Money, it will cost an estimated $241,080 for a middle-income couple to raise a child until they are 18 years old, which doesn't include the cost of college.
It's widely acknowledged in the media that marriage has several financial perks. However, marriage without financial structure, or clashing financial mindsets, can lead to stress, anxiety, and an ineffective approach to handling the household finances.