5 Monetary High School Graduation Gifts Worth More Than Money
If you're an adult with a soon-to-be new grad in your family, it's expected you'll bestow a gift upon the youngster, so why not get something that is useful?
Graduation -- a time for commemoration and for gifts. If you're an adult with a soon-to-be new grad in your family, it's expected you'll bestow a gift upon the youngster, so why not get something that is useful?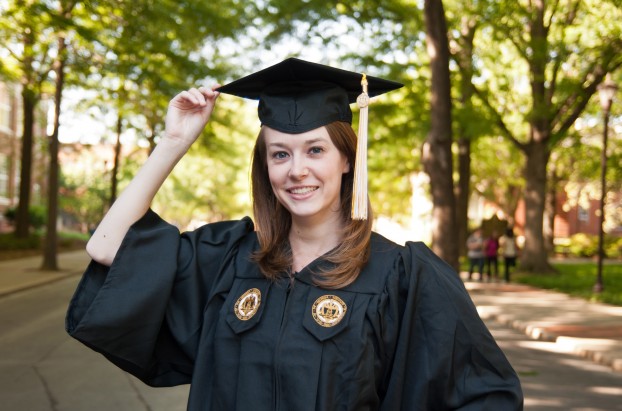 If you have the faintest inkling of what teens want, you know that the most immediate way to put a twinkle in their eye is to give them money. However, if you're thinking long-term, there are gifts recent high school graduates need just as much as cash.
You can make a significant investment in your graduate's future by deciding the ultimate purpose of that money with one of these options below.
College tuition
One of the best gifts you can give to a young person is prepaid tuition. You can purchase tuition at today's rate by participating in a 529 prepaid tuition program. Granted, the graduate's parents will need to already have a 529 savings plan set up in order to contribute, but setting one up is worth it, because these tax-exempt investment plans have a low impact on need-based financial aid eligibility, and the plan can be transferred to a different member of the family if the beneficiary decides not to attend college.
To start one or contribute to an existing plan , check whether your state offers 529 college savings plans -- 13 do, and 49 states (including Washington, D.C.) offer general 529 savings plans. It's a great, long-term gift for young people hoping to start their adult lives without the burden of heavy student loans. 
Classic savings bond
Who could ever forget the classic savings bond? Bonds are notorious for being a double entendre. They seem like mediocre gifts in the present and near-future, but bonds that are kept long enough can offer a decent return. This is a gift that may be best suited for young children, so that by the time the child has graduated, they will be able to cash in that bond.
For instance, a Series EE savings bond, set at a fixed rate of 0.1% for several years would yield only three dollars after one year -- if they cash in at that time, it will not be worth it. However, the bond is doubled in 20 years, and the effective interest rate is just over 3.5% compounded, semi-annually. Essentially, in order for the bond to become lucrative, it must be held for 20 years.
Checking account
Shed a tear privately at home, because you are going with them to the bank and opening their first checking account. That's right, your baby is all grown up.
In addition, you might want to get them their first credit card, or, if you don't trust their judgment or willpower just yet, a prepaid credit card can be a sensible place to start.
Building credit is important for the future, so get them familiar with the banking process. They'll be responsible for managing their money, and you can even start a savings account for them and encourage their saving even more than their spending.
Practical skills
In today's job market, practical skills are just as valuable as a degree, especially in a recovering economy where well-educated graduated are taking jobs they are far overqualified for. You can help them through a variety of alternative schooling:
You can pay to put them through a course in order to obtain a certification in an industry or sector currently in demand.
You can purchase a professional resume writing session to get them set up for success in the professional world.
You can pay for skill-building courses to help them navigate the job market, such as networking to build their base of contacts.
An honest talk
Support them. Graduates need support no matter what, and sometimes, it may not be in their career trajectory to attend college. However, it's important to go through the options with them and make sure they are exploring the best options.
Discuss the fact that they may earn less over their lifetime than those who have a degree. On the other hand, investing in higher education doesn't yield the return it used to -- some even call it risky.
Having an informed discussion with all the options on the table can help your young one traverse the bumps along the way to adulthood.
Related Stories:
Why College Is Still Worth the Time and Cost
5 No-Tuition Alternatives for a Debt-Free Education
Have You Saved Enough for College? Find Out More About Scholarships