5 Wise Money Moves That Will Chase Away Your June Gloom
June is a great month to to enjoy the sun -- and to review your finances. Here are five wise money moves to make in june to beat the heat and save.
With temperatures rising, summer vacation on the horizon, kids out of school, and young adults graduating -- June is a great time to to enjoy the sun. Hopefully you've planned budget-friendly and fun summer activities for the kids. If you're a new college graduate, good luck with the job hunt. And don't let your energy bill take a big bite out of your budget, beat the heat by maximizing your air conditioning.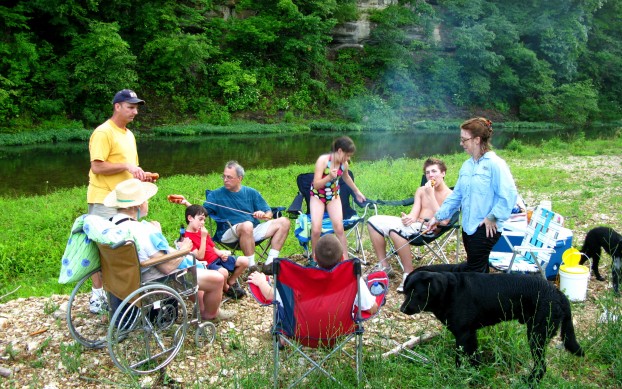 There are so many wise money moves you can make in June -- and we don't just mean jumping into a swimming pool or running towards an ice cream truck. Here are five money smart moves you should make this month.
1. Mid-year review
Now that you're halfway through the year, it's time to take a look at where you are with your money goals. Are your investments on track? How much have of your budget have you spent so far and what is your cash flow going to be like for the rest of the year? What about your retirement contributions? Take stock of where you are financially and make necessary adjustments so that you meet your money goals by the end of the year. If you don't have money goals -- shame on you! -- you can still assess your situation by seeing how much money you have saved and taking the necessary steps to spend less and save more. You should also prepare for any major events to come.
2. Look for deals on gifts
In June there are plenty of opportunities to purchase gifts for graduations, weddings, and Father's Day. Keep an eye out for discounts on cookware, home decor and dishes, which make for great graduation or newlywed gifts. If you're looking to buy dad a nice gift for Father's Day, plenty of retailers will offer merchandise for sale as the day approaches. Tools, digital cameras and other electronic goods might make good, albeit pricey, gifts for dad (or for yourself if you need a new set of power tools). If you want to take your pops out for a good meal, keep an eye out for discounts at certain restaurants, too.
3. Pay your tax bill (some of you)
If you are self-employed, a small business owner, or a freelancer then you've got to pay your second quarter estimated income tax payments. Usually the payment is due on June 15, but this year the due date is Monday, June 16. If you have income that isn't subject to withholding -- like interest income, dividends, gains from sales of stock or other assets, earnings from a business, alimony -- you might have to pay estimated taxes. Check out the IRS website to find out whether you have to pay and for more information.
4. Hit up the thrift shops
If you're on the hunt for a bargain, head over to your favorite thrift shops. Now that most Americans have completed their spring cleaning, you might stumble upon a great find. You never know what treasure or DIY fixer-upper could be waiting for you. Plus, there might be some great summer gear you can purchase, like toy water guns or apparel. You definitely don't want to purchase these seasonal items if they're new because they will be deeply discounted later in the summer.
5. Summer travel check-in
If you're planning to travel this summer, hopefully you've already begun to budget and save for your trip because you'll be packing your bags sooner than you think. How many more more weeks are left until your trip? Are you saving enough money for it? Here's a foolproof plan to help you out:
First, set a budget. If you haven't done this by now, you're behind.
Second, look at the calendar and note the amount of weeks you have left until your trip.
Third, divide your budget by the amount of weeks you have until your trip. That's how much you need to be saving each week if you want to go on vacation without coming back broke.
Fourth, start saving. No really. And then start getting a move on the other things you should be doing to prepare for a trip.