How to Buy Facebook Stock: Invest in the Social Media Network
Learn how to buy shares of Facebook stock to become an investor in one of the most popular social media networks in the wold.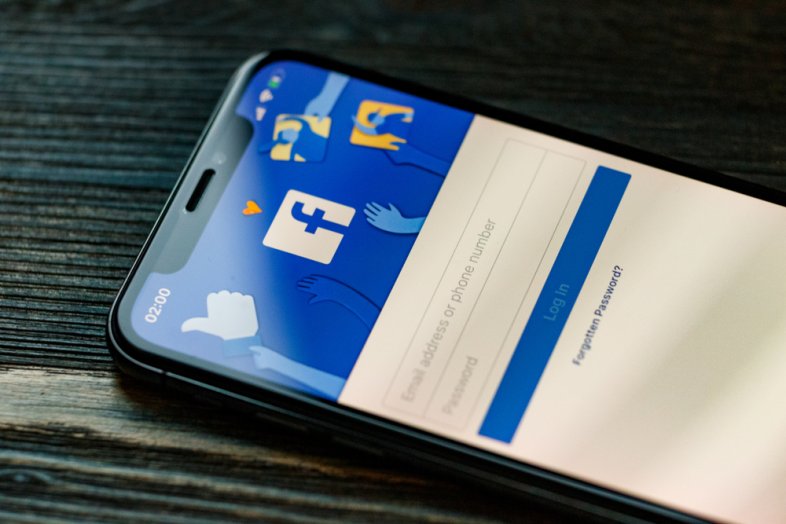 Facebook is a household brand that everyone knows and uses, especially as a key medium to stay connected with family and friends.
The strength of the brand in the social media industry may entice you to invest in Facebook.
Look:
We're not here to tell you whether or not this is going to be a profitable investment -- no one can say that for sure.
Rather, this is a guide to help you buy shares of Facebook stock if you're inclined to do so.
Before you start, though, there are a few things you need to know about this social media giant.
Facebook: Company Profile
Facebook is a social networking company founded by Mark Zuckerberg and a few of his Harvard classmates in 2004. 
It started off as a website strictly for Harvard students and students from other Ivy League schools. But it didn't take long for Facebook to evolve from a college site to an enormous social online community, where people around the world could share their lives with friends and family.
Today, Facebook has more than 2 billion active users. And in 2012, the company held its initial public offering (IPO), one of the biggest in technology history.
Most people recognize Facebook as a platform to post status updates and engage with friends. But the company has evolved into so much more, offering a variety of products and services. 
This includes Facebook Messenger, videos, games, a local marketplace to sell and buy goods, and businesses can even create their own Facebook pages as a marketing tool to increase their online presence.
Facebook, however, isn't in a league of its own.
The company's main competitors include:
Snapchat
LinkedIn
Twitter
Google
Instagram (which Facebook owns, although it seems to resonate more with the younger crowd). 
Like other social media sites, Facebook doesn't charge users a subscription or membership fee.
Instead, the company earns the bulk of its profits from advertising.
How to Research a Company Before Buying Stock
Just because Facebook is well-known doesn't mean that it's the right stock for you. 
The truth is:
Choosing a company to invest in isn't an exact science. Also, there isn't a way to predict how a particular company will perform in the short or long-term. 
Different investors approach "the pick" differently.
Although most can agree that it makes sense to choose a brand that you're familiar with, and a brand that you believe in. 
But a natural affinity toward a certain company doesn't make it a good pick. So if you're thinking about investing in Facebook, make sure you have a clear understanding of what the company does. Also, become familiar with its financial history. 
Bottom line:
If you can't explain how a company operates or how it generates revenue, it either isn't the right company for you to invest in, or you need to do more research on the company.
Research and technical analysis into a company's finances is important because the goal is to grow your investment over time.
So ideally, you want to own shares in a company with a positive financial outlook. 
Facebook is a publicly-traded company.
So it must file regular quarterly financial statements and an annual report with the U.S. Securities and Exchange Commission (SEC).
The reports are available to the public and include key details about the company's financial position. For example:
company revenue and profits
company losses and liabilities
how the company has grown or developed over the past few years
how the company generates income 
how much of earnings does the company allocate to growth
Earnings reports and market data essentially provide information about cash flow, management, and the direction of the company. These are all key details when choosing a company to invest in. 
It's also important to note that you shouldn't only focus on the company's most recent quarterly and annual reports.
Go back a few months or years and compare previous reports to gauge the company's financial stability. 
With any company, it takes more than one excellent quarter or year to produce a strong return.
How to Buy Facebook Shares
If you've done your homework and believe Facebook is the right company to invest in, it's time to purchase your first stock. 
Know that Facebook trades on NASDAQ, and before placing your first order, you'll need to know the share price and company's ticker symbol (FB). 
Here's a step-by-step guide on how to buy Facebook stock.
1. Open a brokerage account
If you haven't already, open an online brokerage account to start buying Facebook stock—or any stock for that matter. 
This is a relatively quick process that you can complete in about 30 minutes. You don't have to use a specific online brokerage company to purchase Facebook stock. 
Some investors prefer relationships with bigger names. These might include:
Vanguard
Fidelity
Charles Schwab
TD Ameritrade
E*TRADE
Merrill Edge
But you can choose a smaller discount broker, if you prefer. 
Be mindful that you'll need to provide your Social Security number to open an online brokerage account.
2. Fund your online brokerage account
After opening your brokerage account, the next step is to fund your account. The minimum to open a new account varies depending on the online brokerage company, but might range from $1,000 to $2,000. 
You can fund your account electronically by linking your brokerage account to your personal bank account. Or, you can send a check to the brokerage company.
3. Decide how much to invest in a company
You already know the stock you want to buy, the next decision is choosing how many shares to purchase. 
If you're a new investor, you might start small and only purchase a single or a few shares. And once you're comfortable with the stock market, you can then increase your shares—the approach is up to you. 
Keep in mind:
Larger returns with the stock market often involve a long-term investment strategy. So don't invest any money that you'll need within the next few months or years.
4. Place your order for Facebook shares
Find Facebook's ticker symbol and place your stock order by selecting the number of shares to purchase.
You'll also need to choose an order type, either market order or limit order. 
With market order, you're buying company stock at the best available price now.
If you choose limit order, you'll only buy the stock if it reaches a specific stock price. 
The benefit of market order is that you're able to trade quickly because it's one of the most basic buys.
A limit order, on the other hand, is a bit more complex.
The upside is that you're able to get the price you want. But if the stock never hits your limit order price, you could miss the opportunity to buy. 
5. Consider a mutual fund, instead
Getting a piece of Facebook doesn't only involve the purchase of individual shares.
If you have a strong interest in tech companies, you can also look into a mutual fund that includes Facebook and other similar brands.
Mutual funds pull money from different investors and then uses this money to invest in multiple securities. These include bonds, stocks, and other investments. 
You're able to diversify your portfolio—investing in many companies instead of just an individual stock. Mutual funds can also be less time-consuming than purchasing individual stocks. 
Diversifying with a mutual fund can also be safer in the long-term.
If you put all your money into an individual stock and that company performs poorly, there's the risk of losing all or the majority of your savings. 
But if you spread your assets among multiple companies, poor performance by one company won't cause you to lose your proverbial shirt.
Final Word
Facebook is a well-known social media network with over 2 billion active users.
It doesn't appear to be going anywhere anytime soon, even with growing competition from other social networking sites. 
Whatever you decide to do—whether invest in Facebook or another company—it's always a good idea to speak with a financial advisor.
There's the risk of losing money with any investment.
So it's crucial to understand how a stock purchase can potentially affect your overall financial health and portfolio in the future. 
Based on your personal goals, your advisor can make suggestions on the best places to put your money. Stocks might be a great option for some, whereas a mutual fund makes more sense for others. The goal is to grow your money, not lose it. 
Plus, having a financial advisor in your corner can help improve other areas of your finances.
These professionals can offer advice on retirement savings and long-term care plans. And answer any other questions you have about your money.