How to Select a Financial Advisor for Retirement or Investments
Learn how to select a financial advisor, a certified financial planner, and check the background of a financial advisor.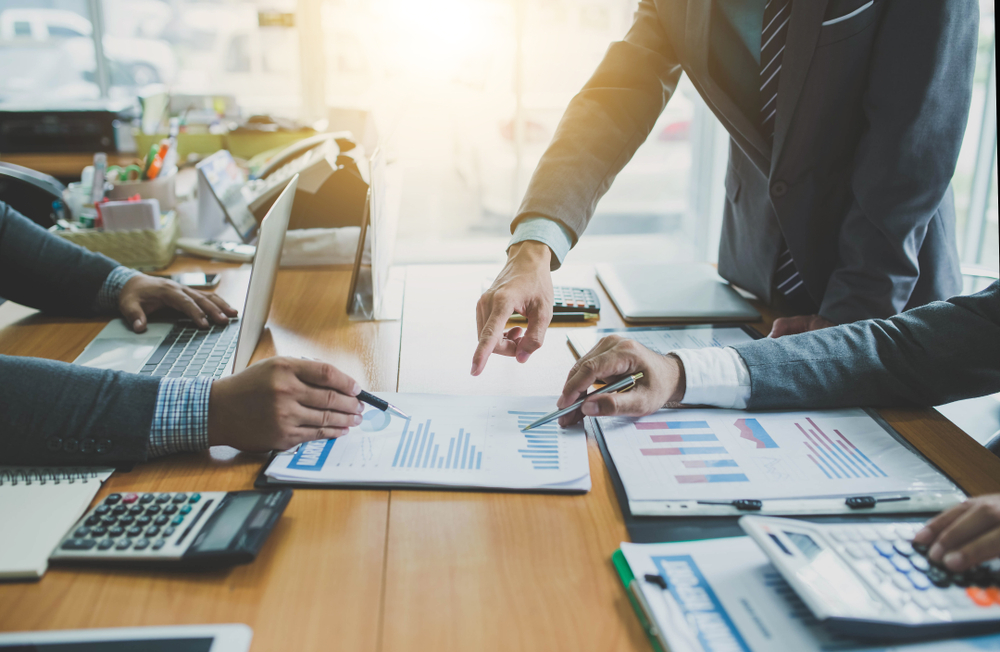 Selecting a financial advisor is a critical step to managing money, whether it's for retirement, handling an estate or inheritance, planning for large future purchases such as investments, or a combination of factors.
Many people simply leave retirement planning to brokerage firms running an employer-provided 401(k).
Now:
This strategy -- or lack of one -- might not cause problems, but a financial advisor can help assess your entire financial picture and provide insight into future options.
Many firms offer financial advice or wealth management services, but how can you be certain you will select a financial advisor who will have your best interests at heart?
Here are some pointers on how you can identify an advisor who is a good fit for your finances.
Compensation Structure
The first, and possibly most important question to know about a financial adviser is how he or she is compensated.
Aside from the rate the advisor charges you, are they compensated for selling any financial products?
Do they receive any compensation which may create a bias toward certain products?
You can find lists of financial planners who work strictly for a fee, and not on commission at the Financial Planning Association and the National Association of Personal Financial Advisors.
Ask for Help, With Caution
If you have friends, family members, or co-workers who are financially savvy, ask if they have any recommendations for financial advisers they personally use.
However, proceed with caution regarding any recommendations friends have not used recently, or accolades about relatives or recent graduates with whom they don't have a financial relationship.
Check Your List
Once you have a list of potential finance advisers, make sure they have a clean track record.
BrokerCheck is a free tool from the Financial Industry Regulatory Authority for checking if an advisor or brokerage has had any disciplinary action taken against it. The CFP Board has a list of all certified financial planners by city and state.
Research
We've all heard that Googling our own name can be a good way to see what people can find out about us, but this is true with anyone, and especially for those in financial or other services.
In addition to information on their life history, you may find reviews on Yelp or other outlets.
Check out the adviser's LinkedIn page, and see if they have any testimonials or endorsements from others.
Try to get a feel for whether or not your demographic is typical of whom they normally serve to see if it is a good fit.
If their typical customers are multimillionaires and you're middle class, they are probably not going to meet your needs.
Likewise, if their clientele tends to already be retired, or much younger or older than you are, they might not serve you as well as someone already immersed with clients of similar needs.
Other Services
Does the planner or firm with which the adviser works provide other integrated services?
For example, if you want to make plans for not only retirement investing, but also managing business capital and investments, and insurance or estate planning, can the same advisor or the firm meet all of your needs?
Will the adviser work alone or as part of a team?
If the firm focuses heavily in areas that don't pertain to your needs, you might want to consider looking elsewhere.
Just as it is important that the adviser be most comfortable and familiar with your income level, their area of expertise should also comprise areas which suit your strategies and areas of investment.
Ask Questions
Once you have narrowed the search down to several candidates, arrange for a consultation.
Ask to see a sample of a financial plan they would typically use.
Does the information they provide make sense?
Is it easy to understand?
Does it provide a strategy and financial approach with which you are comfortable?
How often will you meet with the advisor?
After the meeting
Once you've met with an advisor, ask yourself how comfortable you are with sharing your personal financial information and dreams with them.
Did any candidates stand out?
You should feel strongly that the candidate listened carefully to you and provided clear answers to your questions.
If no candidates really stand out, continue the search with a new list.