Linqto Invest Brokerage 2023 Review
We review the Linqto brokerage platform for investors who are looking to add pre-IPO investments to their portfolios.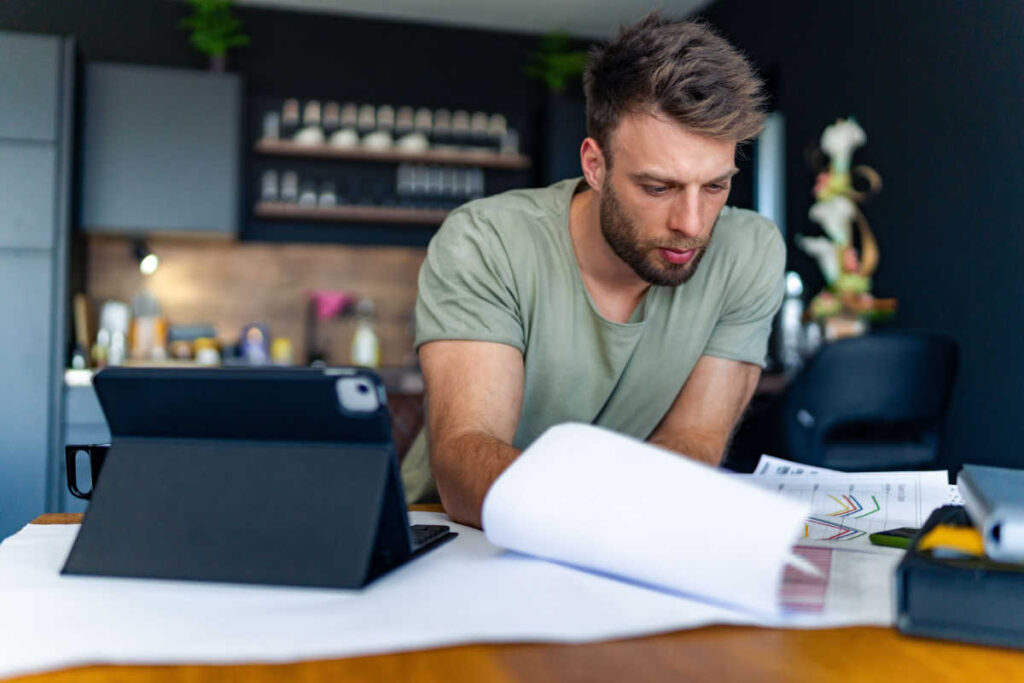 If you're looking for the next big thing to invest in, you might be interested in adding IPOs to your portfolio.
An IPO or initial public offering represents the first time a company makes its shares available to the public. 
A handful of online investment platforms can give you access to IPOs. Linqto is one you might consider if you're specifically interested in pre-IPO offerings. 
Pre-IPO investing can be an opportunity to claim a stake in an up-and-coming company. Choosing the right brokerage matters when it comes to which IPOs you can invest in and how much you'll pay. 
Our Linqto review offers a closer look at the features and benefits, and what to know if you decide to invest. 
Linqto Is Good For….
Investors who are specifically interested in pre-IPO investing. 
Individuals who have at least $10,000 to invest in initial public offerings. 
People who want the option to fund their investments with cryptocurrency payments. 
Accredited investors who are looking for a lower minimum threshold.
Pre-IPO investors who want to avoid the high fees other investment platforms charge.
Linqot Brokerage Pros & Cons
Types of Accounts Offered
Online investment platforms can offer different account types to meet different goals. 
For example, you might be able to open an IRA for retirement and a taxable brokerage account in the same place. Within each account, you may be able to hold different types of investments. 
Linqto has just one account option and it's designed purely for pre-IPO investing. 
You can open an investment account with Linqto as an individual, limited liability company (LLC) or trust. 
The minimum investment is the same, regardless of how you open the account. You'll need at least $10,000 to invest in pre-IPO offerings with Linqto.
That sounds like a lot of money and it is. But it's less than what you might need to invest in IPOs with other platforms. 
For instance, it's not uncommon to need $100,000 for pre-IPO offerings elsewhere. So a $10,000 investment could be more attractive if you're just getting started. 
As mentioned, you can use cryptocurrency to fund your initial investment. You'll need an Uphold digital wallet to fund your Linqto account with crypto. 
Are There Different Account Tiers?
If you're investing through a robo-advisor or a full-service brokerage, it's not uncommon for there to be different account tiers. 
Tiers are usually assigned based on the amount of assets you have in your account. 
At the lower tiers, you might pay higher management fees or have access to fewer benefits and resources. At higher tiers, fees may go down while benefits increase. 
Linqto doesn't work that way; there are no account tiers. 
You won't get any special benefit by having more money invested. But you won't pay any steep fees either. 
Linqto offers a level playing field for investors. As long as you have the $10,000 minimum that's required, you can start investing in deals. 
Investment Options
With a regular brokerage account, you might have access to a wide range of investment options. 
For example, you may be able to build a diversified portfolio that includes: 
Stocks
Mutual funds
Bonds
Exchange-traded funds (ETFs)
Index funds
Cryptocurrency
Futures
Options
Linqto offers variety, but not in the same way. 
With this platform, you're exclusively investing in pre-IPO offerings. These are all private investments that offer early access to investors. 
The range of offerings leans heavily toward the tech sector. Some of the top listings available on Linqto include:
Brex
Epic Games
HoneyBook
Ripple
Uphold
Linqto buys shares, then offers them to investors. That means you're not at risk of having a deal fall through.
Deals are fully vetted and Linqto holds investments in bankruptcy-remote vehicles. So even if Linqto goes belly up you won't have to worry about losing your initial investment. 
How Linqto Works
You'll need to be an accredited investor to open an account with Linqto. You can qualify as an accredited investor if you:
Have a net worth over $1 million, excluding your primary residence, OR
Have an income over $200,000 (or $300,000 for couples) for the previous two years and expect the same level of income for future years
When you open an account, you'll need to verify your accredited investor status. You can do that through Linqto and the process takes about 10 minutes to complete. 
Once you're verified you'll have access to all of the offerings currently available on Linqto. You can fund your account by:
Wire transfer from a bank account
Deposit from a linked Uphold wallet
Linqto doesn't charge wire transfer fees but your bank might. If you don't have an Uphold wallet, you'll need to create one. 
If you do have an Uphold account you'll just need to link it to your Linqto account to start investing. 
You'll be able to review investment options, including key facts about each company. Once you're ready to invest, you'll need to tell Linqto how many shares you want to buy. 
Fees: What's the Cost? 
Investment fees can take a bite out of your returns. Keeping fees to a minimum might be a priority if you want to hold on to more of what you're earning from your investments. 
Linqto is fee-friendly. The company sources deals and markets them up. That means investors pay no follow-on fees. 
There are also no:
Ongoing management fees
Brokerage fees
Carried interest
Minimum balance fees or requirements
Deposit or withdrawal fees
Again, your bank might charge a wire transfer fee to deposit money to your Linqto account. Fees may also apply when funding your Uphold wallet. 
But overall, you won't pay any added costs to Linqto. 
Are Tax Loss Harvesting and Automatic Rebalancing Included?
Tax-loss harvesting and automatic rebalancing can help you make the most of your investments. 
When you harvest losses, you're selling off losing investments to balance out the gains from your winners. That can mean paying less in taxes when you file your return. 
Automatic rebalancing is designed to keep your portfolio on track with your goals and risk tolerance. If you don't rebalance, you run the risk of losing some of your diversification. 
Linqto doesn't offer either of these features.
Is that a bad thing? No, since Linqto doesn't work like other brokerages. 
If you're looking for rebalance or tax loss harvesting you'll need to look for a regular online brokerage account. 
Online and Mobile Experience
Linqto allows you to access your accounts online or through the Linqto mobile app. 
In terms of the user experience, both are easy to navigate. 
The website has an extensive FAQ section if you have questions. Linqto makes it easy to:
Get accredited
Link to your Uphold wallet
Transfer funds
The mobile app allows you to track your investments on the go. 
That's a plus since some brokerages don't offer a mobile app. Overall, Linqto makes it easy to stay connected to your money. 
If there's one drawback, it's customer service. 
Linqto doesn't offer phone support or live chat help. If you have questions or need help, you'll need to send Linqto a secure message and wait for a response. 
Research and Investing Tools
Research tools can help you better understand what you're investing in. The more details you have the easier it is to make informed decisions. 
Linqto does the hard work of researching pre-IPO offerings for you.
You can log in to your account to review the specifics of each offering and decide which ones to invest in.
You won't find stock screeners, charts or other investment tools here. But that's because you don't need them since you're investing in pre-IPOs, not stocks that are already trading on a public exchange. 
Should You Invest With Linqto? 
Linqto could be a good fit if you're an accredited investor and you have at least $10,000 to get started. 
Investing in pre-IPOs can be riskier than other investments, so it's important to do your homework first. 
You might also want to compare Linqto to other pre-IPO platforms. When comparing options for IPO investing, consider the range of investments offered, the fees and how you can fund your accounts. 
Also, keep in mind that if you're not yet an accredited investor, you may need to become one before getting started.