M1 Finance Robo-Advisor 2023 Review: Free Automated Investing
Learn all about the details of M1 Finance in this review of the automated-investing service, including its robo-advisory approach, fees, and other features.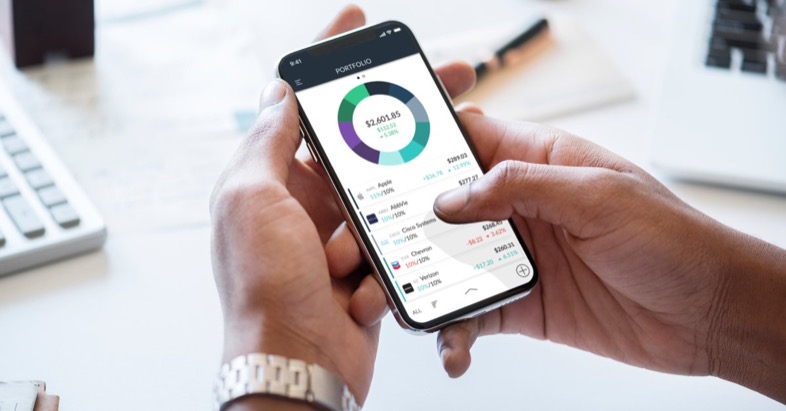 Robo-advisors are making investing easier -- and potentially less expensive -- for everyone.
M1 Finance offers free, automated investing with completely customized portfolios. The platform uses a streamlined approach.
You decide which stocks or exchange-traded funds you want to invest in. These investments are added to your "pie". You fund the pie and money flows into your investments automatically.
If you want to make things even simpler, you can choose one of M1 Finance's professionally designed pies to meet your investment goals. You can pick investments based on specific goals, risk tolerance or investment sectors.
It's completely free to use. There are no commissions or markups on trades. If that sounds good, then M1 Finance may be the robo-advisor for you.
But before you decide, read this in-depth review to learn more about how it works.
M1 Finance Is Good For…
Investors who want a low-cost way to invest
People who are comfortable with self-directed investing
Investors who prefer stocks and ETFs
Long-term investors
Types of Accounts Offered
M1 Finance offers individual, joint and trust accounts for taxable investing. Joint accounts can be set up with a relative, spouse or domestic partner. Trust account accounts can be set up on behalf of an individual or group.
There are also tax-advantaged retirement accounts, including:
M1 Finance doesn't currently offer SIMPLE IRA or solo 401(k) accounts.
There are also no investment options for college planning, including 529 accounts or Coverdell Education Savings Accounts.
The minimum opening deposit for a taxable account is $100. You'll need at least $500 to get started with an IRA.
Are There Different M1 Accounts?
Some robo advisors offer tiered accounts. You might enjoy one set of benefits or features at a lower tier or get more at a higher tier. Where you land usually depends on how much money is in your account.
Tiered accounts are usually priced according to what's included. The more you get, the more you generally pay.
M1 Finance doesn't have different account types, beyond the ones mentioned earlier.
Every investor who uses the platform has access to the same features. That's another way that M1 Finance keeps investing super simple.
Investment Options
The platform's goals are helping investors save time, earn more returns and feel more confident.
Now:
The M1 Finance investing platform is built around the pie concept.
Your pie includes the stocks and ETFs you choose to invest in.
When you add an investment to the pie, that represents a slice. You set the target weight for each slice, based on your goals.
For example, you might want to invest 20 percent of your portfolio in your favorite tech stock.
As for what you can add to the pie, M1 Finance lets you invest in thousands of stocks and ETFs from any publicly traded company.
The plus side:
You have a lot of variety in building your portfolio.
The downside, of course, is that you can't invest in anything other than stocks and ETFs.
That means:
No mutual funds, options or bonds. No real estate, cryptocurrencies, hedge funds or other alternative investments either.
That limits how much you're able to diversify your portfolio. Other robo-advisors offer more choices to investors. You might want to consider how well having just stocks and ETFs in your automated portfolio meets your needs.
Investing With Expert Pies
If you're new to investing, you might not be comfortable picking stocks or ETFs just yet. That's where M1 Finance's Expert Pies come in.
These pies are designed by M1 Finance experts.
Instead of choosing individual investments, you just pick a pie that fits with your objectives.
You can also combine Expert Pies with your own custom-built pie. M1 Finance really does try to make it as easy as possible to invest.
Fractional Share Investing
M1 Finances uses fractional shares to invest and build portfolios. Other robo-advisors, by comparison, don't always offer that.
Fractional shares allow you to put every cent that goes into your account to work. There's no cash just sitting in your account, not earning a return.
If you prefer to keep some cash in reserve, M1 Finance gives you that option. You decide how much cash to keep in your account. Once your cash balance passes that threshold, M1 Finance invests the rest according to your allocation.
Fees
Robo-advisors can charge fewer fees than traditional brokers. But, that doesn't mean you can escape fees entirely.
One way M1 Finance sets itself apart from the crowd is the fee structure. Since 2017, the platform has not charged any trading fees at all.
There are no markups or commissions if you meet the $100 minimum for taxable accounts or the $500 minimum for retirement accounts. Based just on the cost, it's a good choice for someone who doesn't have a lot to invest and wants to make every penny cost.
Smart Rebalancing and Simplified Tax Harvesting
M1 Finance is designed with investors who have the long-term in mind. It's not the best platform to use if you're interested in day trading.
With that in mind, the platform offers two features that are geared towards a long-term strategy:
Smart rebalancing
Tax loss harvesting
Rebalancing is important in any portfolio because it's a way to manage risk. If your portfolio becomes overweighted in any one direction, that can up your risk level and potentially throw off your returns.
M1 Finance uses an algorithm to rebalance your portfolio to make sure it stays on track with your goals and risk tolerance. This rebalancing happens every time you make a deposit to your account.
Tax loss harvesting, meanwhile, helps make your taxable investment account as efficient as possible. It just means selling off losing investments to balance out winning ones and minimize the taxes you pay on gains.
Like rebalancing, M1 Finance does this for you. You don't have to guess which investments to buy or sell.
That's an advantage if you're a beginning investor. And even if you're more seasoned, it's one less thing you have to worry about.
Online and Mobile Experience
M1 Finance is on par with other robo-advisors in offering desktop and mobile app account access.
With the desktop version, there's a single web page with one navigation menu to follow. It's not complicated and you'd have a hard time getting lost as you build your investment pie.
The mobile app has many of the same features as the desktop version. It works on iOS and Android devices and is free to use.
One area where M1 Finance lags a little is in its analysis tools. Essentially, the desktop and mobile apps let you manage your portfolio and check your allocation. The features don't go much beyond that.
For example, you can't dig deep into your investment performance using charts or graphs. There are no calculators or forecasting tools to estimate portfolio growth.
If you're the type of investor who values that level of analysis, you may be disappointed with the platform's features.
Research Tools
Some robo-advisors offer an extensive library of articles, white papers and other educational resources to help you grow your investing knowledge.
Again, this is an area where M1 Finance falls somewhat short.
There are some education tools available, including:
An Expert Pie screener to help you choose a pie
A section covering market news
An ETF ticker
A stock screener
The M1 Finance blog
These are all good to have and they do add value to the platform. But, they may leave some savvier investors wanting more.
One nice thing, however, is how M1 Finance handles frequently asked questions. In addition to providing written walk-throughs, the platform also includes video tutorials to answer investor questions.
The FAQ section covers a lot of ground, as far as how the platform works and how to use it. But again if you're looking for specific guidance or education on investing, you'll need to look elsewhere.
Should You Invest With M1 Finance?
M1 Finance could be right for you if you're investing for the long-term and you don't want to pay a lot of fees to build a portfolio.
It's also a solid choice if you're comfortable investing in stocks and ETFs and you don't need a lot of bells and whistles.
On the other hand:
It may be less appealing for someone who's looking to actively trade. The lack of investment options beyond stocks and ETFs may also be a turn-off for some.
Bottom line, M1 Finance is worth a look if you're in search of automated, free investing. But, don't discount talking to a human financial advisor as you pursue your investing strategy.