TD Ameritrade Essential Portfolios Robo-Advisor 2023 Review
Learn about the robo-advisory service called Essential Portfolios offered by TD Ameritrade, one of the major brokerages in the U.S.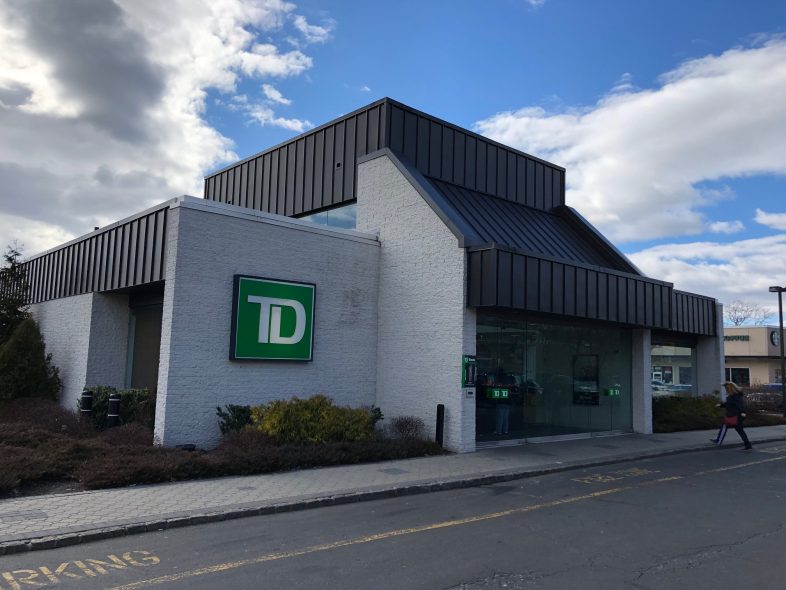 Robo-advisors have been around for over a decade so it's no wonder that larger financial firms have jumped into the digital-advisory space.
With over 200+ robo-advisors in the U.S., in early 2017, TD Ameritrade launched their robo-advisory arm, Essential Portfolios.
Still considered a newbie on the street, Essential Portfolios is an automated digital advisory program with the benefit of being backed by one of the world's largest financial firms.
So, how does Essential Portfolios stack up against other robo-advisors?
Here's what you need to keep in mind when deciding if Essential Portfolios is the best robo-advisor for you.
Essential Portfolios is great for...
Existing TD Ameritrade customers
Hands-off small investors
New investors
TD Ameritrade Essential Portfolios Pros & Cons
Benefits of Using a Robo-Advisor
Using a robo-advisor is becoming an increasingly popular way to invest your money online.
A robo-advisor is a digital investment tool that uses advanced technology to create a personalized investment portfolio based on an individual's risk tolerance and specific financial goals.
They make investing more accessible by offering the personalized service of a money manager with smaller initial investments and lower fees.
How Essential Portfolios Works
Opening an Essential Portfolios account requires a $5,000 minimum investment.
Based on the Modern Portfolio Theory (MPT), Essential Portfolios uses sophisticated software designed to build a diversified portfolio that balances risk with reward. They seek to optimize expected returns based on how much risk someone is willing to take.
It's free to open an Essential Portfolios account. You'll just need to answer a series of questions to get a recommended portfolio.
The questionnaire digs deeper into your financial aspirations compared to other robo-advisors. It takes about 15 minutes to answer questions such as:
Why are you investing?
What are your goals — Are you saving for retirement, education, something special or building wealth?
What's your timeline?
How much risk do you want to take — Lower, fairly low, medium, fairly high or higher?
The answers will be used to match you with one of the five portfolios offered.
In addition to easy to read performance charts and graphs, you'll be given a confidence score of how likely you are to achieve your goal.
If your confidence score is low and your portfolio is no longer on track, you'll automatically be given personalized ideas to get back on track. This might include increasing your monthly investment, delaying your target date or lowering your target amount.
You can choose to monitor the performance of your portfolio online or on the mobile app, or just forget about it and let your money grow.
Either way, Essential Portfolios will do the work for you, once you complete the questionnaire and add money to the account.
Whether you're looking to save for retirement or simply want to build wealth, Essential Portfolios will recommend a portfolio to help you reach these goals.
Types of Accounts
Essential Portfolios stands out from its competitors by offering one of the most expansive lists of account types offered by any robo-advisor.
In fact, when we spoke with an Essential Portfolios Specialist, they said it was easier to list the types of accounts they do not offer.
Investment Strategy
The Essential Portfolios investment strategy is to minimize risk by building diversified individual portfolios using low-cost exchange-traded funds (ETFs) recommended by Morningstar, an independent investment research firm.
Each portfolio is made up of a combination low-cost ETFs, which are from Vanguard and iShares, across five asset classes:
U.S. equity
International developed equity
Emerging markets equity
U.S. bonds
Non-U.S. bonds
Additionally, all portfolios allocate 1 percent of the total assets under management to cash. Cash accounts are used to pay quarterly advisory fees.
Fees
There is a $5,000 minimum investment to open an Essential Portfolios account.
They charge an annual advisory fee of 0.30 percent on total assets under management. This fee is automatically deducted within the first few weeks of the new quarter.
In addition, you'll pay a fee for each ETF in your portfolio. This is standard across all nonproprietary ETFs since almost all ETFs charge fees.
TD Ameritrade focuses on funding Essential Portfolios with a mix of five low-cost ETFs, with annual weighted expense ratios ranging from 0.06 percent for moderate growth, growth and aggressive portfolios to 0.07 percent for conservative and moderate portfolios.
Similar to other robo-advisors, TD Ameritrade does not charge commission fees for any eligible transactions in an investment account.
Rebalancing
There are many outside factors that can have an impact on an investment portfolio. As markets go up and down, your portfolio can go out of whack, sometimes unbeknownst to you.
Essential Portfolios offers automatic rebalancing at no additional cost. This ensures your portfolio stays within the initial asset allocation based on your individual risk tolerance.
Tax-Loss Harvesting
Essential Portfolios customers can elect to participate in automatic Tax-loss Harvesting (TLH) services at no additional cost.
Because the process is complex, TLH is a tax savings benefit previously reserved for people who paid top dollar for a professional money manager. Technology has now automated this process.
In its simplest form, TLH is an automated process that scans portfolios to identify investments that have declined in value. By selling these securities below the purchase price and replacing them with new investments, a loss is generated. From a tax perspective, this loss offsets the impact of taxable gains.
TLH can lower the amount of taxes you pay each year. When you file taxes, you can use harvested losses to offset up to $3,000 of capital gains or taxable ordinary income.
Online Experience
Essential Portfolio customers have the added benefits that come with being a TD Ameritrade customer.
Opening a new account online is easy and from there, you can fund your account and regularly track your investment progress online.
When you log into your account, you'll see a sleek dashboard on historical and current performance. Additionally, you can see the potential impact if you make changes to your investment strategy, before you actually make them.
Unlike some of their competitors, Essential Portfolios customers can speak to a live representative directly from the website.
Specifically, they've created an Essential Portfolios Specialist team that can be reached 24/7 via email, live chat or on the phone.
This team of specialists are highly knowledgeable about the portfolios and services available to customers who invest their money in Essential Portfolios.
Mobile Experience
You can manage your investments on-the-go, from your smartphone, with the TD Ameritrade Portfolios' app.
You can see account balances, historical charts, see how your account is doing, and more.
This app is available for iOS and Android devices.
Research Tools
Essential Portfolio customers benefit from TD Ameritrade's vast network of research tools.
From market commentary to webcasts, customers have access to a wide range of investment resources from their desktop or smartphone.
The Ticker Tape is TD Ameritrade's self-proclaimed brokerage hub where they bring up-to-date market analysis, tools and trend reports to your desktop or mobile device.
Covering a wide variety of topics like earnings reports, the economy and breaking news, The Ticker Tape was named Best Content-Driven Website in 2016 by Content Marketing Awards.
More in-depth technical driven investment reports are available for paid subscribers of TD Ameritrade's Market Edge.
If you don't have time to sit at a computer or look at your smartphone, thanks to the TD Ameritrade skill for Amazon Alexa, you can just ask Alexa.
Whether you want to know a stock price, index quote or latest market update, investors can ask questions such as, "Alexa, ask TD Ameritrade for the price of Apple." Alexa will respond with the latest financial information available.
Conclusion
It's important to consider your near and long-term financial goals as you shop around for the best robo-advisor for you.
Choosing to invest your money with TD Ameritrade's Essential Portfolios can be an excellent choice if you're looking to build a diversified portfolio with minimal fees, backed by one of the largest online brokerage firms.
If you're new to the investment world or prefer human interaction, having access to a dedicated team of Essential Portfolios specialists is a big benefit that not all robo-advisors offer.
As with any investment decision, it's important to do your research to find the best robo-advisor for you.
In addition to Essential Portfolios, some other robo-advisors to consider looking at are SigFig, Fidelity Go, and WealthFront.