Fidelity Go Robo Advisor 2023 Review
Learn about the robo-advisory service offered by Fidelity Investments. Find out how much it costs and how it builds your investment portfolio.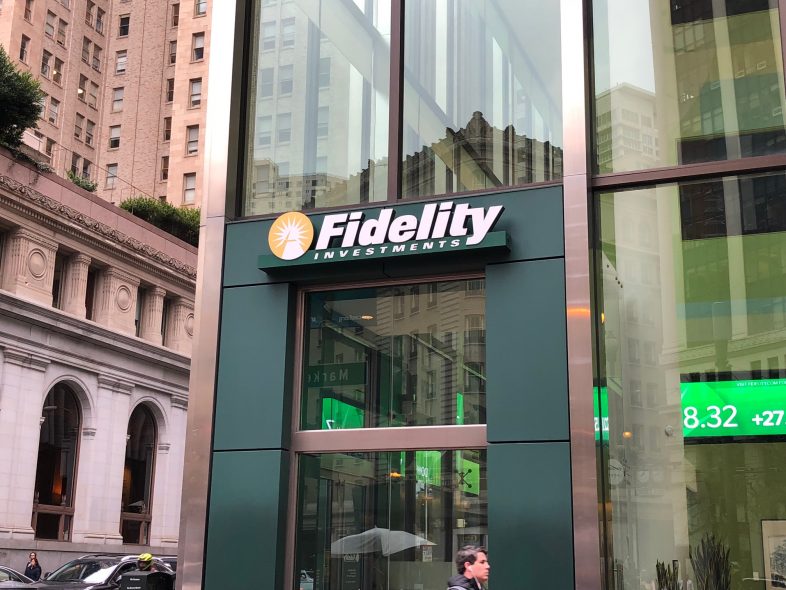 Having your money managed by a professional is no longer reserved for the ultra-wealthy.
Digital advisory services, known as robo-advisors, shook up the financial industry by offering online investment services for all types of investors.
Whether you have $10 or $100,000, robo-advisors can turn anyone into a seasoned investor.
So, big banks and investment firms started to take notice.
Mutual fund powerhouse Fidelity Investments entered into the digital advisory space when they launched Fidelity Go.
Recently, they've made headlines by changing their fee structure. By charging a flat advisory fee of .35 percent of the account balance, hidden costs and extra fees won't chip away at profits.
So, how does Fidelity Go stack up against other robo-advisors?
Here's what you need to keep in mind when deciding if Fidelity Go is the best investment solution for you.
Fidelity Go is Great for...
Beginner investors
Existing Fidelity customers
Passive investors
Cheap robo-advisory services
Benefits of Using a Robo-Advisor
Fidelity Go is a "robo-advisor", the term given to automated digital investment services that use a complex algorithm to manage investment portfolios.
Robo-advisory firms make investing more accessible by offering low initial investments and low fees.
By removing the middleman, a wealth advisor or financial planner, robo-advisors help choose and manage the best investments based on your individual risk tolerance and goals.
Compare Investment Options
Act now to maximize the growth of your finances with one of these investment platforms.
How Fidelity Go Works
Anyone can open a Fidelity Go account — with no money. In order to start investing your money, you'll need to maintain a minimum balance of $10.
To start investing your $10, or more, you'll be asked a series of questions about yourself and your risk tolerance level.
Based on the answers to the questionnaire, Fidelity Go will guide you through a suggested investment plan.
It details the type of investments that Fidelity Go will buy on your behalf, the percentages each investment makes up in your portfolio and why this investment plan makes the most sense for you.
From there you can open an account to start investing or wait until the time is right.
If you decide to invest your money with Fidelity Go, you'll have a portfolio made up of a mix of Fidelity's own proprietary mutual funds that include foreign stocks, domestic stocks, bonds, and short-term investments.
Once you're comfortable with the plan, you need to deposit or transfer a minimum of $10 to get started.
You have a few different ways to add money to your account.
You can:
Transfer money from an existing Fidelity account
Electronically transfer money from another institution
Write a check
Whether you're looking to increase your savings or plan for retirement, Fidelity Go invests and manages your money to help you reach these goals.
Types of Accounts
Fidelity Go manages personal investment accounts and retirement accounts including:
Taxable investment accounts (individual and joint)
Rollover IRAs
Portfolio Composition
Fidelity Go portfolios are made up of a combination of proprietary active and passive Fidelity Flex mutual funds.
They are generally made up of domestic or foreign stocks, bonds or short-term investments.
By investing in a variety of asset classes, commonly known as portfolio diversification, you're able to own thousands of financial securities at a very low cost.
Having a diverse portfolio reduces exposure to risk. In other words, you don't want to put all your eggs in one basket.
Investment Options
Fidelity Go has been around since 2016 but recently changed their investment strategy to only include proprietary owned funds.
These are funds that are only available to specific Fidelity customers, like Fidelity Go.
Portfolios include Fidelity Flex Funds that have zero expense ratios. As a globally recognized mutual fund advisor, no additional fees and this is good news for all investors.
The percentage and combination of each Fidelity Flex fund depend on your own risk tolerance.
You can expect Fidelity Go to recommend a combination of Fidelity Flex mutual funds, such as:
Fidelity Flex Mid Cap Value Fund (FFMVX)
Fidelity Flex U.S. Bond Index Fund (FIBUX)
Fidelity Flex Core Bond Fund (FLXCX)
Fidelity Flex International Fund (FULTX)
Fidelity Flex 500 Index Fund (FDFIX)
Fees
Fidelity Go charges an annual advisory fee of 0.35% on assets under management. They are very transparent with their fees — there are no additional embedded costs or fees.
Because Fidelity Go portfolios are made up of proprietary owned and managed funds, they have removed any extra fees associated with the fund.
Unlike other robo-advisors, Fidelity Go does not charge fund expenses.
They're one of the first robo-advisors moving to this fee structure, setting them apart by charging simple-to-understand fees with no hidden costs.
If you're thinking about opening an account but concerned about the fees, you can use the Fidelity Go fee estimator.
You input the amount of money you plan to have in your account to calculate the estimated total cost per month.
For example, if you have an account with a monthly balance of $5,500, you'll pay $4.80 each quarter.
This fee is automatically deducted from your account on a quarterly basis.
Similar to other robo-advisors, Fidelity Go doesn't charge withdrawal, transaction or rebalancing fees.
Additionally, you are not charged a fee if you choose to close your account.
However, you will owe the quarterly advisory fee. The prorated portion of the advisory fee is based on the number of days the account was active during that billing quarter.
The only additional expenses you might have to pay is associated with mutual fund shares held in the Fidelity Government Cash Reserves Fund. These expenses can be offset by a variable credit fee.
Tax Loss Harvesting
Fidelity Go does not offer Tax-loss Harvesting (TLH).
This is a disadvantage for Fidelity Go customers. Many competing robo-advisors have developed sophisticated software to generate greater tax savings for clients.
TLH works by identifying investments that have declined in value, to offset investments that have increased in value. By selling these investments below the purchase price, a loss is generated, thus offsetting taxable gains.
Although Fidelity Go does not provide TLH services, they do invest in their own proprietary mutual funds that include tax-advantaged municipal bond funds. Investing in these funds can help reduce your tax liability.
Online Experience
Account management, from opening an account to learning about your portfolio asset allocation, is done on online.
Unlike some of its competitors, Fidelity Go customers can speak to a live customer service representative. This can be done on the website through live chat or by calling the customer service number.
Along with 24/7 online account access, you'll receive a monthly email detailing account activity from the previous month.
Mobile Experience
Fidelity Go investors are customers of Fidelity Investments. They have access to a wide variety of additional services, including the Fidelity mobile app.
Although Fidelity Go does not have its own dedicated mobile app, the Fidelity mobile app lets you access your accounts whenever and wherever you want.
You can access tax forms, review your account and even read articles about Fidelity's investment products, among other benefits.
Research Tools
An added benefit by investing with Fidelity Go is that you have access to all the benefits available to Fidelity Investment customers. This includes their expansive Planning and Guidance Center.
From ways to set a budget or pay down debt, once you're a customer of Fidelity, you can access their numerous research tool to help you make more informed decision with your hard-earned money. You can even link all your other bank accounts to get a full analysis of your financial situation.
If you're looking to dig a little deeper into the types of Fidelity Flex funds that your money is invested in with Fidelity Go, you can access their own mutual funds research tool.
You can look up a fund's performance to learn or compare details, such as:
Fund objective
Expense ratio
Asset allocation
Strategy
Risk
In addition, you can even find out the individual(s) who manage the fund, and for how long they have been managing the fund for.
Since Fidelity Investments is one of the leading global mutual fund provides, having access to this type of information is an added benefit for all customers, even if you only use their robo-advisory service.
Conclusion
Fidelity Investments has earned its place on the global market as one of the top investment firms, so it's no wonder that Fidelity Go is giving competitors a run for their money.
With a zero minimum requirement to open an account and straight-forward advisory fee structure, Fidelity Go is opening investment opportunities for everyone.
They offer personalized, results-driven, low cost, diversified investment portfolios, and services, supported by a mutual fund giant, for a fraction of the cost of their more traditional financial advisors.
It's clear that Fidelity Investments continues to transform money management services and is here for every type of investor.