Truist Invest Robo-Advisor 2023 Review
Our review of the Truist Invest robo-advisory platform looks at the fees, investment options, and features that automate and simplify your investing strategy.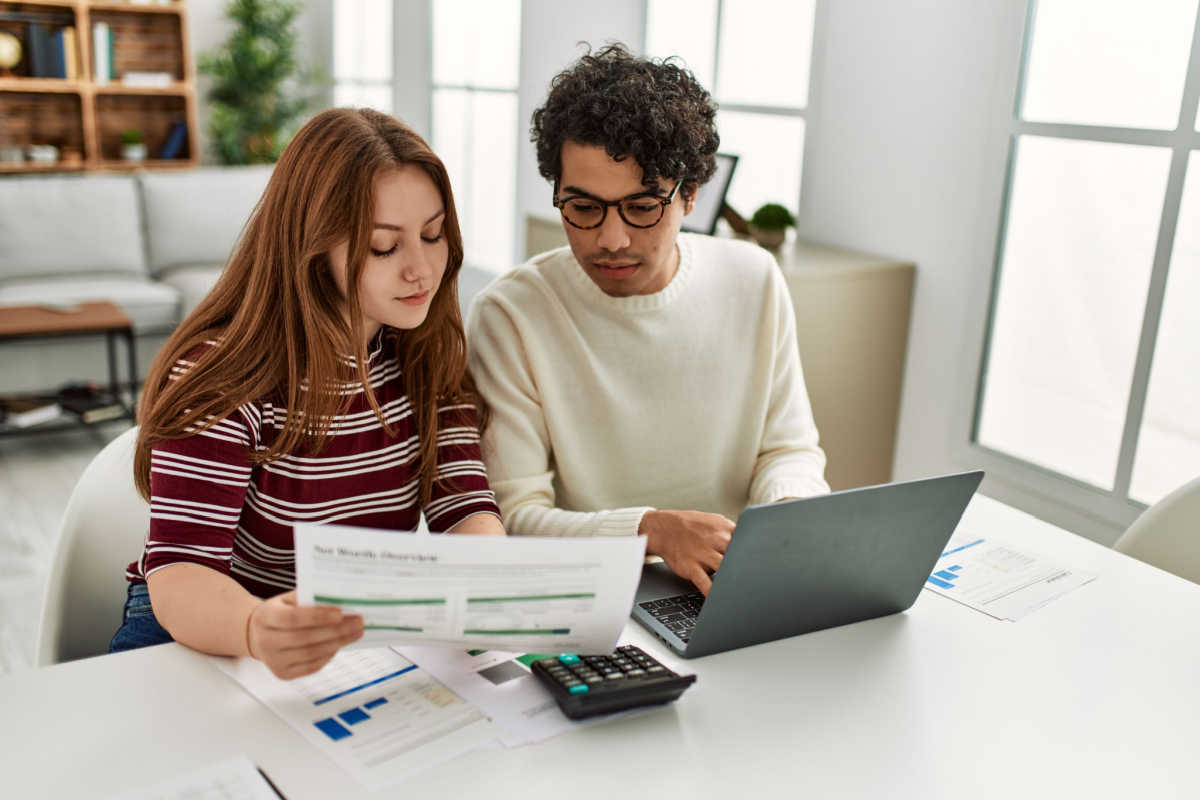 Investing is an important step in building wealth. Truist Invest makes it easy to grow a diversified portfolio where you bank.
In the tradition of other robo-advisors, Truist offers simplified, automated investing. You can choose from a self-serve option or get access to financial advisors when needed.
Truist Invest is designed to be an alternative to Fidelity, Schwab or Vanguard. It may be an option to consider if you have at least $5,000 to invest.
Ready to start investing? Our Truist Invest review offers a closer look at how this robo-advisor works.
Truist Invest is good for…
Investors who are interested in automated trading
Individuals who have at least $5,000 to open an investment or retirement account
People who may need access to financial advisors from time to time
Truist Bank customers who want to keep their investment accounts in the same place
Beginning investors who want a simplified way to get started in the market
Truist Invest Robo-Advisor Pros & Cons
Types of Accounts Offered
Truist offers two account options:
Truist Invest
Truist Invest Pro
Both fall under Truist's robo-advisor umbrella since you can use either one to invest automatically. And both require a $5,000 minimum investment to open.
There's a difference, however, in what you get with each account option.
When you open a Truist Invest or Truist Invest Pro account, you get a personalized portfolio. You can set up automatic deposits and Truist invests your money for you.
Truist Invest is completely self-serve. With Truist Invest Pro, on the other hand, you can get a professional touch.
When you sign up for Truist Invest Pro, you have unlimited access to registered financial advisors.
That can be a huge advantage if you want to talk to an advisor about:
How to choose the right asset allocation
Different ways to manage risk
What you need to do to reach your retirement goals
How different investments work
Any other investing questions you might have
Having an advisor on hand is something you don't always get with other robo-advisor platforms. So that's one reason you might favor Truist Invest Pro if you're looking for the best brokerage.
Truist Invest vs. Truist Invest Pro
| Platform | Truist Invest | Truist Invest Pro |
| --- | --- | --- |
| What you get | Automated investing | Automated investing with unlimited access to financial advisors |
| Minimum investment | $5,000 | $5,000 |
| Cost | 0.50% annual fee (or $90 minimum annually) | 0.85% annual fee (or $90 minimum) |
| How to open | Online | Online by appointment |
Truist Invest could work fine for someone who's comfortable directing their portfolios themselves. But Truist Invest Pro could be worth the higher fee if you want to be able to talk to a financial advisor when you need to.
Investment Options
Truist takes a completely automated approach to helping investors build wealth.
When you sign up to open an account, you'll be guided through an online questionnaire. Some of the things you'll need to tell Truist include your:
Age
Marital status
Income
Risk tolerance
Investment goals
Truist then takes that information and uses it to create a portfolio recommendation.
For example, say that you're 43 years old and single with two kids. You're interested in investing to retire and you take a moderate approach to risk.
You plan to retire at 65 and you have $700,000 saved already. Based on those details, Truist might recommend a portfolio that's 73% stocks and 27% bonds, which would give you approximately $1.73 million by the time you retire.
Pro tip: Truist uses Monte Carlo simulations to generate portfolio projections.
If you decide to move ahead, Truist invests your money in exchange-traded portfolios (ETFs) that are tailored to your risk tolerance and goals.
You don't have the ability to trade individual stocks or ETFs here. There's no fractional share investing, IPO investing or cryptocurrency trading either.
But that reflects Truist's automated investing approach, which you might prefer if you want a simple way to build wealth.
Management Fees: What's the Cost?
Robo-advisor platforms typically charge an annual advisor fee. The fee is usually a percentage of assets under management.
Truist Invest follows the same approach. Here's how the fees compare:
Truist Invest: 

0.50% (or $90 annual minimum)

Truist Invest Pro: 

0.85% (or $90 annual minimum)
How does Truist Invest compare to other robo-advisors like Betterment, Wealthfront and Fidelity Go?
In general, a typical robo-advisor fee is usually somewhere between 0.25% and 0.35%. So, you can see at a glance that Truist Invest and Invest Pro are more expensive.
However, the 0.85% fee you'll pay for Truist Invest Pro is still less than the 1% fee that traditional financial advisors often charge. So even though it's more expensive than other robo-advisor services, it's still cheaper than working with an independent advisor.
Are Tax Loss Harvesting and Automatic Rebalancing Included?
Tax loss harvesting and rebalancing are invaluable for building wealth.
With tax-loss harvesting, you use investment losses to balance out capital gains. That can help reduce what you owe in capital gains tax if some of your investments outperform others.
Rebalancing is a strategy that aims to keep your portfolio in line with your goals. Regular rebalancing can help you to manage risk.
Truist Invest analyzes your portfolio daily to look for opportunities to rebalance and harvest losses. Those benefits are not always included with other robo-advisors.
Online and Mobile Experience
If you'd like to open a Truist Invest account, you can do that online. It takes just a few minutes to create your account and start investing.
You'll need to schedule an appointment online to open a Truist Invest Pro account. You can talk with a Truist Invest expert over the phone or via video call.
Once you're investing with Truist you can manage your accounts online or through the Truist mobile app.
Customer service is available by phone or you can get help at a branch. There is no live chat support option.
Research and Investing Tools
Having access to investment research tools is something you might be interested in if you want to learn more about the markets.
Since Truist Invest is a robo-advisor, there aren't a lot of extra bells and whistles in terms of tools.
You do get access to product support and service specialists. And of course, you can talk to a financial advisor if you have an Invest Pro account.
Truist also offers a library of educational articles that offer a great introduction to investing.
Should You Invest With Truist Invest?
Truist Invest might be worth a look if you're already a Truist banking customer and you're ready to start growing your portfolio.
You might consider Truist Invest if you:
Have at least $5,000 to start investing
Want to automate your investments and monitor them online
Would like access to financial advisors from time to time
Tax-loss harvesting and rebalancing add to Truist's appeal, as not all robo-advisors offer those features.
It's important, however, to consider the advisory fees. If you're looking for the most budget-friendly robo-advisor, Truist isn't it.
Overall, we'd recommend Truist Invest for people who want to make investing as easy as possible and are comfortable with the fees.