J.P. Morgan Brokerage 2023 Review: Self-Direct & Automated Investing
Find out whether the Chase You Invest self-directed brokerage is a good choice if you want to invest in stocks, bonds, mutual funds, and more.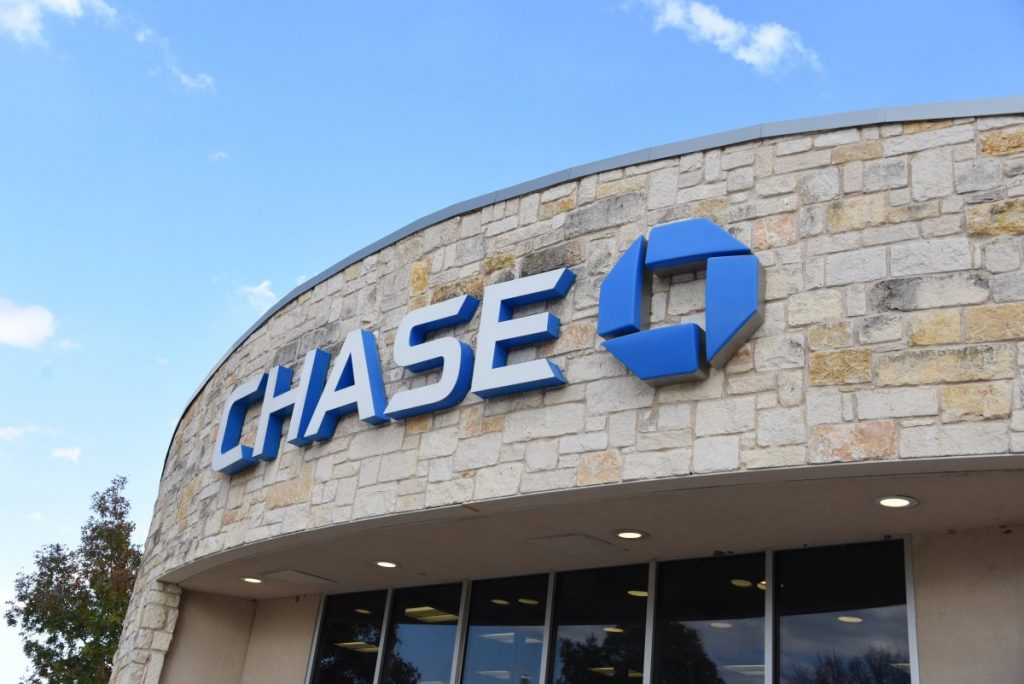 Self-directed investing is designed to appeal to investors' DIY side.
With a self-directed trading account, the power to choose investments is in your hands. You can invest through an online brokerage and build a portfolio without the fees financial advisors charge.
J.P. Morgan Self-Directed Investing, formerly Chase You Invest, is one option you might consider for commission-free trading.
You can choose from thousands of investments and track your portfolio conveniently online. Automated investing is also an option if you prefer the robo-advisor route.
Wondering if investing with Chase might be right for you? Our J.P. Morgan brokerage review covers the most important things to know before opening an account.
J.P. Morgan is Good for…
Investors who are comfortable with self-directed trading and choosing their own investments
People who want to trade a variety of securities commission-free
Beginners who are looking for a simple way to build a diversified portfolio
Retirement investors hoping to build wealth through an IRA
Chase Brokerage Pros & Cons
Types of Accounts Offered
J.P. Morgan offers several account options under the self-directed trading umbrella. Depending on your needs and goals, you can choose from:
Individual taxable investment accounts
Traditional IRAs
Taxable investment accounts allow you to trade stocks and other securities, with no annual contribution limits. If you sell investments at a profit, capital gains tax applies.
IRAs, on the other hand, are tax-advantaged.
Traditional IRAs allow for tax-deductible contributions. Qualified withdrawals are taxed at your regular income tax rate.
Roth IRAs don't offer deductible contributions. But qualified withdrawals are always 100% tax-free.
There's no option to open a SEP IRA, which is something you might be interested in if you're self-employed. But you can open any of these accounts with a $0 minimum deposit.
That's an advantage over other brokerages which may require you to have $1,500, $2,000 or more to start investing.
You can also choose from taxable accounts or IRAs if you'd rather choose automated investing with J.P. Morgan. The minimum investment for automated investing is $500.
Are There Different Account Tiers?
Brokerages can offer multiple account tiers for self-directed or automated investing. The tier you're in can determine what features or benefits you have access to and what you'll pay.
With J.P. Morgan, there are no tiers. Instead, there are distinctions between self-directed and automated investing.
Self-Directed Investing is what it sounds like: You direct your investment choices. You can schedule a free financial checkup with a J.P. Morgan wealth advisor but otherwise, you're on your own.
Automated Investing is J.P. Morgan's robo-advisor service.
When you open an automated investing account, J.P. Morgan builds a portfolio for you based on your age, risk tolerance and investment goals.
You deposit money into the account and J.P. Morgan does the rest, choosing investments for you. Automated Investing is better suited to investors who want to be less hands-on with building wealth.
Investment Options
Variety is a good thing for building a diversified portfolio. Having a mix of different investments can help with managing risk.
Your options for investing with J.P. Morgan depend on whether you're going the self-directed or automated route.
Self-directed
With self-directed trading, your investment options include:
Stocks
Exchange-traded funds
Mutual funds
Options
Fixed-income investments (bonds)
There's no cryptocurrency trading or forex trading. But overall, you still have a good mix of investment options.
Automated
With automated investing, portfolios are built around J.P. Morgan ETFs and cash. You'll be assigned to one of four portfolios, based on the responses you provide:
Conservative
Moderate
Growth
Aggressive
Each portfolio includes a different mix of fixed income and stocks. The conservative portfolio, for example, holds 75% fixed income and 25% stocks. The aggressive portfolio, on the other hand, holds 10% fixed income and 90% stocks.
If you're not sure which investments to choose with self-directed trading, the Portfolio Builder tool can help.
How Portfolio Builder works
Portfolio Builder helps you design a target asset allocation, fine-tune investments, and place trades.
You can access Portfolio Builder through the Chase mobile app. You'll need a $2,500 minimum balance to use this tool.
Here's how it works:
Log in to the Chase mobile app
Open the Portfolio Builder tool
Answer questions about your investment goals and how much you plan to invest
Get your target allocation recommendation, based on your answers
Portfolio Builder makes choosing an allocation simple. And you can review the allocation first to decide if it's right for you.
Remember, the allocation you receive is a recommendation online. It's not a substitute for professional financial advice.
But if you want to talk to a pro, you can schedule a free checkup with a J.P. Morgan advisor online.
Fees: What's the Cost?
Fees matter when building a portfolio. The more you pay in fees, the bigger the dent in your returns.
J.P. Morgan is a fee-friendly brokerage option. When you choose self-directed trading, you pay:
$0 commissions for online stock and ETF trades
$0 commissions for options trades
$0 commissions for mutual fund trades
There is a $0.65 per contract fee for options. And if you need help to complete a mutual fund trade, there's a $20 fee for that. Calling in stock or ETF trades will also cost you $25 per transaction.
With automated investing, you're paying an annual fee instead. The current fee is 0.35%, but that's still well below the 1% fees financial advisors typically charge.
Besides trading fees, there are other costs to keep in mind.
For example, you don't want to overlook expense ratios for ETFs or mutual funds. These are fees you pay to own the fund on an annual basis.
Chase also charges some miscellaneous fees for things like:
Brokerage account transfers
Wire transfers
Stop payments
Check returns
Legal transfers
Are Tax Loss Harvesting and Automatic Rebalancing Included?
Tax-loss harvesting and automatic rebalancing do two things for your portfolio: they help with minimizing your tax bill on investment gains and keep your asset allocation on an even keel.
Those things are important for keeping your portfolio aligned with your goals.
If you're paying more in taxes than you need to, that means you keep fewer returns. If you're not rebalancing regularly, you could end up taking on too much or not enough risk with your investments.
Rebalancing is included with J.P. Morgan Automated Investing accounts. So you don't have to worry about keeping your asset allocation on target yourself.
Tax loss harvesting isn't included with self-directed or automated investing. That means you'll have to handle that yourself if you'd like to maximize your portfolio's tax efficiency.
Online and Mobile Experience
J.P. Morgan makes it easy to access your investment accounts. You can log in online or manage them through the Chase mobile app.
Overall, both are easy to use and navigate. And if you have questions, you can access the help center online to check the most common FAQs.
The Chase mobile app has a 4.4-star rating in the Google Play Store. It has a 4.8-star rating in the Apple App Store.
It's free to download and use the app. In addition to your investment accounts, you can also view your Chase bank accounts through the app.
Research and Investing Tools
Chase offers a number of tools to help you manage your investments. One of the best is the Portfolio Builder feature, which can be a huge help when choosing how to invest.
You also have access to other tools, including:
Stock screeners
Watchlists
J.P. Morgan market research and analysis
Other online brokerages can offer more in the way of research and analysis tools. But overall, what you get with J.P. Morgan is a good starter pack for both beginning and more experienced investors.
Should You Invest With J.P. Morgan?
Like any other financial decision, you'll want to compare other online investing platforms before making a final decision.
Investing with J.P. Morgan could be a great choice if you want self-directed trading with commission-free trades. And the automated investing option might be appealing if you prefer a simplified approach.
Before choosing a brokerage, remember to consider cost, account types, ease of use, and the range of investment choices available.