Chase Brokerage Review: Should Invest With It?
Find out whether the Chase You Invest self-directed brokerage is a good choice if you want to invest in stocks, bonds, mutual funds, and more.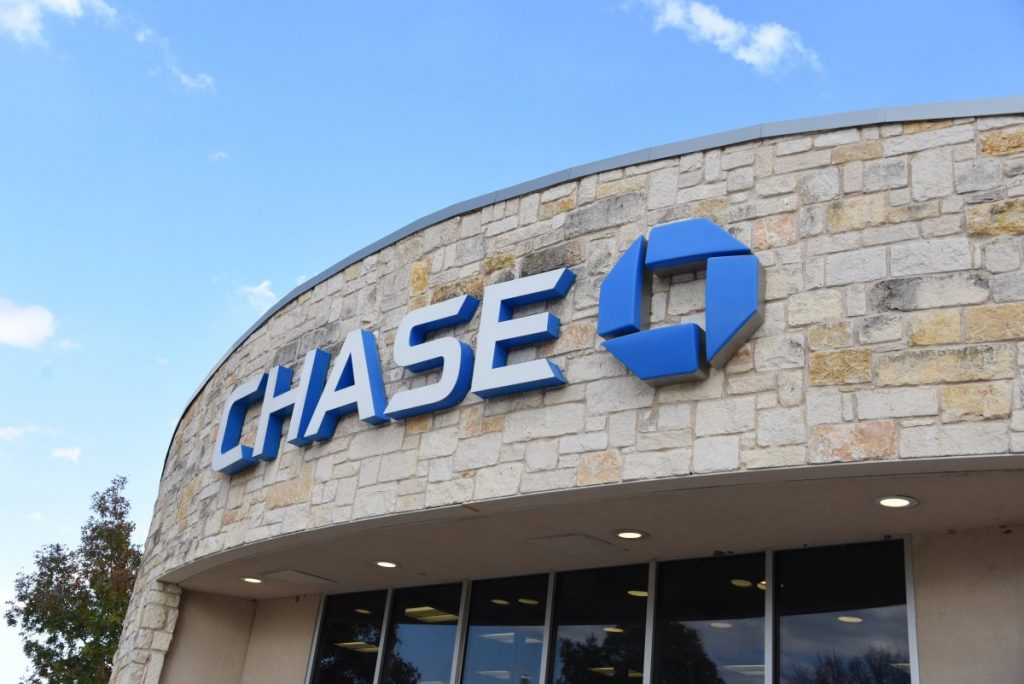 Self-directed investing is designed to appeal to investors' DIY side.
Instead of relying on a broker to choose investments, the power is in your hands. Online brokerages can help you build a portfolio from the ground up, at a fraction of what you might pay to a professional advisor.
Chase "You Invest" offers self-directed trading that's free to get started.
If you already bank or have a credit card with Chase, investing could be a natural next step. And if you're investing online for the first time, a self-directed platform may seem like a good way to get started.
Learn everything you need to know about Chase You Invest before you open this brokerage account.
Chase You Invest Is Good For…
Investors who want to test the trading waters before paying a fee
Someone who's comfortable buying and selling investments on their own
Taxable and retirement investing
Simplified diversification
Chase Brokerage Pros & Cons
Pros
Cons

$0 minimum to start investing
First 100 trades commission-free
Low $2.95/per trade commission thereafter
Cash balance earns interest
Online and mobile app access

Commission-free trades are limited to U.S. stocks and ETFs
Commission-free trades are valid for the first year only
You need at least $5,000 to use the Portfolio Builder tool
Types of Accounts Offered
Chase You Invest offers both taxable and tax-advantaged self-directed accounts.
Taxable brokerage accounts can be individual or joint.
On the retirement side, you can choose between a traditional or Roth IRA.
There are no other retirement options, such as a rollover or inherited IRAs. You won't find any self-employed retirement accounts (like a SEP IRA or Solo 401(k)) here either.
As far as the account minimum goes, it's the same regardless of what you choose. All accounts can be opened with $0.
That's a plus compared to other self-directed brokerages that expect you to have $1,000, $5,000 or more to get started.
The commission-free trading perk also applies. But, there are some conditions. We'll dig into how that benefit works a little later.
Are There Different Account Tiers?
Some self-directed brokers offer multiple account tiers.
For example, you might have one type of account if your balance is below $100,000. Once you pass that threshold, you move up to the next tier.
Chase You Invest doesn't have tiers; all accounts are treated the same.
So is that a good thing or a bad thing?
It depends on what you're looking for in a self-directed account.
Some online platforms charge lower fees the higher your balance goes. Others only offer benefits like tax loss harvesting or automatic rebalancing once you get to a certain level.
Both features are good to have for keeping your portfolio on track. But if you're okay without a lot of extra frills or you plan to keep a lower balance in your account, then tiers may not matter.
Investment Options
There are so many ways to invest and Chase You Invest offers a good variety of options.
Currently, you can use a self-directed account to invest in:
Stocks
Exchange-traded funds (ETFs)
Fixed income (which is another way of saying bonds)
Mutual funds
You can pick and choose what you want to trade, based on your desired allocation.
Chase You Invest offers an additional feature that can help you create a diversified portfolio: the Portfolio Builder tool.
How Portfolio Builder Works
Portfolio Builder is available through the Chase app. Using it starts with answering some simple questions, including:
What your investment goals are
How much you plan to invest initially
What you can contribute monthly
The Portfolio Builder then designs a target portfolio allocation based on your answers.
You can review all the investments included the portfolio, including their fees and most recent sale price. From there, you can decide whether you want to invest in that portfolio or not.
The choices include ETFs and stocks from different asset classes, including U.S. and international stocks, commodities and core fixed income.
There are a couple of things to know about the Portfolio Builder.
First, you need at least $5,000 to use it. It does you no good if you're opening your account with $0.
Second, the Portfolio Builder is only a tool you can use for guiding your investment choices. It shouldn't be considered as professional investment advice on Chase's part.
Are Managed Portfolios an Option?
If expert advice is what you're looking for, you might prefer a managed portfolio approach.
Managed portfolios are designed by a professional money manager. That's a plus if you don't know a lot about investing and you're worried about making a bad trade.
There are several online brokerages that offer managed portfolios as an option.
Right now, Chase You Invest isn't one of them.
They are in the works, however. Chase is planning add managed portfolios to You Invest in the near future and you can get on the waitlist now if you'd like to sign up.
Fees: What's the Cost?
Fees can work against your investing goals. You may be getting great returns from your investments but it doesn't matter if you're handing a big chunk of them back in fees.
Compared to other self-directed brokerages, Chase is one of the more fee-friendly options.
Every new account comes with 100 commission-free trades. But how those trades are applied to your account depends on whether you have a Chase bank account.
Here's how the free commissions work, based on your Chase account status:
Standard
100 commission-free stock & ETF trades the first year
Available to anyone who opens a You Invest account
Relationship
100 commission-free stock & ETF trades every year
Available if you have an existing Chase Premier Plus checking account
Premier
Unlimited commission-free stock & ETF trades
Available for Chase Private Client, Chase Sapphire Banking, J.P. Morgan Private Bank and J.P. Morgan Securities clients
If you have Standard or Relationship status, you'll pay $2.95 per stock & ETF trade once you exhaust your free ones.
There's no fee for mutual fund trades; fixed income trades cost $1 per bond.
There are no account maintenance fees or minimum balance fees. That's another way Chase You Invest is different. At other online brokers, you may pay a flat fee each year just to have an account.
If you need help from a Chase You Invest rep to execute a trade, be prepared to pay a fee. Stock and ETF trades will cost you $25 each, while mutual fund trades are $20. Bond trades are still just $1.
Besides trading fees, there are other fees to keep in mind.
Those include the expense ratio for individual funds and ETFs. The expense ratio is fee that the fund itself charges annually. These don't come from Chase.
Chase does, however, charge fees for things like:
Transferring or terminating your accounts from You Invest
Wire transfers in or out of your account
Returned checks if you make a deposit by check
Are Tax Loss Harvesting and Automatic Rebalancing Included?
Tax-loss harvesting and automatic rebalancing do two things for your portfolio: they help with minimizing your tax bill on investment gains and keep your asset allocation on an even keel.
Those things are important for keeping your portfolio aligned with your goals.
If you're paying more in taxes than you need to, that means you keep fewer returns. If you're not rebalancing regularly, you could end up taking on too much or not enough risk with your investments.
Chase You Invest currently doesn't offer these features, which some investors might see as a drawback.
Loss harvesting and rebalancing are things you can do yourself but it's a little stressful when they're done for you automatically. There are other online brokers that do include these features, but you might need a higher account balance to access them.
Online and Mobile Experience
One of the most appealing things about using Chase You Invest is that it seamlessly integrates into the Chase mobile app.
If you have a Chase checking or savings account, you can log into your You Invest account right from the Chase mobile app.
The overall design of Chase You Invest is sleek and straightforward. It's very easy to see your balance at a glance and execute trades.
Since You Invest is relatively new, it's possible that additional features may be added down the line.
Research and Investing Tools
The best tool Chase You Invest offers is the Portfolio Builder tool.
It can take the pressure of choosing the right allocation off your shoulders.
In terms of other tools, you also have access to the Learning & Insights library.
Otherwise, the tool selection is relatively limited.
Should You Invest With Chase You Invest?
Like any other financial decision, you'll want to compare other online investing platforms before making a final decision.
Remember to consider cost, account types, ease of use and the range of investment choices available.
Chase You Invest could be a great choice for bargain-seeking investors and newer investors just starting out.
The platform is very easy to use and 100 commission-free trades you get to start is a nice incentive you won't find with other online brokerages.
While you don't get some of the features other platforms offer (such as tax loss harvesting) Chase You Invest makes up for it with affordable trading.
Compare Best Accounts Now