Moomoo Brokerage 2023 Review: Technical Analysis Tools Alongside Free Trades
Our review of the Moomoo brokerage platform looks at the free stock trades and technical analysis tools that can be great for beginner and advanced investors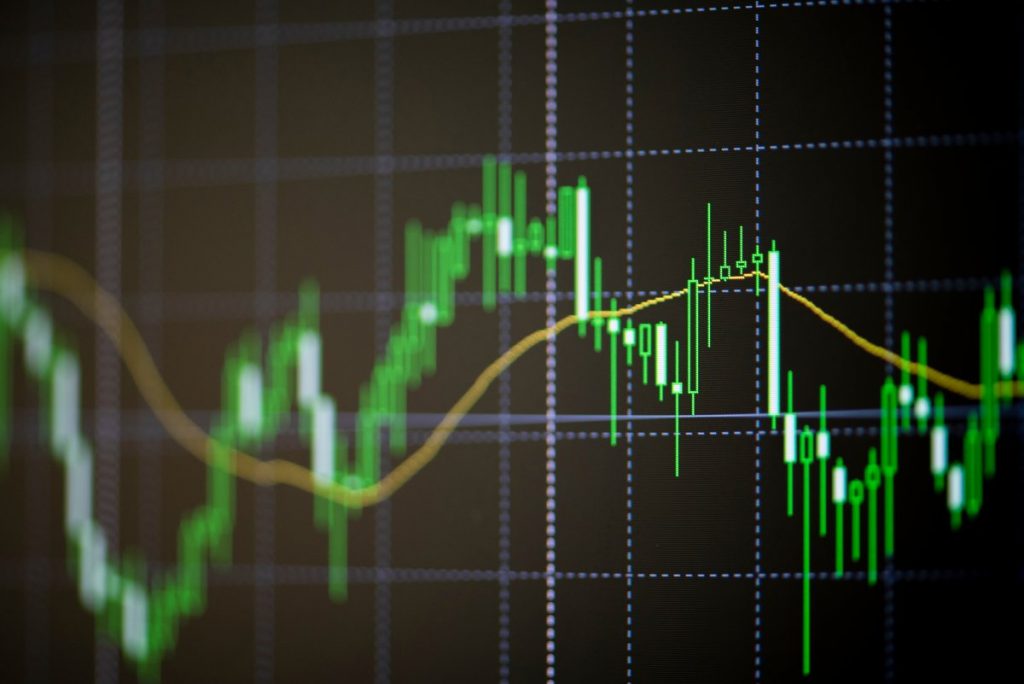 When deciding where to invest online, you may be interested in a platform that prioritizes smart trading technology.
Moomoo offers intuitive trading for first-time and professional investors who want to build a better portfolio.
This investment app sets itself apart from other online brokerages like Fidelity, Schwab or Vanguard.
It offers a wide range of trading tools.
Probably the best part:
Moomoo offers commission-free trades of U.S stocks, options and exchange-traded funds.
But is Moomoo the right place for your money?
Before you open a brokerage account here, it's helpful to know more about how it works and what makes Moomoo unique.
Dive into this Moomoo review to learn the ins and outs of this innovative online trading app.
Moomoo brokerage is good for…
Beginning investors who more than just a basic online trading platform
Experienced investors seeking high-level market insight for making trading decisions
Investors who want to trade stocks, ETFs, options and ADRs commission-free
Active traders who rely on technical analysis and need a fast trading platform
Moomoo Brokerage Pros & Cons
Types of Accounts Offered
With some online brokerages, you may have multiple account options to choose from. 
Moomoo, however, offers just one account type: a standard brokerage account.
Whether that's a pro or con for you depends on what you're looking for in an online brokerage.
If you want to invest for retirement, for example, you'd need to look elsewhere. But if you want a convenient and accessible account for day trading or buy and hold investing, Moomoo could be a good fit.
There's no minimum deposit required to open a Moomoo brokerage account.
That's a plus if you're a beginning investor who's just getting started.
You can open an account online or through the Moomoo app and the process for both is quick and simple.
SIPC insurance
Moomoo offers SIPC protections for customers, up to $500,000.
That includes $250,000 for claims for cash.
So if you're wondering, is Moomoo legit? The answer is yes.
Investment Options
Moomoo allows you to invest in one of four types of securities:
U.S. stocks
Exchange-traded funds
Options
ADRs (American Depositary Receipts)
Compared to other online brokerages or robo-advisors, Moomoo doesn't offer as many ways to invest.
For example, if you want to trade futures, cryptocurrency or invest with fractional shares, you won't be able to do that here. Mutual funds and bonds aren't available either.
But again, whether this is a pro or con for you depends on your investment strategy.
If you're a day trader focused on stocks and options, for example, then you may be fine with what Moomoo offers.
On the other hand, if you want to diversify with a wider range of securities this brokerage may not be the best choice.
Are managed portfolios available?
Moomoo doesn't offer any type of managed portfolios. It's strictly a DIY trading platform for investors of all experience levels.
Managed portfolios are designed to make investing easier and hassle-free.
With managed portfolios, your brokerage puts together a mix of investments for you. So you don't have to choose which stocks or funds to invest in.
Moomoo Management Fees: What's the Cost?
Investment fees can detract from your returns. Every brokerage is different when it comes to fees, though many of them have moved toward commission-free trading.
If you're considering investing with Moomoo, you won't have to pay commission fees for:
U.S. stock trades
Exchange-traded funds (ETFs)
Options
ADRs
Overall, Moomoo is low-cost compared to some online brokerages like Betterment, Wealthfront and Fidelity Go.
There are no platform fees but there are a few other fees to be aware of.
Outgoing domestic wire transfer fee: $25
Outgoing international wire transfer fee: $45
Outgoing stock transfer fee: $75 per stock
Phone-assisted trading fee: $10
Paper statement fee: $3
Since Moomoo offers ETFs for trading, you'll also need to be aware of individual fund expense ratios.
The expense ratio represents the annual cost of owning a specific fund, expressed as a percentage of fund assets.
The upside is that ETFs tend to be lower cost compared to traditional mutual funds. When choosing investments with Moomoo, you can check out individual fund prospectuses to compare expense ratios.
Are Tax Loss Harvesting and Automatic Rebalancing Included?
Tax loss harvesting and rebalancing can help make managing an investment portfolio easier.
When you harvest losses, you're selling off losing stocks to offset your capital gains. This can help reduce the taxes owed on your investments for the year.
Rebalancing means realigning your portfolio with your investment goals periodically. That's important for managing risk.
Some online brokerages offer one or both of these features to investors. Moomoo, however, does not.
Again, this platform is designed for DIY investing. So if you want to harvest losses or rebalance, you'll need to handle those tasks yourself.
Online and Mobile Experience
Opening an account with Moomoo is relatively simple.
You can open an account online or through the Moomoo mobile app.
The app is available for download on iOS and Android devices.
If you're investing online, you can download Moomoo for Mac and Windows.
Customer service is available via email. There's no customer support phone number listed on the website and live chat isn't available.
That could be an inconvenience if you need help with your account and time is of the essence.
Other online brokerages may offer more options for getting in touch with customer service representatives or investment experts.
Research and Investing Tools
Having access to investment research tools can be helpful when building a portfolio.
Look:
This is where Moomoo really shines as a trading platform.
Moomoo offers an intuitive trading platform and they're constantly tweaking it to improve its performance and accessibility.
In terms of research and investing tools, here's a quick rundown of what's included:
Access to real-time Level 2 market data
Investment charts and technical indicators
Ratings and insights from third-party researchers
Insight into capital flows
Intuitive graphs for fundamental analysis
Customizable stock screeners
Smart alerts for tracking individual securities
Moomoo's research and analysis tools are designed to help you make smarter investment decisions.
For example, with Level 2 market data you can see real-time bid and ask prices for individual stocks. If you're an active trader or you trade options that can be helpful for determining when to buy or sell a particular security.
Some online brokerages offer even more research and analysis tools.
But overall, Moomoo gives you a solid base to work with for choosing what to trade.
If you're an investor who likes to have visuals (i.e. charts, graphs, etc.) to compare securities, you can find those things here. And Moomoo's trading platform boasts lightning trades so you can move quickly when you need to.
Should You Invest With Moomoo?
Moomoo is best suited to a specific type of investor and may work better for some people than others.
For instance, if you're an active trader who's focused on stocks, ETFs, options and/or ADRs then Moomoo could be a great fit. It's low-cost and the trading platform is user-friendly, even for a newer investor.
On the other hand, you might want to look elsewhere if you need a broader range of investment options or you want more than just a brokerage account.
Moomoo likely isn't right for you if you want managed portfolios, for example, or you'd like to try your luck with cryptocurrency investing.
Overall, what Moomoo does--offering low-cost trades for investors focused on stocks, ETFs, options and ADRs--it does well.
But it's important to compare individual brokerage accounts with your investment goals and style to make sure they're a good match.