Fidelity Brokerage 2023 Review
Our review of Fidelity Investments looks at the brokerage accounts available, investment options, fees, and other financial advisory features and services.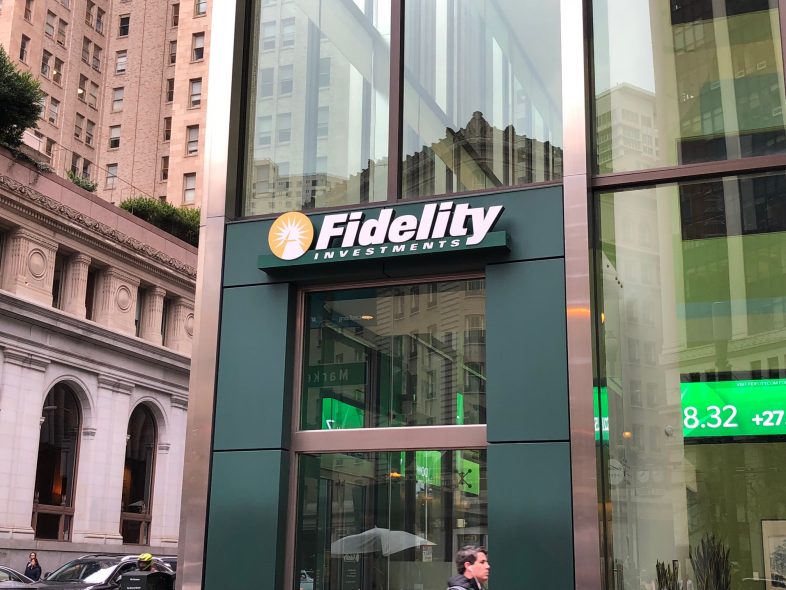 Online brokerages make investing and building a portfolio easier.
But which one is the best place for your money?
Fidelity offers online brokerage accounts for new and experienced investors. It's a great choice if you're a DIYer, want a robo-advisor or need portfolio management. 
Opening a Fidelity Investments brokerage account is fairly simple. But before you decide to invest, it helps to know what you can expect. 
This Fidelity brokerage review offers a detailed look at how it compares to other online brokerages. If you're not sure whether Fidelity, Vanguard or another brokerage is right for you, this guide can help you decide. 
Fidelity is good for…
Investors who want low-cost trading options
Individuals who want to invest with fractional shares
People who want to invest with a robo-advisor 
Investors who need a managed portfolio option
Fidelity Brokerage Pros & Cons
Types of Accounts Offered
Fidelity offers both individual and joint brokerage accounts. 
You can open a brokerage account by yourself or with someone else. Fidelity lets you open your brokerage account online and it takes just a few minutes. 
There's no minimum required to open an account with Fidelity. But you may need a minimum amount to invest in some of Fidelity's mutual fund offerings.
We should also point out in this Fidelity brokerage review the other account types you can open. 
Those include: 
Traditional and Roth Individual Retirement Accounts
Rollover IRA accounts
Roth IRAs for kids
Cash management accounts
529 college savings accounts
Brokerage accounts for business
SEP and SIMPLE IRAs
Solo 401(k) plans
Custodial accounts
Managed accounts
ABLE Savings accounts
Annuities
Trusts
Charitable giving accounts
That's good to know if you have other financial goals you're working on, like planning for retirement or college. 
For this rest of this Fidelity brokerage review, we'll concentrate on brokerage accounts only. 
Are There Different Account Tiers?
It's not unusual for robo-advisors and online brokerages to offer different account tiers. 
Some platforms tier accounts by the amount of assets you have. Others tier them by the services you use. 
The upside of tiered accounts is that you might pay less in fees the more you invest. And fewer fees is good because it means you keep more of your investment returns.
Fidelity doesn't offer tiered brokerage accounts. That's because overall, it keeps its fees as low as possible. 
That makes Fidelity similar to other online brokerages, like Vanguard or TD Ameritrade. 
As more robo-advisors and online brokerages move toward $0 commission fee trades, investors reap the benefits. 
Investment Options
Investing is kind of like a buffet--there are lots of things to choose from. 
And spreading your money across different investments is a good thing if it helps manage risk. The more diverse your portfolio is, the better. 
When the stocks in your portfolio aren't doing so well, for example, your bonds might help give your portfolio a boost. Or vice versa. 
Fidelity makes building a diversified portfolio easier with these investment options:
U.S. stocks
Fidelity exchange-traded funds (ETFs)
ETFs from other companies
Fidelity mutual funds
Mutual funds from other companies
Options
Bonds
Certificates of deposit (CDs)
Precious metals
Those choices are pretty common for many online brokerages, though Fidelity is unique in offering international stocks and precious metals. 
You won't always find those at other robo-advisors or online trading platforms. 
Overall, Fidelity has a good selection of securities to choose from when building a portfolio. 
Are managed portfolios an option?
Fidelity offers managed portfolios if you want professional help managing your investments. 
There are different options to choose from, depending on what you need. The two managed accounts you can open online are Fidelity Go and Fidelity Personalized Planning and Advice. 
Fidelity Go
Fidelity Go is Fidelity's robo-advisor service. 
When you open a Fidelity Go account, Fidelity builds a personalized investment plan for you based on your goals, risk tolerance and age. 
There's no minimum required to open an account. And Fidelity manages your asset allocation for you automatically. 
It's suited to the hands-off investor who wants to grow their money with minimal hassles. Plus, it's low-cost.
There are no commission fees, trading fees or transfer fees to use Fidelity Go. Instead, you pay a maximum annual advisory fee of 0.35%. 
Personalized Planning and Advice
Fidelity Personalized Planning and Advice blends robo-advisor elements with one on one investment management. 
When you open an account, you still get a personalized investment plan that's shaped by Fidelity's algorithm. 
But you also get to consult an investment professional about how to best shape your portfolio. 
You'll need at least $25,000 to open a hybrid managed account with Fidelity. And the annual advisory fee is higher, at 0.50%. 
Fees: What's the Cost?
Fidelity does a good job of keeping investment fees low. 
It's one of many online brokerages that use a $0 trading fee model for U.S stocks, ETFs and mutual funds. 
Saving money on fees means your investment dollars go further. And that's important if you only have a limited amount of money to start investing.
Fidelity brokerage trading fees
| Investment options | Trading fee |
| --- | --- |
| Individual stocks | $0 for online trades; $32.95 per broker-assisted trade |
| Fidelity mutual funds | $0 |
| Mutual funds from other companies | $0 for no-transaction fee non-Fidelity funds; $49.95 for transaction fee non-Fidelity funds |
| Fidelity ETFs | $0 for online trades; $32.95 per broker-assisted trade |
| ETFs from other companies | $0 for online trades; $32.95 per broker-assisted trade |
| Options | $0 + $0.65 per contract fee |
There's no annual fee to have a Fidelity brokerage account. Overall, Fidelity doesn't have a lot of fees at all. 
The biggest one to watch out for is the broker-assisted trade fee. 
This fee applies if you need a broker's help executing a stock or ETF trade.
At $32.95, the fee is on the high side compared to other brokerages. By comparison, Vanguard only charges $25 for broker-assisted trades. 
You'll also want to watch the management fees if you open a Fidelity Go or Personalized Planning and Advice account. 
Say you invest $15,000 in a Fidelity Go account. You'd pay $4.38 a month in fees. 
That doesn't sound too bad since it works out to around $50 a year. But the more you invest, the more the fees add up over time. 
Are Tax Loss Harvesting and Automatic Rebalancing Included?
Tax-loss harvesting and automatic rebalancing can help manage your investments more efficiently. 
When you harvest tax losses, you sell investments at a loss to offset gains. That can mean a tax break. 
Rebalancing helps keep your portfolio in line with your goals. It just means changing up your asset allocation periodically.  
If you're opening a Fidelity brokerage account, you won't get these features. But you can get automatic rebalancing with Fidelity Go.
That's a nice plus if you're leaning toward a robo-advisor to manage your portfolio. Rebalancing is automatic and there are no extra fees to use this service with Fidelity Go. 
Online and Mobile Experience
Fidelity offers both online and mobile access to its brokerage accounts. 
That's good if you want to be able to manage your accounts on the go. But there's a potential downside. 
Fidelity's website doesn't look user-friendly at first glance. Unless you know exactly what you're looking for, you might have to spend some time clicking around to find what you need. 
The mobile app is a little easier to navigate. And you can open accounts through the app without having to use the main Fidelity website. 
One mobile app feature worth mentioning is the option to invest using fractional shares. 
You can trade U.S. stocks and ETFs with Stocks By the Slice for as little as a $1 investment. Altogether, you can trade more than 7,000 stocks and ETFs fractionally through the app.
Fractional share investing can be a simple way to build a portfolio without a lot of money. That might appeal to you if you're a first-time investor. 
Research and Investing Tools
Fidelity offers a variety of research and investing tools online. 
The list of tools available includes:
Stock quotes
Alerts
Customized watch list
Investment news updates
Demo tools
Articles
Online classes
Webinars
Again, the biggest thing is just finding what you need on the website.
But once you get the hang of navigating it, there are plenty of resources at your fingertips. 
Should You Invest With Fidelity Brokerage?
This Fidelity brokerage review should give you a better idea of what you can expect if you invest with Fidelity. 
The highlights include low trading fees, no annual fee and no account minimum.
Plus, you have the option to try managed portfolios. 
Overall, Fidelity is a good brokerage option if you're concerned with cost and investment variety.