Morgan Stanley Access Investing Review 2023: Option to Choose Thematic Portfolios
Review the features and fees of the Morgan Stanley Access Investing robo-advisory service, which offers general and thematic investment portfolios.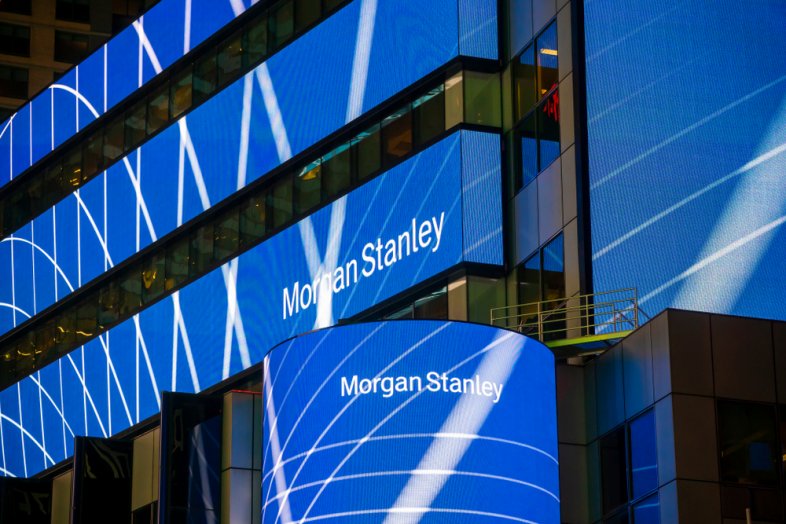 Morgan Stanley Access Investing is a robo-advisor service that operates differently from many competitors -- the platform gives you a choice of several different investment strategies.
For example, you can choose passive or active investing. But you can also select very specific investment categories, like socially responsible investing.
With that personal choice, you'll get all the benefits provided by a robo-advisor.
This includes portfolio creation and management, periodic rebalancing of your asset allocations, reinvestment of dividends, and even tax-loss harvesting.
Do note:
The minimum initial investment is higher than that required by most robo-advisors, so the platform may not be the best choice for very small investors.
Morgan Stanley Access Investing is Great for…
Investors looking for a fully managed investment option
Investors interested in highly specialized investment themes, rather than the general market
Investors who prefer value-oriented investing, with the hope of outperforming the general market over the long-term
Investors who are looking for a robo-advisor with the stability of a well-established company, like Morgan Stanley.
How Morgan Stanley Access Investing Works
You'll need a minimum of $5,000 to open an account with Morgan Stanley Access Investing.
You'll have the option to choose from three different portfolios, as well as eight specialized themes.
Each investor will be assigned what is determined to be an appropriate mix of stocks, bonds, and other investments.
Portfolios will be constructed based on:
your investment goals
time horizon
personal risk tolerance level
The investment service offers three different portfolios:
Impact Portfolio
This is Morgan Stanley Access Investing's socially responsible investing portfolio.
It includes funds that invest in companies with strong orientations toward environmental, social and governance (ESG) factors.
The portfolio emphasizes long-term value while simultaneously attempting to avoid risk.
Market-Tracking Portfolio
This portfolio is comprised entirely of index-based exchange traded funds (ETFs).
The ETFs represent several domestic and international asset classes.
Since the funds are index-based, the portfolio seeks to match the performance of the underlying markets, not to outperform it.
Performance-Seeking Portfolio
This is an actively managed portfolio that holds the potential to outperform the market.
Exactly how the portfolio is allocated will be based on your own personal risk tolerance levels.
It will include a mix of ETFs and mutual funds management believes to be likely to outperform the market over the long-term.
Special investment themes
Morgan Stanley Access Investing also enables you to allocate a portion of your portfolio toward specialized investment themes.
The choice of themes includes:
Morgan Stanley Specialized Investment Themes
| Theme | Invests in... |
| --- | --- |
| Climate Action | Companies that either avoid damaging environmental activities or support climate change solutions |
| Defense & Cybersecurity | Companies in sectors that work to provide protection against both geopolitical and information security threats |
| Emerging Consumer | Emerging economies where consumer spending is increasing due to a growing middle class |
| Gender Diversity | Companies with a strong record of promoting women, as well as having diverse boards of directors and executive management |
| Genomics & Bio-Medicine | Companies with an emphasis on technology and resources focused on breakthrough medical treatments |
| Global Frontier | Countries that don't qualify as emerging markets, but nonetheless offer unique growth opportunities |
| Inflation Conscious | Industry sectors and companies that tend to perform well during times of rising inflation |
| Robotics + Data + AI | Companies leading technology transformation through robotics, data analysis, and artificial intelligence |
Getting Started
To open a Morgan Stanley Access Investing account you must be at least 18 years old, and a legal resident of the United States.
The process begins by providing information on your age, investment goals, time horizon, and your risk tolerance level.
There's no indication that any of these are determined by a questionnaire, as is typically the case with robo-advisors.
But your risk tolerance will be evaluated as one of five different levels between conservative and aggressive.
However, you can adjust your risk tolerance level if you are uncomfortable with the portfolio allocation that's been provided.
Set goals
You can assign a goal to your account, or even maintain multiple accounts, each with its own individual goal.
Goals include retirement, saving to buy a home, planning a wedding, starting a business, paying for education, or planning for a major purchase in the future. Your goals can be changed at any time.
For each goal, you'll be asked a series of questions. For example, if you choose retirement as a goal, they start by determining how much money you'll need when you retire.
They'll ask if your retirement goal includes you and a partner, if you're currently retired, your date of birth, and your annual income.
You'll then be provided with a target retirement income. From there they'll determine how much they believe you'll have in retirement, as well as your projected retirement income.
You'll go through a similar question and answer process for each goal you create. From there, you'll open an account providing the standard information required for any type of investment account. You'll then indicate how you plan to fund your account.
You can fund your account in one of several ways, including electronic transfer, mobile check deposit, wire transfer, a rollover from a qualified retirement plan, or a cash transfer from another Morgan Stanley account.
Types of Accounts
Morgan Stanley Access Investing offers the following account types:
Individual taxable accounts
Traditional IRAs
Roth IRAs
Note that they do not offer joint taxable accounts or SEP IRAs.
Fees
Morgan Stanley Access Investing charges an annual management fee of 0.35% of your assets under management.
This is unlike many robo-advisors that offer tiered pricing, with lower fees charged on higher balance accounts. The fee is assessed on a quarterly basis.
There are no transaction fees, nor will there be any load fees or redemption fees in connection with mutual funds held in your account.
In addition to the management fee, there are also certain operating fees in connection with individual investments.
For example, while the platform attempts to minimize investment fees, there are certain internal fees charged by mutual funds and exchange-traded funds.
Tax-Loss Harvesting
Like a growing number of robo-advisors, Morgan Stanley Access Investing offers tax-loss harvesting on taxable accounts.
(The service is not available on retirement accounts, because they are tax-sheltered already, and tax-loss harvesting is unnecessary.)
Tax-loss harvesting is a process of selling losing asset positions to reduce capital gains on winning investment positions.
This strategy enables winning positions to continue growing in value, without incurring a tax liability.
So:
The losing positions are replaced with equivalent funds or securities at least 30 days after the original sales.
This enables your portfolio to maintain the desired asset allocation, while simultaneously taking advantage of the tax-loss harvesting strategy.
There are no additional fees for tax-loss harvesting, and the service is completely optional.
Online Experience
Morgan Stanley Access Investing offers online access to your account.
There you can check your account balance and investment performance, as well as make any changes to your account that might affect your asset allocations.
Customer service is available by phone and by email.
Mobile Experience
Morgan Stanley Access Investing accounts are accessible via the standard Morgan Stanley wealth management mobile apps for Apple iOS and Android platforms.
The mobile apps are feature-packed and well-designed for easy navigation.
Customers can perform standard actions such as viewing account values, creating goals, making funds transfers, and more.
Benefits of Using a Robo-Advisor
Maybe you're wondering if a robo-advisor is the right investment option for you.
If you prefer to choose and manage your own investments, a robo-advisor is not a good choice.
But if you are a new investor, or you simply lack the time or desire to manage your own investments, a robo-advisor could be the perfect investment solution.
With Morgan Stanley Access Investing you can simply choose the portfolio you want to invest in.
You can then customize your investment mix by adding one or more specific investment themes to your portfolio (which we'll cover in a bit).
Best of all:
You'll get complete portfolio management – including portfolio selection, rebalancing of your asset allocations, automatic reinvestment of dividends, and other services.
Again, it's all available at a low annual management fee of just 0.35% of your account balance.
This is well below the 1% to 2% typically charged by human investment advisories for the same services. In addition, traditional investment advisors typically require a minimum portfolio of at least $500,000.
With Morgan Stanley Access Investing you can begin investing with a very small percentage of that amount.
Conclusion
Morgan Stanley Access Investing is a good choice if you're looking for professional investment management at a low fee.
What's more:
This is one robo-advisor that's supported by one of the most well-established and respected investment firms in the world, Morgan Stanley.
That gives you an added level of assurance that your money is in good hands.
The robo-advisor enables you to choose the portfolios you want to invest in, and even specific themes that match your own personal convictions or preferences.
There's another advantage to investing with this platform. You'll always have the option to have some of your portfolio with Morgan Stanley, where you can get live financial advice in managing your investments.
Morgan Stanley Access Investing may not be a suitable investment platform if you are looking for a joint taxable account with your spouse or another party.
Also, the platform does not provide direct financial advice.
If you prefer an account where you'll have access to live financial advisors, they recommend you open a full-service Morgan Stanley account. The robo-advisor is also unavailable to foreign investors, or U.S.-based investors who are not legal residents.
Otherwise, Morgan Stanley Access Investing is a good choice to manage your investments.