When Should You Start Considering Wealth Management Services?
Find out when it makes sense that your finances and future goals mean that you should start thinking about wealth management services.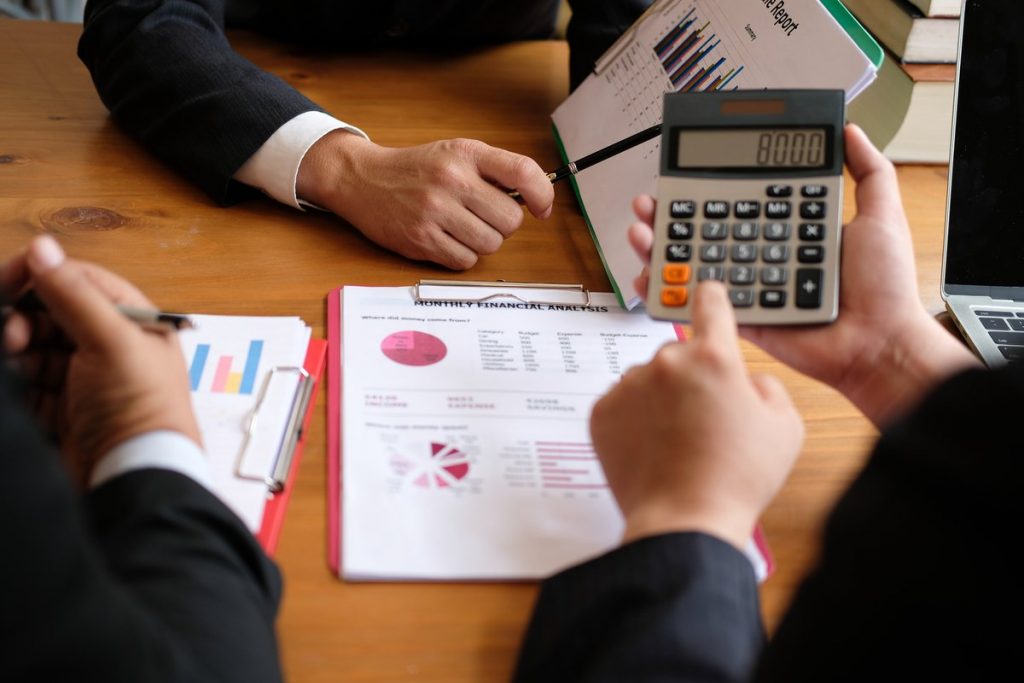 When you're working to improve your personal finances, everything you have to do can seem overwhelming.
You have to manage your income, expenses, cash, investments, debt, bills, insurance, taxes, and more.
You can manage some of these items on your own. These generally include your income, expenses, debt, and bills.
Some aspects of finances can be more complex.
Sometimes, people want help managing their cash, investments, insurance, and taxes. Depending on your current level of wealth, a wealth manager may be the solution.
Even if you don't qualify for traditional wealth management services, other financial advice professionals may be able to help.
If you're wondering when do I need a wealth manager and what are my options if I don't have enough wealth built to afford one, here's what you need to know.
What Is Wealth Management?
Wealth management sounds similar to using a financial advisor. They're very different services, though.
Wealth management offers a higher level of service than a standard financial advisor.
These managers typically work with extremely high net worth individuals.
To qualify to use these services, people must often invest multiple millions of dollars with a company.
Wealth managers help these individuals with numerous aspects of their financial lives.
These services often include managing the following:
Investment management
Estate planning, including estate tax management
Legal services
Tax planning
Charitable planning
Several other services
Ultimately, wealth managers should help you achieve your long-term financial goals, whatever they are.
These goals can vary by individual. For example, some people want to continue growing their wealth as much as possible.
Others may want to manage their money so they can support other causes or help their business grow.
The services they provide should be highly flexible based on your circumstances.
They may work with tax planners to minimize the taxes you owe today. Ideally, they plan for taxes when you eventually pass away, too.
They should work with you to assess the level of risk you're willing to take. Then, they can work to maximize your returns based on that risk level.
They also consult with lawyers and other experts. This allows them to take care of any issues that pop up related to your finances.
When people usually use wealth managers
People with significant assets generally end up having complex financial lives.
They may own one or several businesses. Chances are, they have several investment accounts.
These individuals may donate significant funds to charity each year.
They likely want to set up their family for future financial success, as well.
Juggling all of these aspects while making sure they're all receiving the attention they deserve is difficult, if not impossible. This is especially true once you start considering the tax, legal and estate planning aspects involved.
Wealthy people often use wealth managers to take these critical tasks off their task list.
Some wealthy people have the skills to manage their wealth independently.
Still:
They may decide to outsource this often time-consuming task.
Others prefer to hire experts. That way they can receive independent advice on how to maintain and grow their wealth.
You may qualify for wealth management services once you have at least $2 million in investable assets.
Sometimes, these minimums could be as high as $5 million, $10 million, or more depending on the manager.
That said, you may be able to find wealth managers that have minimum asset requirements starting as low as $250,000.
How to find a wealth manager
Finding a wealth manager shouldn't be too tricky. It's essential to find the right one, though.
If you know other people with wealth managers, you can ask if they'd be willing to share their manager's name.
Most major banks and brokerage firms offer wealth management services.
If you already work with one of these institutions, consider calling them to inquire about these services.
Often, people prefer to work with wealth managers that aren't tied to a big firm.
If you want to work with a local wealth management firm, a quick Google search is likely your best bet.
When looking for a wealth manager, it's imperative to make sure they're a good fit. Interview a handful of managers to find one you're comfortable with.
Before you bother interviewing them, you should check their background for any red flags. Use FINRA's BrokerCheck tool to find any potential violations the broker has had in the past.
You can also search the SEC's database.
Once you've completed these steps, it's up to you to pick the best option for your financial situation.
How much do wealth managers cost
Wealth managers can cost different amounts depending on the following:
Services provided
Amount of assets managed
Your specific situation
Wealth managers often charge clients using an assets-under-management model.
This model requires clients to pay a percentage of the assets they manage each year.
The fee percentage may decrease as you hold more assets with a company.
Other companies may charge a base fee and add extra services on an a la carte basis.
This way, you pay for the services you use.
When wealth managers don't make sense
Wealth managers don't make sense for the vast majority of people.
An everyday person will not likely have enough assets to enlist a wealth manager's services.
If you do have millions of dollars invested, a wealth manager could help simplify the financial aspects of your life.
They can provide targeted advice to help you maximize your money.
However, some affluent individuals may already have systems and separate advisors to do this on their own.
Ultimately, it depends if you find the costs of the service worth the benefits you receive.
Options If You Don't Qualify for Wealth Management
Most people won't qualify to work with a wealth management firm.
That doesn't mean you can't get solid financial advice with other options, though.
Other types of wealth advisors exist.
Financial advisors
These financial planners offer services to clients with varying amounts of investable assets.
Financial advisors may offer a wide variety of services, but most people are concerned with retirement planning to build a nest egg.
These experts can help make sure you have proper insurance, such as life insurance, and estate planning in place, too.
Depending on what type of advisor you use, they may use different payment models.
Some charge you by the hour or a flat fee based on the services you request.
These advisors can help you create a financial plan that you can enact yourself. You may also be able to hire them to enact it for you.
Financial advisors without minimum asset requirements often earn their pay from commissions.
The products these advisors sell are usually less than ideal. They may charge outdated fees that more efficient investment options no longer charge.
Even so, these advisors may be worth the cost if they get you to invest and you wouldn't do so yourself.
Advisors with minimum asset requirements, such as $100,000 or $250,000, often charge based on assets under management.
You pay an annual fee that is based on a percentage of the assets you invest with them.
Robo advisors
Robo advisors focus on automating your investments using technology. Some combine technology with a little bit of human help.
By eliminating much of the human element, robo advisors can provide their services at lower costs.
Robo advisors ask questions to figure out your risk tolerance and goals.
Based on the results, they normally suggest a portfolio of ETFs or mutual funds to invest in.
Then, many will rebalance the portfolio as necessary to help you stay appropriately allocated.
A traditional financial advisor may charge a 1% assets under management fee annually.
You can often find robo advisors that charge around a 0.25% assets under management fee.
When you run the numbers, you might be surprised to see that a 0.75% fee difference could easily add up.
The lower fee could add up to tens or hundreds of thousands of dollars more in your account over decades.
For this reason, many investors may decide to choose a cheaper robo advisor over a more expensive traditional financial advisor.
Robo advisors are also more accessible than traditional financial advisors.
You can often open an investment account with robo advisors with little to no initial deposit.
These services may offer certain tax planning services, such as tax-loss harvesting.
They don't look at your complete tax picture, though.
Thankfully, you can hire a tax professional to help with these issues.
Consult an Expert to See If It's a Good Fit
Now that you understand how wealth management works and if you qualify, it's time to take the next step.
Find local wealth managers and interview them to see if they're a good fit for your financial life.
If they are, you may want to consider hiring them to manage your personal finances.
Some individuals may decide to manage their wealth on their own. They can still hire individual experts as needed.
It's up to you to decide which is best for your situation.