How to Withdraw Bitcoin to Your Bank Account
Learn how to withdraw Bitcoin and other types of cryptocurrency to your bank account, including the cost and speed involved.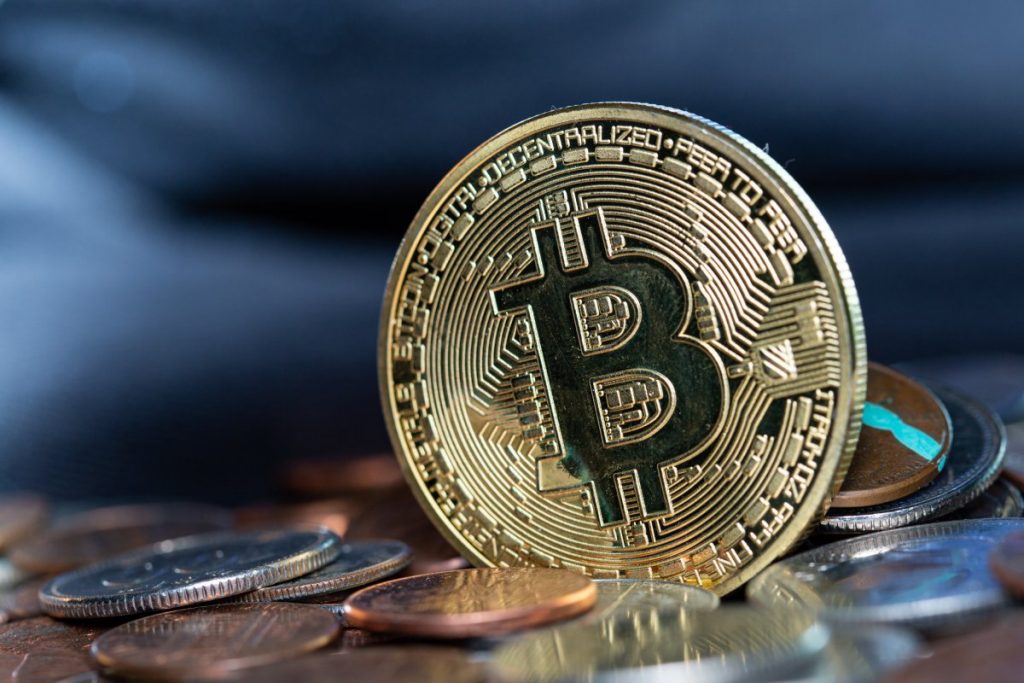 Bitcoin is one of the best-known cryptocurrencies and one that many people have decided to buy and hold like an investment.
People who own bitcoin often find themselves wondering how they can turn that bitcoin into cash and withdraw it to their bank account. The answer varies depending on where you hold your bitcoin.
How it Works for Different Exchanges/Wallets
There are many different bitcoin exchanges that you can use to turn your bitcoin into cash.
Coinbase
Coinbase is a company that makes it easy to buy and sell different cryptocurrencies, including bitcoin.
When you set up a Coinbase account, you can link a bank account to your account.
You can deposit cash from your bank account to your Coinbase account and use that money to buy cryptocurrency.
When you want to turn cryptocurrency into dollars, you can sell those currencies through Coinbase and withdraw the proceeds. Coinbase deposits the money to your bank account within a few days.
Bitstamp
Bitstamp, like Coinbase, is a website that facilitates the exchange of different cryptocurrencies and cash.
Now:
Bitstamp doesn't allow linking of bank accounts.
Instead, you have to enter your bank account details each time you want to make a transaction.
If you hold Bitcoin, you can use Bitstamp to sell that bitcoin for US dollars. You can then provide your bank info to withdraw those dollars to the bank account of your choice.
Bitstamp charges 0.0005 BTC for each withdrawal.
Bittrex
Most Bittrex customers who verify their identity can buy and sell bitcoin directly for fiat currencies like the US dollar.
There are only a few states where residents cannot trade regular currencies.
As long as you don't live in one of the excluded states (Vermont, New York, Connecticut, Nebraska, Hawaii, and Nevada) you can withdraw cash directly to a linked bank account.
There is a $10 minimum withdrawal ($50 for wire transfer withdrawals).
Kraken
Kraken lets you make withdrawals in a variety of currencies, including US dollars, British pounds, and Canadian dollars.
Withdrawals are typically done via wire transfer, so you'll need to provide your banking information to begin a withdrawal.
Keep in mind:
Many banks charge a fee for income wire transfers.
Kraken charges a fee for each transfer, with the fee ranging from $4 to $40.
Remember to Pay Taxes
If you're trading bitcoin, you might see the value of your cryptocurrency fluctuate wildly.
If you get lucky, you might wind up selling your bitcoin for much more than you paid for it.
Remember:
Any profits made make from trading cryptocurrency is subject to tax. How the tax is applied depends on where you live.
Cryptocurrency taxation in the US
In the United States, profits from the sale of cryptocurrencies like bitcoin are treated as capital gains. That means that you have to pay the capital gains tax on your profits.
For short-term capital gains (those on bitcoins held for less than a year), the tax rate is equal to your regular income tax rate. The higher your income for the year, the higher the tax rate will be.
For long-term capital gains (those on bitcoins you held for at least a year), the tax rate is lower. Depending on your income, the long-term capital gains tax rate ranges from 0% to 20%.
Keep in mind that you can deduct capital losses to reduce your taxable gains.
If you lost money from investments or trading bitcoin or other cryptocurrencies, you may subtract those losses from your gains when filing your taxes.
What about in the UK or other countries?
Like the US, the United Kingdom government considers cryptocurrencies, like bitcoin, to be very similar to other types of investments and make taxpayers pay capital gains taxes on profits made from trading in bitcoin.
If you're unsure about how cryptocurrency is taxed where you live or feel like you could use help figuring out how much tax you owe, you should always contact a local tax professional.
They can point you in the right direction and help you figure out your true tax liability.
Watch for Cash Out Scams
Cryptocurrency is still relatively new and much of the market is unregulated.
There are many scams out there that may claim to help you turn cryptocurrency into cash that you can withdraw to your bank account.
Sometimes, these deals will advertise better than typical conversion rates or low fees.
The reality is:
With cryptocurrency, it can be almost impossible to recover your funds if you transfer them to a less than trustworthy exchange or organization.
Be on the lookout for scams and only use well-known, trusted companies to exchange your bitcoin for cash.
Conclusion
Cryptocurrencies like bitcoin can be exciting and many people are tempted to trade cryptocurrencies to try to turn a profit.
Understanding the safest way to turn your bitcoin into cash can help you turn your trading profits into money you can spend in your everyday life.