5 Financial Steps to Take as a Stay at Home Parent
Being a stay at home parent is extremely rewarding, but Moms and Dads need to make sure they're prepared for the impact it can have on the family finances.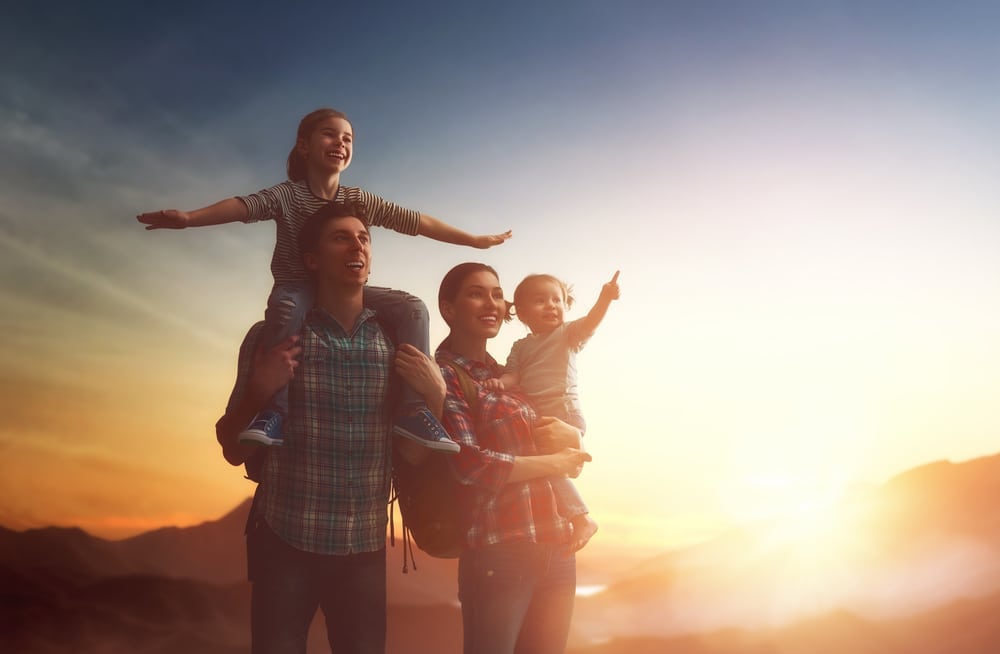 Welcoming a new addition to your family for the first time is a big step and it's definitely not something you want to do without planning ahead.
Aside from buying all the essential baby gear, you also need to work out your financial strategy, especially when one parent is planning to leave their job and stay home full-time.
There are a lot of benefits that go along with being a stay-at-home parent but it can take a big toll on your finances if you're not careful.
If you haven't prepared for how you're going to adjust when that second paycheck disappears, you run the risk of stretching your budget too thin.
The more tuned in you are to where you're at with your savings, spending and debt, the easier it is to make that transition.
If you're contemplating becoming a stay-at-home parent, here are some things you need to do, financially.
See how your income and spending compare
The first thing new you should consider is how much you're bringing in each month versus how much is going out.
Earning big bucks doesn't really help you out any if you're not able to save anything because your expenses are eating up every penny you make.
If you're not already using a budgeting software like Mint to keep tabs on everything, signing up for a free account is a smart move.
When you're running the numbers, make sure you're looking at the bigger picture. Instead of just reviewing last month's spending, go back over the previous year so you can see how your expenses and income have changed over time.
If you notice that your spending has crept up in a particular category, take a look at why this happened, and decide if it's something you can cut back on.
Revamp your budget
Becoming a stay-at-home parent means typically means making some serious budget changes.
Even though you may be spending less on transportation each month since you're not driving to the office anymore, you're now having to factor in the cost of things like diapers and formula.
Creating a rough draft of your post-baby budget can give you an idea of what you'll actually be working with.
Giving the new budget a trial run before the baby comes is a good way to see if your plans are realistic.
For example, if you're planning to cut back on eating out and reallocate that money towards baby expenses, you could go ahead and start saving the extra cash now.
If you want to take things a step further, you could try living on one income for a few months to see if it's feasible, based on what you anticipate your budget will look like.
Check your insurance coverage
There's no denying that having a baby is expensive; the cost of delivery alone can run from $10,000 to $20,000, depending on whether there are any complications.
If you've got excellent health insurance that shouldn't be a problem but if you don't, you're probably going to be looking at a big bill.
Not only that, you also have to think about how the stay-at-home parent will be affected in terms of losing their health insurance coverage after they leave their job.
If you're the working spouse and you're covered through your employer, then it may just be a matter of adding them and the new baby on to the policy but that could mean your premiums will go up substantially.
On the other hand, if you were covered on their plan, then you could be looking at buying a whole new policy, which can also add up to a major expense.
Adjust your savings strategy
Building up a nice cushion of cash is a smart move for anyone, but it's particularly important for new parents who are going to see their income take a dip. Having a little bit extra in the bank can ease some of the financial anxiety that can sometimes go along with being a stay-at-home parent.
It's also wise to think about how expanding your family is going to impact your ability to save for long-term goals, like retirement.
If the person who's going to be staying at home has a 401(k) through their employer, you have to decide what to do with the money if they won't be going back to their old job.
You may also consider setting up a Spousal IRA so they're still able to build a nest egg of their own.
At some point, you'll have to look whether saving for college is something you can afford to do.
The earlier you start saving, the better so if you're able to throw a few dollars a month into a 529 plan or Coverdell Education Savings Account, that's a great way to get ahead of the game.
Create a backup plan
There's a certain amount of risk that goes along with becoming a stay-at-home parent but if you've got a Plan B in place it makes rolling with the punches a little easier.
For instance, what would happen if the working spouse were to lose their job?
How would the two of you handle things if the one who's staying home decides to go back to work?
Where would daycare costs fit into the picture? Discussing the different scenarios before they become a possibility puts you in a better position to deal with them should they actually happen.