Blooom 2023 Review: Best for Managing Your 401(k) Investments?
Use this review to see the in-depth features of Blooom, which aims to help people manage their employer-sponsored plans (e.g., 401(k)) automatically.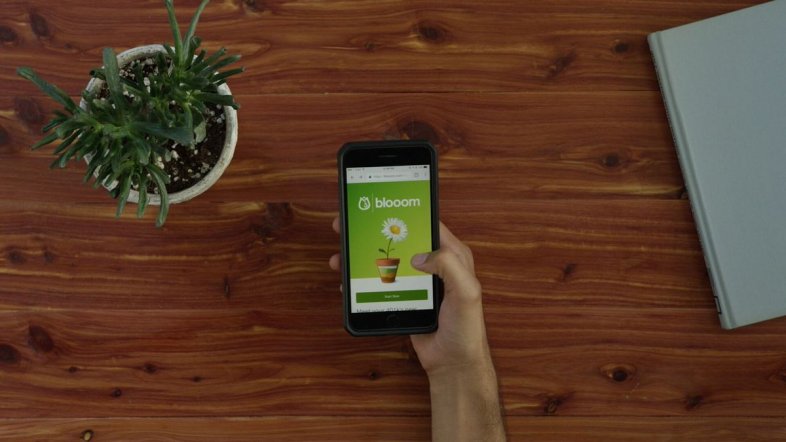 A 401(k) can help you build wealth for retirement, while enjoying some tax benefits.
The key is making sure you're getting the most from your employer's plan. That's where a robo-advisor can help.
Blooom is a robo-advisor focusing on defined contribution plans, including 401(k)s. That makes it different from other robo-advisory platforms.
The goal is straightforward:
Help savers optimize their employer-sponsored retirement plans. Blooom charges a low monthly fee so you can grow your 401(k) faster.
If you've considered using a robo-advisor but haven't pulled the trigger, Blooom could be a good fit.
Before you commit, read our in-depth review to decide if it's the best robo-advisor for your needs.
Blooom Is Good For:
Investors who are saving in an employer-sponsored retirement plan
Investors who want to pay minimal advisory fees
Hands-off investors
People who are just getting started with retirement saving
Types of Accounts Offered
Blooom is solely focused on employer-sponsored retirement accounts. Currently, the platform manages:
401(k) plans
403(b) accounts
401(a) accounts
457 accounts
You can have any of those plans, as long as they're accessible online.
There's no support for individual retirement accounts, 529 accounts or taxable investment accounts.
And:
 Blooom only applies if you have a 401(k) through your employer. If you're self-employed and have a solo 401(k), you won't be able to use the service.
You can, however, get answers to basic questions about other types of retirement accounts.
If you have an IRA, for example, one of Blooom's human advisors can offer guidance on things like contribution limits or tax penalties on withdrawals.
How Blooom Works
Using Blooom to manage your 401(k) is a breeze.
You sign up for an account, then authorize Blooom to link to your retirement account online.
Blooom then analyzes your 401(k), focusing on:
Your current investments and how those align with your goals and risk tolerance
Which investments may be a better fit for your goals
Fees you're paying for the different investments in your 401(k)
Like other robo-advisors, Blooom uses an algorithm to choose investments that are right for your portfolio.
Those choices are reviewed by Blooom's human advisory team to make sure your plan stays on the right track.
The investment options Blooom recommends are the ones available in your employer's plan. Blooom doesn't offer any mutual funds or exchange-traded funds of its own.
The platform does lean heavily on an indexing strategy versus active management.
Essentially:
Blooom tends to recommend fund that follow a broader stock index, instead of actively trading funds. That could be appealing to set-it-and-forget-it investors.
You don't have to commit to the asset allocation Blooom recommends.
If you'd like to tweak your portfolio mix, you can do that at any time. In other words, you still have complete control over your retirement account.
Take note: You're not actually moving your 401(k) to Blooom; they just manage your account. Your plan stays with your employer until you roll it over to another brokerage, cash it out or make withdrawals in retirement.
As far as security goes, Blooom covers all the bases. Your information is protected by:
256-bit encryption
Bank-level security
Secure servers
Third-party verification
Blooom does its best to make sure your personal and financial information stays safe.
What Does It Cost?
Blooom's fee structure is unique compared to other robo-advisors.
Instead of charging an annual management fee, users pay a flat monthly fee of $10.
Right now, you can get a 10 percent discount when you sign up and pay annually. Each additional account you manage with Blooom is $7.50/month.
That's great if you like simplicity. Other advisors may charge a percentage of your account balance as a fee. And there may be one fee that applies for lower balances and another for higher balances.
All that can make keeping track of costs more complicated. Blooom takes the guesswork out figuring out the monthly fee.
There are no annual, transfer or account closing fees to worry about either. And Blooom is designed to help minimize hidden fees within your retirement account.
As part of your 401(k) analysis, Blooom looks for administrative fees and investment fees that could be eating away at your earnings.
You can then decide whether to stay invested or shift your allocation to cut down on some of those fees.
The Advantage: Straightforward 401(k) Management
While many robo-advisors can help you work towards your retirement goals, it's rare for them to manage 401(k) accounts. That's where Blooom has a definite edge.
The platform makes it as easy as possible to maximize your 401(k). You can use it whether you've got $500 or $500,000 socked away for retirement.
Your plan analysis is presented in a way that isn't hard to understand so making investment decisions isn't a hassle. You don't have to be an investment expert or spend hours researching stocks or funds.
Blooom also makes something else easy: rebalancing.
Rebalancing is a tactic that helps to keep your portfolio aligned with your goals. It keeps you from taking too much (or not enough) risk with your investments.
With a lot of robo-advisors, rebalancing either isn't an option or if it is, you'll pay an extra fee for it. Blooom rebalances your portfolio for you automatically at no extra charge.
That's important if you're more of a passive investor who's not into active trading. You don't have to worry about adjusting your portfolio if the markets become more volatile or as you get older.
Human advisors are also on standby if you need help or reassurance about where your 401(k) is headed. Advisors can be reached by email, text and live chat.
Unfortunately:
There's no phone support.
That's not the norm for other robo-advisors. If you'd like to be able to chat with an advisor by phone, that could be a downside.
Online and Mobile Experience
Blooom can be accessed from a web browser on online or on your mobile phone. Both offer a streamlined user experience..
Once Blooom analyzes your 401(k), you can see investment recommendations at a glance. You can also get a clear breakdown of the fees you're currently paying.
A downside of the service is that you can only see your linked employer-sponsored retirement plans. With other robo-advisors, you might be able to link IRAs, brokerage accounts, college savings accounts and even bank accounts.
For that reason, Blooom is a little less comprehensive.
And, there are no mobile apps, which is something that many people would like to see.
Research Tools
Blooom's main research tool is its Hidden Fees Calculator. This calculator lets you estimate how much 401(k) fees could cost you over a lifetime of investing.
That's certainly useful. The more fees you pay, the less of your earnings you get to keep.
But that might not be enough for investors who are looking for a robust library of investing tools or resources. Blooom just doesn't offer that.
The upside is that you can tap into the knowledge of Blooom's human advisor experts. They can answer questions on a variety of financial topics, including:
Retirement and investing, including IRAs
Paying off debt
Saving for short- and long-term goals
That's included with the $10 monthly fee. That's good if you want professional financial advice without having to pay big fees to an advisor.
Should You Manage Your 401(k) With Blooom?
If you want a simplified, low-cost way to monitor your 401(k) or another employer-sponsored retirement plan, Blooom can offer that.
You won't get a lot of the bells and whistles that other robo-advisors offer, but it's a solid choice for hands-off investors.
Blooom takes cost efficiency and 401(k) performance seriously. It also places a high value on security. But does that make it right for everyone?
The biggest shortcoming is that Blooom only applies to employer-based plans. So it won't do you much good if you only have an IRA for retirement.
The cost is something else to consider.
A flat monthly fee is appealing. But consider how that translates to a percentage of your assets each year.
For example, the fee equates to 6 percent of your assets each year on a $2,000 balance. But it drops to 0.12 percent on a $100,000 balance.
The more money you have in your 401(k), the more reasonable the fee becomes. It's important to compare that to the fees you might pay with a different robo-advisor.
The good news is, you can take Blooom for a test run before you join. Anyone can get a free 401(k) analysis without having an account. Once you're reviewed your free analysis, you can decide if using Blooom to manage your plan makes sense.