CommonBond Student Loan Refinancing 2023 Review: Is It Worth Applying?
Learn all the details of the refinancing loans offered by CommonBond for student loan debt. Compare the different rate options offered to borrowers to see which one is a better match for refinancing student loans. Find out the fees charged, eligibility requirements, and minimum credit score.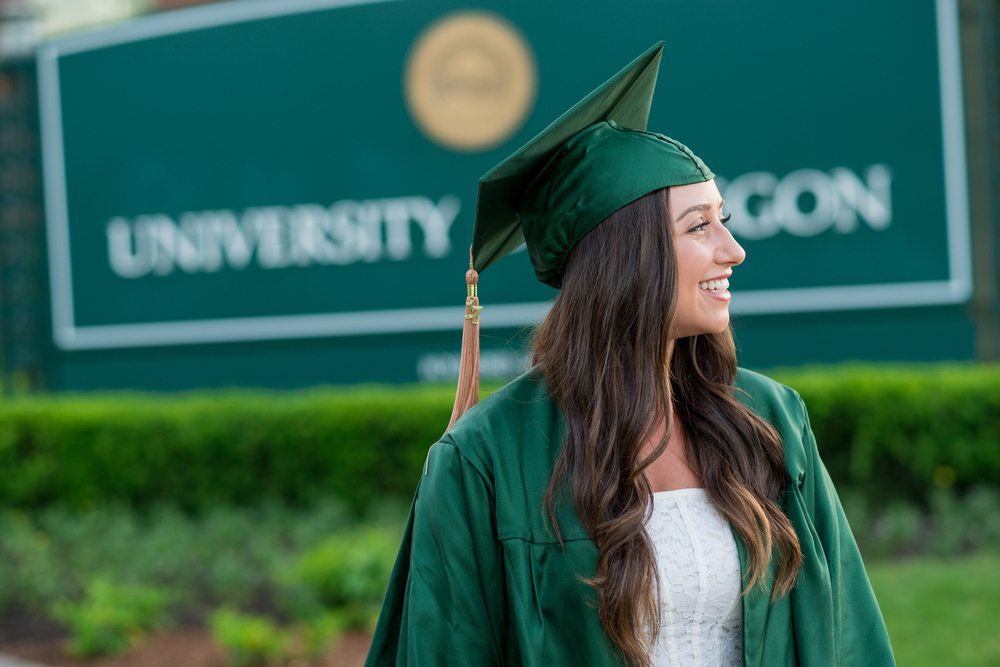 Repaying student loan debt can be a hassle, especially when your loans have a high interest rate.
The higher your rate, the longer it can take to make a dent in what you owe.
Refinancing your student loans is one way to potentially speed up your debt payoff. It means taking out a new loan (with a lower interest rate) to pay off the old ones.
You may also be able to choose a different loan repayment term or get a lower payment by refinancing.
There are a number of companies that offer student loan refinancing and CommonBond is one of the biggest.
CommonBond offers three refinance options and according to their website, members save an average of $24,046 by refinancing their loans.
Sounds good? Learn how CommonBond's student loan refinancing options work and whether it's the right lender for you.
CommonBond Student Loan Refinancing Pros & Cons
Different Refinancing Options Available
CommonBond allows you to refinance up to $500,000 in student loan debt. There are three loans to choose from:
Variable rate loan
Fixed rate loan
Hybrid rate loan
All three loan options require you to have a minimum loan balance of $5,000 to refinance.
But, there are some important differences you need to understand.
Variable rate loans
Generally, a variable rate loan is a loan whose interest rate is tied to an index.
When the index goes up or down, the variable rate moves up or down with it.
The upside of a variable rate loan is that you might pay less in interest than a fixed rate loan if the index rate stays low. The downside is that you could end up paying more if rates rise.
CommonBond's variable rate loans are available with terms of 5, 7, 10, 15 or 20 years.
Compared to the other two refinance loans CommonBond offers, you could pay the lowest rate overall with a variable rate loan.
But, that assumes that rates stay low and that you qualify for the best rates, based on your credit score.
Fixed rate loans
A fixed rate loan is just what it sounds like: the rate is fixed, which means it stays the same for the life of the loan.
The main advantage of a fixed rate loan is predictability.
You always know what your rate is going to be, which means you can calculate up front how much interest you'll pay. And with a fixed rate loan, your payment won't change the way it could with a variable rate loan.
That kind of knowledge is a trade-off, however, since you might end up paying more in interest with a fixed rate loan over the long-term.
CommonBond offers competitive rates for their fixed-rate loans but the APR range is slightly higher than their variable rate loans. The loan terms are the same, at 5, 7, 10, 15 or 20 years.
Hybrid rate loans
CommonBond's hybrid rate loan is a unique refinance alternative.
This loan has just one term option of 10 years, but you get the best benefits of both fixed and variable rate loans.
With this loan, you pay a fixed rate for five years and a variable rate for five years.
The highest APR you could potentially pay is still lower than the highest rate you could get with a variable or fixed rate loan.
The advantage with these loans is they offer a way to minimize your payment, interest rate and the total amount of interest paid. The downside to consider, however, is that you'll only get 10 years to pay off your loan. That means your monthly payments would be higher than they would with a 15 or 20-year term.
You'd have to consider how a 10-year repayment term would work for your budget.
If you're just out of school and starting your career, a smaller payment might be easier to work with until your income starts growing.
If you've been paying on your loans for a couple of years already, however, you might be able to swing the payments required for a 10-year term.
Eligibility for CommonBond Refinancing
Like any other lender, CommonBond has certain requirements you have to meet to be eligible to refinance your loans.
Generally, you could refinance your loans if:
You're a U.S. citizen or permanent resident who graduated from a Title IV accredited university or graduate program
You have $500,000 or less in student loan debt to refinance
You have federal, private or previously consolidated student loans
To apply for a refinance loan with CommonBond, you need proof of employment, proof of residence and your most recent loan statement.
CommonBond does an initial soft pull of your credit to determine what kind of rate you might be eligible for, and another hard pull when you actually apply.
In terms of minimum credit score and income requirements, the minimum credit score is 660.
But, the average borrower who gets approved has a score between 700 and 800, and generally make between $50,000 and $150,000 a year.
Tip: CommonBond does allow you to refinance with a co-signer. The co-signer will have to meet CommonBond's credit and income requirements to qualify.
You can apply for a loan and upload your supporting documentation online.
Once CommonBond reviews and approves your application, they'll pay off your lender.
Going forward, you'll make payments to CommonBond starting between 30 and 60 days after your loan is disbursed.
No Fees to Worry About
CommonBond is very fee-friendly for refinance borrowers.
There are no application fees, origination fees, or prepayment penalties.
Refinancing Perks
Besides competitive rates, CommonBond offers some other incentives for refinancing borrowers. Those include:
A 0.25% rate discount when you sign up for AutoPay
Grace period deferments
Academic deferments if you go back to school
Financial hardship forbearance
Cash bonuses when you refer a friend
One thing you won't get with CommonBond, however, is the option to choose an income-based repayment plan.
That's something to consider if you're planning to refinance federal student loan debt and you need a payment that fits your income.
How to Get Approved
We've already covered what the application process involves and what CommonBond looks for in their borrowers.
If you're thinking of refinancing with CommonBond, here are a few tips for improving your odds of getting approved.
Check your credit score
If you haven't checked your credit report and score lately, be sure to give it a look before you apply.
That can give you an idea of how likely you are to meet CommonBond's minimum credit score requirements.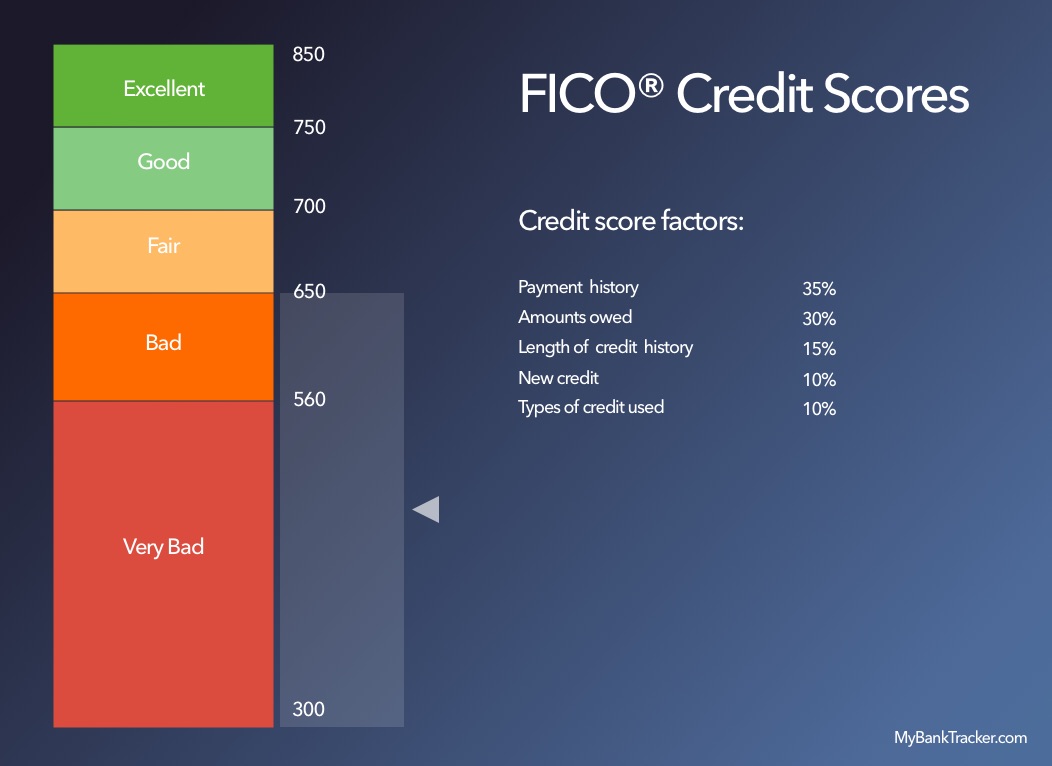 Don't apply for new credit
New credit inquiries can ding your credit score by a few points.
If you're planning to refinance your loans, hold off on applying for other loans or credit cards until after your refinance is complete.
Make sure your school is eligible
CommonBond has a broad network of schools that are covered for refinancing but not every school may fit the bill.
If you're not sure whether your school qualifies, check with CommonBond first before you apply.
Get organized
Applying for a refinance loan only takes a few minutes online but it helps to have your paperwork together first.
That includes your most recent loan statement, your most recent pay stub and proof of U.S. residency.
Comparing to Other Refinance Options
CommonBond does have some competition in the student loan refinancing space.
In terms of repayment terms, interest rates and fees, CommonBond's loans are on par with what you'll find elsewhere.
But one lender may be better than another, based on your individual financial situation.
As you compare refinance lenders, think about:
How much total debt you can refinance
What types of loans are available (variable rate, fixed rate, hybrid rate)
What kind of loan terms you can choose from
How the APR for different loans varies by lender
The fees each lender charges
The minimum credit score and income requirements
The availability of perks like rate discounts, deferments or the option to skip a payment
In other words, you need to have as complete a picture as possible when choosing a refinance lender.
The goal should be to find the refinance loan that offers the best rate, based on your credit score, with the most favorable repayment terms.
Is CommonBond Student Loan Refinancing a Good Choice?
CommonBond is a popular option for student borrowers who want to refinance their loans.
Whether it's the ideal lender for you depends on how much debt you have, what you need most from a refinance lender and your credit qualifications.
We'd recommend CommonBond if you have a strong credit rating and solid income, and want to land a great rate on a loan.
On the other hand, if you have a lower credit score, you may want to work on improving it so you can qualify for a CommonBond loan, or look for a lender that has a lower credit score minimum.