Taking a Gap Year Before College: How to Plan for It Financially
Find out what you, as a young adult, should consider financially before taking a gap year before attending college full-time.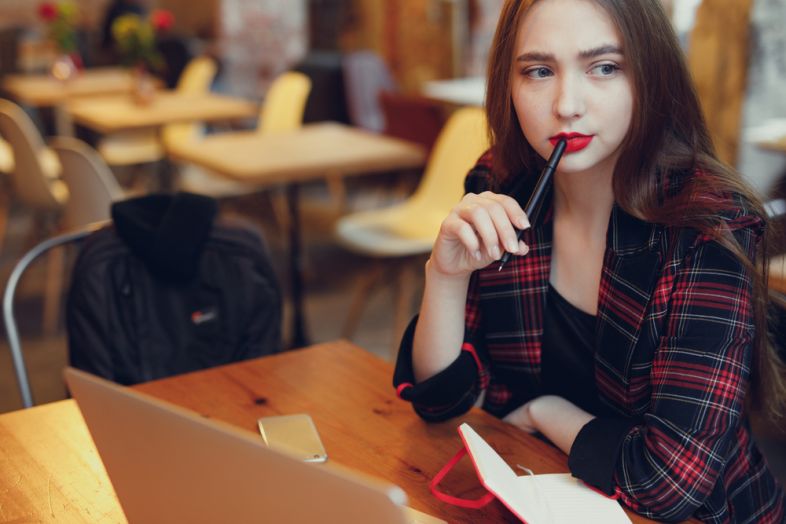 While it's common to start college a few months after graduating high school, there's no rule that says you must immediately begin your freshman year.
The truth is:
Some high school graduates take a different path.
Instead of beginning their college career in the upcoming fall semester, they take a year off, better known as a gap year.
A gap year isn't a time to goof off, sleep in, and mooch off mom and dad. It's a time of self-exploration, with many students using this year to travel, volunteer, or work.
A gap year can be a rewarding experience. But it's important to understand the financial ramifications of this choice.
Here's a look at a few money-related reminders to consider when taking a gap year before college.
What Is the Cost of Deferring College Acceptance?
If you're taking a gap year before college, you might feel that it's okay to postpone applying for colleges until next year.
But just because you're taking a year off doesn't mean that you should postpone college planning.
Look:
Applying for college is often easier when you're still in high school. You can receive guidance and help with the application process from your school counselors and teachers.
Plus, it'll be easier to get your hands on letters of recommendation and transcripts when you're still in high school.
If you've settled on a college or university, go ahead and submit an application.
Once you're accepted, submit a written request to defer your acceptance for one year. Call the college's admissions department to get a deferment form. Make it clear that you're taking a gap year and then explain your plans for the year.
Be mindful:
You might have to pay a deposit to hold your spot with the university for a year. The non-refundable deposit to defer enrollment varies. It might be as little as $250 or as much as $2,000.
Not all colleges and universities allow students to defer enrollment.
Before applying for a particular school, speak with the admissions department to see how the school handles gap years.
How Does a Gap Year Affect Financial Aid?
A gap year can also affect financial aid awards.
You don't have to worry about this when paying for college tuition out-of-pocket.
But if you're applying for grants, scholarships, or a federal student loan, here's what you need to know.
Federal student aid
Now:
When applying for federal student aid, complete the Free Application for Federal Student Aid (FAFSA).
Fill out the application for the upcoming fall semester in the spring. This application lets you know the type of aid you're eligible to receive.
When taking a gap year, some people don't file a FAFSA for the upcoming year.
Keep in mind that it's free to submit this application. So there's no harm in filling out a request for federal aid.
If you later decide "not" to take a gap year, at least you'll have access to funds to pay your tuition and other college expenses.
Some students are approved for federal student aid and then later decide to take a gap year. Understand that in most cases you won't be able to defer acceptance of the aid.
Many loan programs (including private student loans) require active enrollment in a college.
So if you take a gap year, you must re-file a FAFSA before attending classes the following year.
Once you re-file, you shouldn't have a problem getting aid. More so if your financial situation hasn't changed since submitting the original application for federal student aid. You'll likely be eligible to receive the same amount of help.
Some high school graduates work during their gap years. They take this opportunity to save up money for their college expenses.
This is a practical option.
Just know that earning a significant amount of money during your gap year could reduce the amount of federal aid you're eligible to receive. In other words, you may have to contribute more of your own funds to pay your educational expenses.
Scholarships and grants
What if you're approved for a private or institutional scholarship or grant?
Can you postpone using these funds until after your gap year?
The short answer:
Maybe.
Unfortunately, you might not be able to defer an awarded scholarship or grant. It depends on the rules of the school or organization granting the aid.
Some grantors may allow you to postpone using these funds for one year. Others may not.
Speak with your college or the private organization issuing the award.
Discuss your options if you're thinking about taking a gap year.
How Will You Finance a Gap Year?
Whether you decide to travel, volunteer, or work in a different area, you'll need access to cash to finance this year of discovery.
If you're fortunate enough, your parents might be in a financial position to flip the bill and cover your expenses for the next 12 months. If not, you'll need to come up with a plan to pay your way.
Increase your personal savings
Plan ahead by getting a part-time job while you're still in high school.
Be diligent about saving your money.
You should also save funds you receive from family or friends as a graduation or birthday present.
Between your savings efforts and any parental contribution, a gap year might be more affordable than you think.
Compare Savings Options
Be sure to check out more savings accounts worth considering:
Apply for gap year scholarships or grants
It may come as a surprise, but you can even apply for scholarships and grants designed to help students finance a gap year.
With a little research, you'll find a variety of program-specific scholarships and grants for gap years.
Award amounts vary, with some organizations awarding up to $10,000-$30,000 per year to help students defray the cost of a gap year program. Some of these awards are merit-based and others are need-based.
Use a 529 College Savings Plan
If you don't have enough in personal savings for a gap year, and you didn't receive a gap year scholarship or grant, another option is using funds in your 529 college savings plan to pay for your gap year.
Only do so, however, when you have excess funds in this college savings account.
Perhaps due to the decision to attend a cheaper college.
Make sure there's enough left in the account to cover the cost of your college education.
If using a 529 plan to pay for a gap year, you must apply for a gap year program that's affiliated with a college or university. Or else, funds removed from the account are subject to federal income tax and a 10 percent penalty.
Outward Bound offers a gap year program and the organization partners with Western State Colorado University. Similarly, Carpe Diem Education has a partnership with Portland State University.
Does the Gap Program Offer College Credit?
If you're spending your gap year on activity of an educational nature, talk to your college or university. You might be able to get college credit for some of these activities.
Not all colleges allow students to earn college credit when enrolled in a gap year program, but it's worth asking.
Getting college credit can reduce the number of classes you'll have to take, and by extension, reduce the total cost of your education.
Will You Have Access to Health Insurance?
It's also important to stay insured during your gap year.
The good news:
Young adults are now allowed to remain on a parent's health insurance plan until age 26.
You can remain on the plan even if you're married, have children, leave school, or no longer claimed as a tax dependent.
As long as your parent's health insurance provider allows this rider—and your parent is willing to include you on the plan—you don't have to worry about buying health insurance.
Otherwise, you'll need to look into getting your own health coverage. Explore plans through the individual market during open enrollment in late fall.
Some colleges and universities also offer student health plans. But you'll need to speak with your college to see if you're eligible for a plan during a gap year.
Also, keep in mind that health insurance plans purchased in the U.S. may not work outside of the country.
If you're enjoying a gap year abroad, speak with your health insurance provider to see if your coverage extends to other countries.
If not, you'll need to buy insurance for travelers. These policies offer a wide range of coverage ranging from medical to emergency travel assistance.
The Takeaway
A gap year before starting college is a rewarding experience and an opportunity to find yourself. But spending a year abroad or enrolling in a gap year program isn't cheap.
This period of self-exploration might seem out of reach, but it isn't only for the wealthy.
You can have this experience, too.
It's important that you count the cost, prepare early, and understand how a gap year may impact your finances.