4 Times You Shouldn't Pay Off Your Student Loans Early
When it comes to paying off student loans, faster isn't necessarily better. There are some situations where slow and steady is the much smarter approach.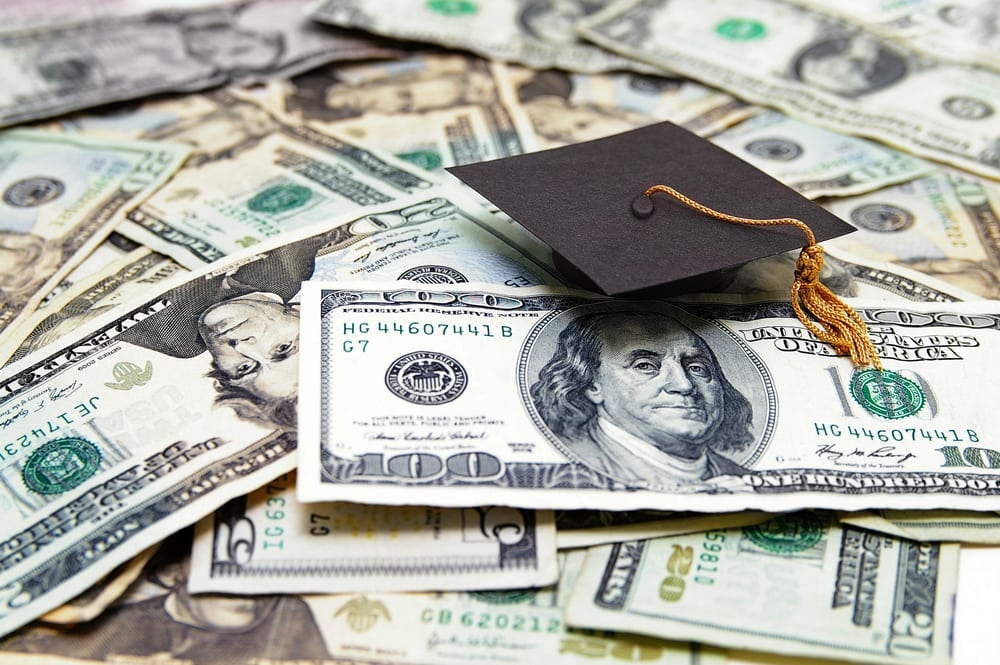 When you're buried in student loan debt, unloading it as quickly as possible seems like the obvious choice. While there are some emotional and financial benefits to paying off student loans faster, there may be a better way to put your money to work.
Should you be paying off student loans at warp speed, versus using the extra money to earn a higher return through investing?
Even if you're not at the point where you're ready to dive into the market, are there any scenarios where devoting every single penny to your student debt is actually the wrong move? We think that for some grads, the answer is yes.
Here are four times when knocking out those loans right away doesn't always make sense.
---
1. You're Not Maxing Out Your Retirement Savings.
Millennials are hyperaware of the need to start saving early for retirement, but they don't always practice what they preach.
According to this study, the lowest demographic who actively participate in a retirement plan are those aged 26 to 34 at only 46%, whereas the highest demographic to actively participate in a retirement plan are those aged 55 to 64 at 60%. 
When it comes to taking advantage of the power of compound interest, you're a lot better off socking away money early on in your career rather than later.
Let's say you've have roughly $30,000 in loans, which is about the average amount grads owe according to the CollegeBoard.
Your regular payment is $300 and your interest rate is 5 percent. If you double up your payments, you'd cut your payoff schedule from 10 years to 5 and save yourself around $5,000 in interest.
Now, assume that you took that extra $300 per month and funneled it into your 401(k) instead, where it sees a 5 percent annual growth rate.
After 10 years, your student loans would be paid off and your savings would be worth a cool $45,000, not including any matching contributions your employer puts in.
When you subtract the $9,000 you paid in interest on the loans, you've still come out $36,000 ahead.
Even if you do not contribute the maximum to your 401(k), it's important to start contributing something,
2. You Don't Have Any Emergency Savings.
Throwing all your extra cash at your student loans can speed up your progress but what happens if you end up losing your job or your car breaks down?
According to a recent study done by MyBankTracker, 56.5% of Americans aged between 18 and 24 have less than $500 set aside for a financial emergency. The scarier statistics that our survey found, is that 36.5 million Americans (about 14.5%) do not even know what an emergency fund is.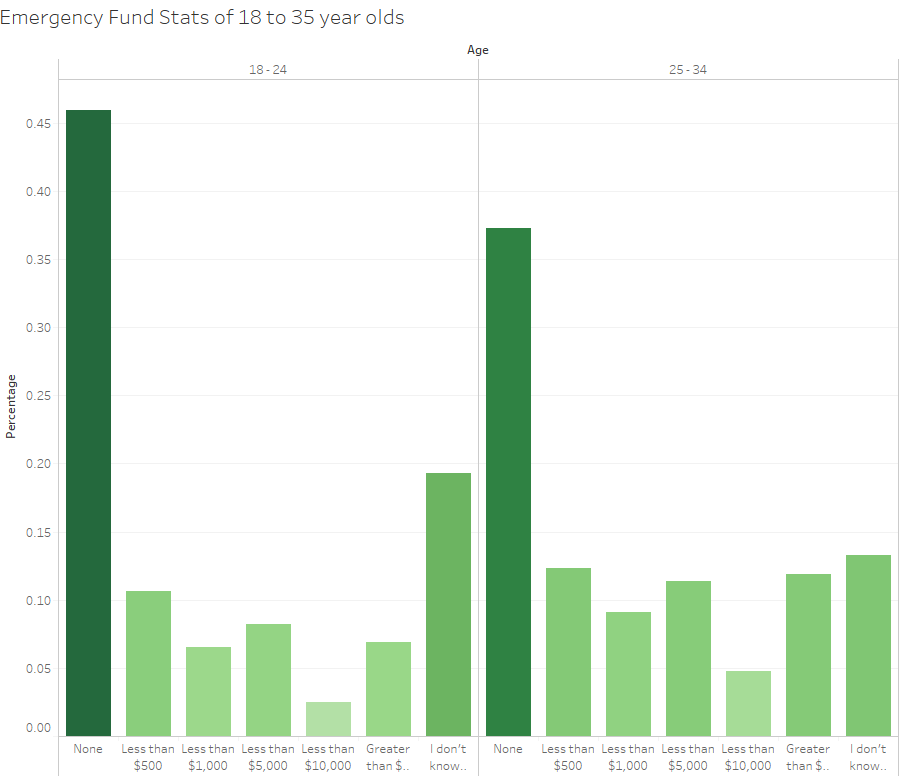 Compare Best Accounts Now