What to Do If You Didn't File Taxes on Time
Find out what you should if you missed the IRS deadline for filing your tax returns. Learn about when it matters and when it doesn't -- depending on whether you are getting a tax refund or owe taxes. See the steps that you should take immediately to avoid penalties and fees.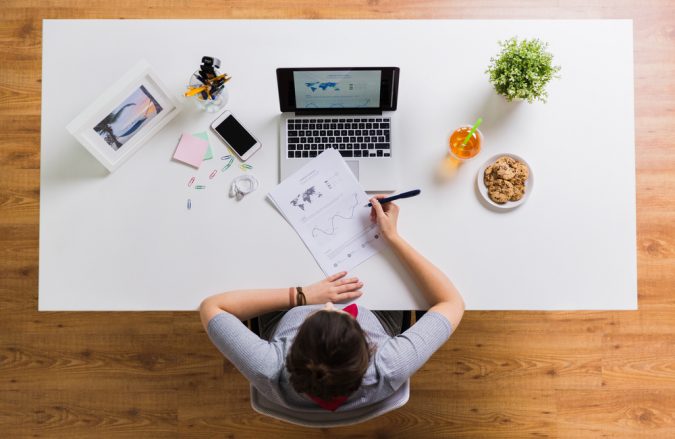 The tax deadline has come and gone, but if you didn't file your tax return, all is not lost -- even if you think you will owe taxes.
Take a deep breath and learn what you can do next to avoid serious consequences if you didn't file your taxes on time.
If You're Getting a Refund
If you anticipate a tax refund this year, you don't need to worry right now.
There is no penalty for filing late if you are owed a refund. Generally, taxpayers can estimate their tax liability to get an idea of what they might receive as a refund (or owe in taxes).
Assuming that your finances haven't changed drastically compared to previous years, you can expect to be in a tax situation that's the same as the previous years.
In other words, if you've gotten a refund in previous tax years, you're likely to get one this year.
In this case, you can still file your tax return after the deadline.
Statute of limitations
While the IRS won't rush you to file your tax return, you should do it as soon as possible to get your tax refund.
The statute of limitations on tax refunds in 3 years from the date that the tax return was due.
So, you have until April 15, 2023 to file your tax return to get your tax refund for tax year 2022.
Once the statute of limitations kicks in, you forfeit your refund to the U.S. Treasury -- that is, the government keeps that money.
If You Owe Taxes
Those who owe taxes are in a bit more trouble, but not by much as long as tax returns are filed as soon as possible.
Act now
Yes, the deadline has passed, but it wouldn't be a bad idea to file for an extension using IRS form 4868, "Application for Automatic Extension of Time To File U.S. Individual Income Tax Return" following all of the instructions now.
Really -- right NOW is the time to file this.
Yes, it will be late, but you're showing good faith and that you are making an attempt to rectify your mistake.
The bad news here is that if you are expecting to owe taxes, you will be expected to include a payment with the paperwork.
However, the form states that you can make a partial payment, but there will be penalties involved.
The IRS will charge interest on what you haven't paid, and you may be charged a fee in addition to the interest. Pay as much as you can so that you won't owe as much down the road.
Lost paperwork
If you are still waiting on W-2s or 1099 or other forms to report your income, and you didn't keep good records or have lost paperwork, do your best to estimate the amount you earned.
Be as honest and thorough as possible so that you don't come in too low or too high, either of which could raise red flags later on.
If you are filing the extension on paper, consider including a note explaining the reasons behind the late filing.
It isn't required, but it can't hurt if you have some solid reasons, such as some hardship that resulted in a loss of paperwork, or a complicated work year with a lot of details like expenses, a heavy load of private contracting with a large number of sources, or some other reason that complicated your efforts.
State what efforts you are making, but be accountable for your actions. "I forgot" isn't a good reason. "I don't have the money right now" might be more forthright, but list the attempts you've made and outline your strategy to make good on the debt.
Keep it short, professional, positive, and to the point.
Ask for help
First, there is no good substitute for talking to a qualified tax professional about your situation.
If you can afford to meet with one, do it, and be honest about the reasons that led you to avoid filing.
They will make it their goal to help you set your situation straight.