What is the Retirement Saver's Tax Credit? Do You Qualify?
Learn how to save money on your tax return with the retirement saver's tax credit. Get more back on your tax return by using the saver's tax credit.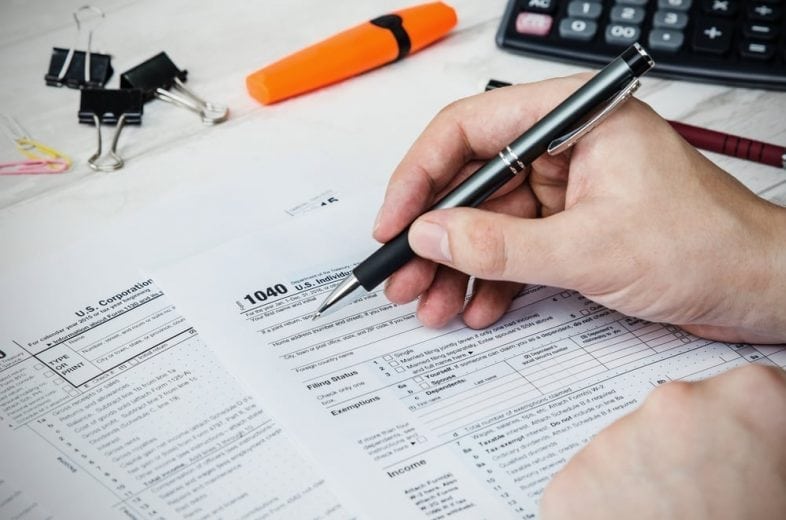 Everyone wants to get more money in their tax return check, or to reduce the amount owed to Uncle Sam in taxes as much as possible, but finding all of the eligible tax credits can be overwhelming.
The Internal Revenue Service's website is loaded with information on tax credits, but without knowing where to start looking, it can be hard to find even common tax credits and determine eligibility to save money.
The Retirement Savings Contribution Credit, also known as the saver's credit, provides some tax incentives for people with lower incomes to save for retirement.
The credit reduces the total amount of taxable income, which can lower the amount owed in taxes.
Income limits for eligibility may change from year to year.
Who is Eligible?
This tax credit is available to anyone who has made contributions to a retirement savings plan who is over the age of 18, not a full-time student, and is not claimed as a dependent on another person's income tax return form.
Filers cannot use form 1040EZ and claim the credit.
How Much is the Credit?
The retirement saver's tax credit can range from 10 percent to as much as 50 percent of the amount of earnings put into a retirement plan or IRA up to $2,000 for single filers, or up to $4,000 for married couples filing jointly.
The credit is based on the filer's adjusted gross income, or AGI.
Fifty percent of the contribution is eligible for the saver's tax credit for married filers making no more than $39,600, or for head of household filers making no more than $29,250, and for all other filers making no more than $19,500.
A retirement saver's tax credit of 20 percent of the annual retirement contribution is available to married filers who make between $36,601 and $39,000, to head of household filers making between $27,001 and $29,250, and to other filers making between $18,001 and $19,500 as their AGI.
A 10 percent credit is offered to married, joint filers who made between $39,001 and $60,000, to head of household filers who made between $29,251 and $45,000, and to other filers with an AGI between $19,501 and $30,000.
The retirement saver's tax credit is not available to married filers filing jointly with an AGI over $60,000, or to head of household filers who made over $45,000, or to other filers with AGI over $30,000.
Because the credit is based on AGI, it is important to first calculate that amount before taking the credit.
According to the IRS, this amount is typically found on line 38 of form 1040 or line 22 on form 1040A, although any foreign earned income, foreign housing costs, income for bona fide residents of American Samoa, and income from Puerto Rico must also be included.
What Retirement Plans Are Eligible?
According to the IRS website, contributions to a traditional or Roth IRA, 401(k), SIMPLE IRA, SARSEP, 403(b), 501(c)(18) or governmental 457(b) plan, and voluntary after-tax employee contributions to your qualified retirement and 403(b) plans are all eligible for the credit.
What Isn't Included?
Funds that have been rolled over from one retirement plan into another one aren't eligible for the retirement saver's credit.
The maximum credit which can be claimed is $2,000 per person.
How to Claim the Credit
Anyone interested in learning more, and especially those who are preparing their own tax return forms, or who wish to do some calculations with a worksheet can take a look at IRS form 8880 at the IRS website.
Many more details can be read in publication 571, which has information for both the 2013 and 2014 tax years.
Compare Best Accounts Now